Congratulations, you just got engaged!!! Now what? Where do you start? How will you get it all done? Where does the time go? I totally understand!  That was me only a few short months ago. My husband, Stephen, and I recently got married, October 8th, 2016. However, while in the middle of planning the wedding of our dreams, we went through one of the hardest and scariest trials of our lives.
In July, (three months before our wedding) Stephen had to be rushed to the hospital with severe abdominal pain. Come to find out he had a blockage in his kidney and was going to need surgery. Of course, we were sweating bullets because of the wedding, but the doctor assured us that it was a simple procedure and Stephen would be back on his feet in no time… but that was not our luck. After surgery, Stephen developed a hematoma that caused major complications which required another surgery. After the 2nd surgery, he developed an infection which then required 2 drains and a catheter. We were so scared and stressed with all he was going through, plus the pressure of our wedding. Stephens's health problems continued on for several more weeks. We even considered postponing the wedding. However, we decided to trust that everything would turn out ok and that we would just have to handle the extra stress.
Fast forward to October 8th, we were able to get Stephen healthy enough to walk down the aisle and got to enjoy the wedding of our dreams! I'm not going to lie, there were some really tough moments throughout the months leading up to our big day, but it all turned out to be perfect! I want to share with you some of the things that helped me get 100% out of every moment of our wedding day!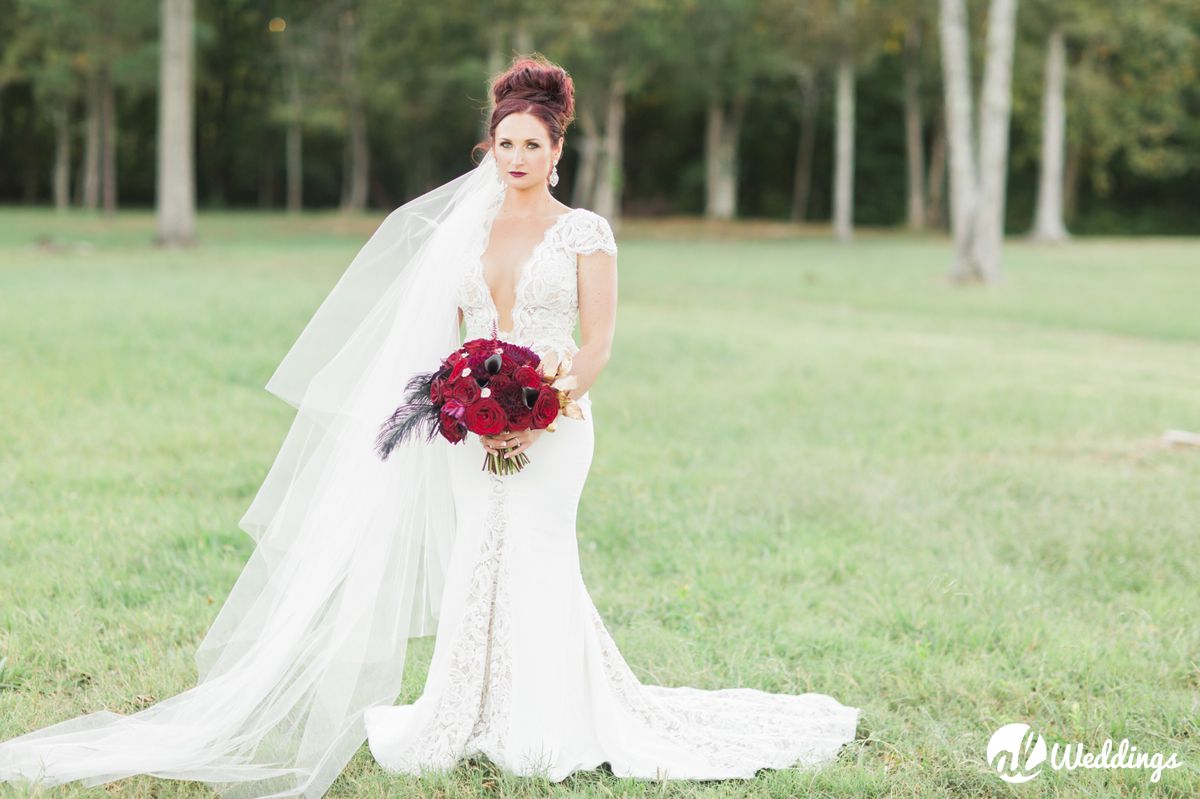 1. Surround yourself with knowledgeable people and don't be afraid to ask for help!
With all the unplanned events that happened leading up to our wedding, I have no idea how we would have been able to pull off our wedding if it wasn't for our dream team of wedding vendors!!! Until Stephen proposed, I had never picked up a bridal magazine or even thought about what I wanted or how I would want my wedding to look. Thanks to the fabulous team at Create – AL Weddings, CeCe Designs, CeCe Décor, I Do I Do Wedding Planning, On-Site Productions, Cakes by Kim and their satellite crew, Gypset Beauty Co., Amberly Shelton Paperie, Décor to Adore and Derek Sellers Music, they helped me "create" the perfect vision of what we wanted our wedding to be. Each and every one of them were elated to answer all of our questions and help us navigate the tricky decisions of what we really would and wouldn't need and how to get most out of our budget. They educated us on all the helpful wedding tips and tricks and helped pull together all the little details that are so easily forgotten! We spent so much time with our Create team during the wedding planning process that we didn't just learn and understand the workings of our wedding, but we gained a new "family" and a love for the wedding industry. The Create team went above and beyond to help Stephen and me with our perfect day and we will forever be grateful to them! We honestly love our Create family!
2. When it comes to weight loss or gain plan ahead
Stephen and I, are fortunate enough to own our own fitness company and are very involved in the fitness industry. This gave us the advantage of understanding the importance of planning ahead if we wanted to get in better shape for the wedding. More often than not we have people coming to us in a panic wanting to get ready for their weddings. They have been starving themselves, taking harsh diet pills or following some sort of crash diet or cleanse looking for quick weight loss. Trust us, this is not the way to go. Weight loss this way can, and will lead to severe cravings, light-headedness, irritability, and extreme bloat and weight gain that comes after you indulge on your wedding day and honeymoon. The best way to achieve a better physique for your big day: plan ahead! Whether, your goal is to drop weight, tone up, or build some muscle, the answer is all the same! Planning ahead will allow you to eat a good healthy diet, drink lots of water, exercise and get lots of rest. If you are in need of some extra motivation or need help with a meal plan or workout spend the extra money and hire a fitness professional to help you with these things. Your body and mind will thank you, you will look better, feel better, and have the energy and clarity to make all the important decisions leading up to the wedding! When you aren't so stressed about your fitness goals this process can actually be a very good outlet to alleviate other wedding stress.
3. Take care of yourself inside and out
Every bride and groom wants to have that beautiful/ handsome glow on their wedding day. It is so important to plan on spending some extra time and money on a skin care regime and eat food that will improve your skin's tone and texture. You don't have to run out and buy the most expensive skin care line, just invest in a good cleanser, toner, and moisturizer.  The biggest part of skin care in drinking enough water. You have to remember that skin is about 70% water, so if you aren't drinking enough it will cause your skin to be dry, rough and have an uneven tone.  Eating a well-balanced diet that includes foods that encourage good skin health, is very important as well.  Foods that have healthy fats like almonds, avocados, olive oil and salmon are great for healthy skin and hair. Sweet potatoes, green tea, oatmeal, cinnamon, blueberries, kale, rosemary, pumpkin, and nuts are all other great foods that will help support healthy skin.
4. Make time to exercise
The most common excuse I tried to use was, I don't have enough time or I'm just too stressed to go exercise. I'm telling you make it a priority. Just grab a friend and go for a walk! The endorphins you get after a good work out are going to help you feel better! I found that for me it helped clear my mind and made me feel more relaxed, which in return allowed me to be more effective when working on my wedding planning! When the stress levels were lower, I was able to spend more time being excited about my wedding and having fun, because after all wedding planning should be fun!
5. Don't forget to relax
It is so easy to get caught up in everything that has to be done and all the details that need to be worked out before the big day, it becomes easy to lose yourself in the stress. The number one thing that people told me along the way and the most important piece of advice I can give to you is… You only have this day once! Really think about this, you only have one time to be this excited, one time to feel like the prettiest or handsomest (haha!) person in the world, one time to enjoy the feeling of "we are getting married today"! Because I took this statement to heart and took all the advice from my vendor team leading up to this day, I can look back fondly and honestly, say I enjoyed every single moment of my wedding day to the fullest! I remember all the details and can still feel the same excitement and anticipation, as if I was experiencing our wedding day all over again! That is all because I remembered to relax. The night before our wedding, I made it a priority to have some alone time and spent some time taking care of me. I took a long hot shower, took care of my skin and did a face mask, drank lots of water and went to bed by 9. I woke up the next morning feeling refreshed! I prepared my room for the bridesmaids and the wonderful hair and makeup team of Gypset Beauty Company that would be coming in! I had planned out snacks and drinks and even made a wedding day playlist of all the songs I wanted to hear. And from that moment on, I sat back and enjoyed every moment because I know I had planned head, made time for myself, and relaxed!
I hope that these tips help you as much as they helped me. Cheers to all you newly engaged couples and may you enjoy every moment of this process because, you only have this moment once!!!
Best Wishes,
Cheryl & Stephen Lambert
CHECK OUT OUR WEDDING DAY HERE!
Body Fuel Fitness
Stephen and Cheryl Lambert have been running Body Fuel together for 7 years. They are a newly-wed husband and wife team that loves to help people achieve their goals together! Rather you are preparing for your big day, a photo shoot, or just trying to improve your overall health Body Fuel has something for you!