So it's been a ghost town over here for the past two weeks. If you didn't know, Sara and I were on the other side of the country having a "babymoon" and vowed to keep phone usage to a minimum. This vacation gave us some time to recharge and get ready for the big year that we have ahead of us. So we decided to only answer emails and Facebook after we had all the fun we could have in one day. If you keep up with us on any social media BTW we started Snapchat! Username "alweddings" you'll notice that we did A LOT!!! Really! So much that this will be broken into two blogs.
At the end of last year, we when the wonderful news about baby Jaxon broke we'd already started planning our "last big vacation." I know that sounds a bit dramatic but we knew we wanted to do something big and fun before the hectic wedding season started and we had a newborn. We set aside 2 weeks for some sort of vacation. At that time, we really wanted to go to WPPI, a huge photography conference in Las Vegas. After pricing all of that out we decided that we might just go Jamaica for the 3rd time.(view our blog from the 1st and 2nd time) We really love it there. Finally, we decide to go see Sara's life long best friend that lives in Arizona. It was all set 2 weeks of vacation in Arizona with no plans and our plan was just to play everything by ear once we got there. The weeks leading to the trip I had literally made a list – for real – of all the things I wanted to do. Horseshoe Bend, Sedona, Devils bridge, Antelope Canyon, Jerome, Tombstone, Los Angeles, Venice Beach and the list goes on and on. If I was going to the other side of the country, I was defiantly going to see all that I could. I've only been out of the south 3 times. Once to Chicago for 2 days and twice to Jamacia. Needless to say, I had our trip packed with cool things to do.
After making it to Arizona our first mission was to find our friends Ashley and Lauren. We hadn't seen Lauren since our wedding 2 years ago and Ashley since a year before that. We were well overdue to see them. We spent the first two days seeing some of the sights that were within a reasonable driving trip. We did a 4-mile hike at Airport Loop in Sedona. This gave us our first real view of Arizona. We thought the car ride home from the airport was distracting because of the amazing views of all the mountains. But Sedona was beautiful. Right after that hike we headed to the ghost town of Jerome, Arizona where we had a wonderful lunch at The Haunted Hamburger with an amazing view.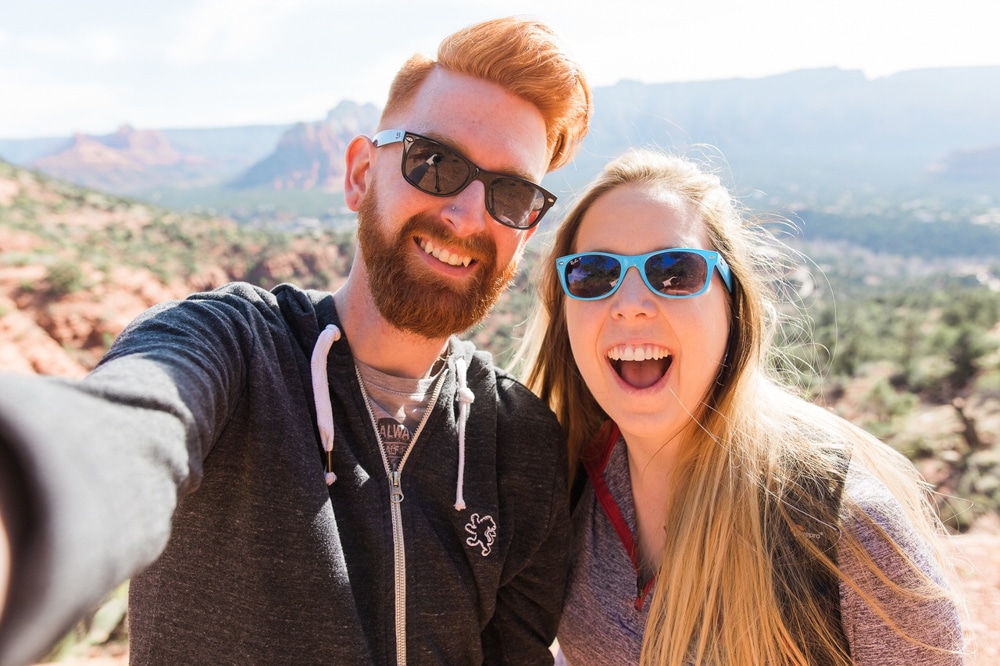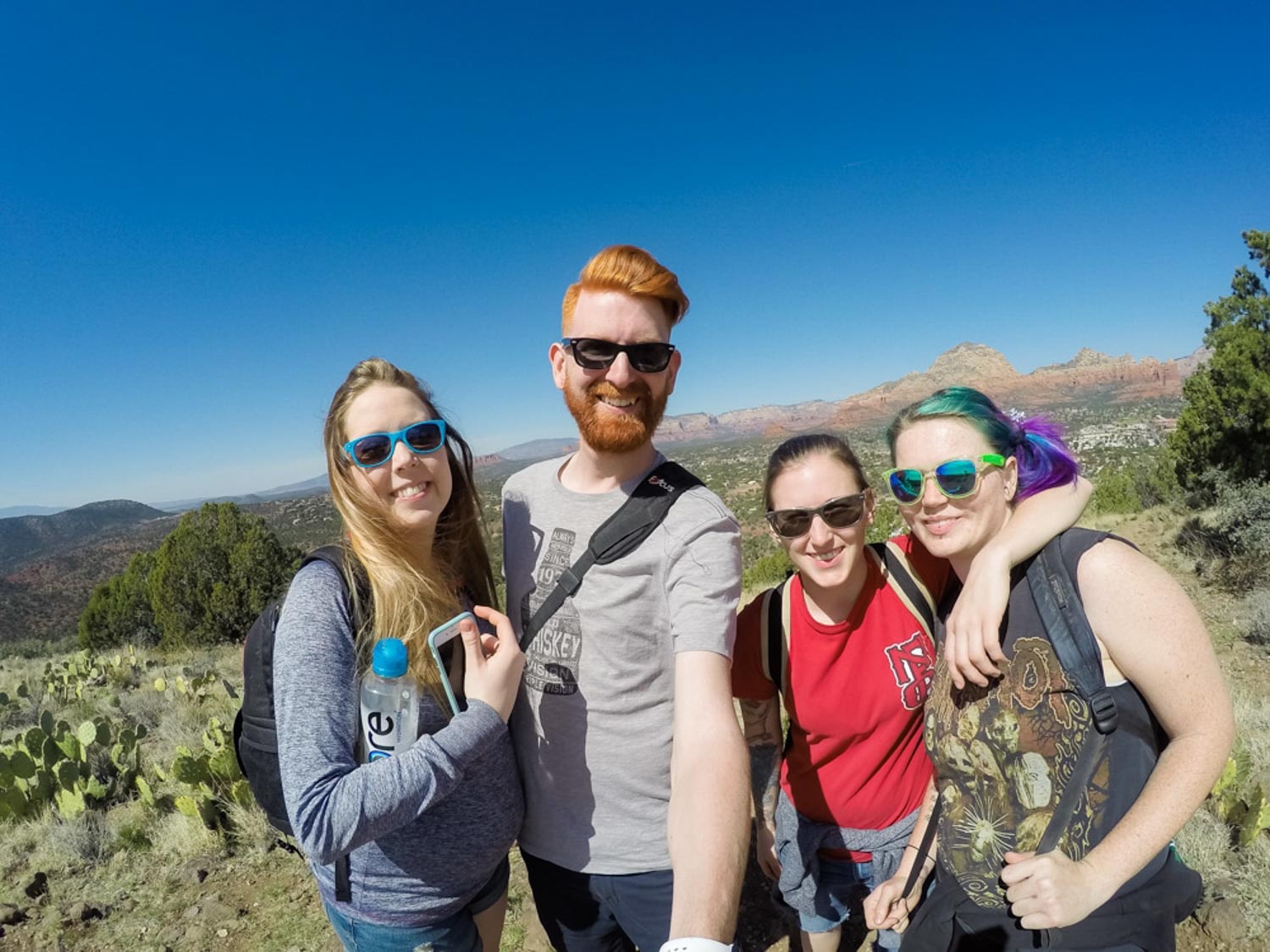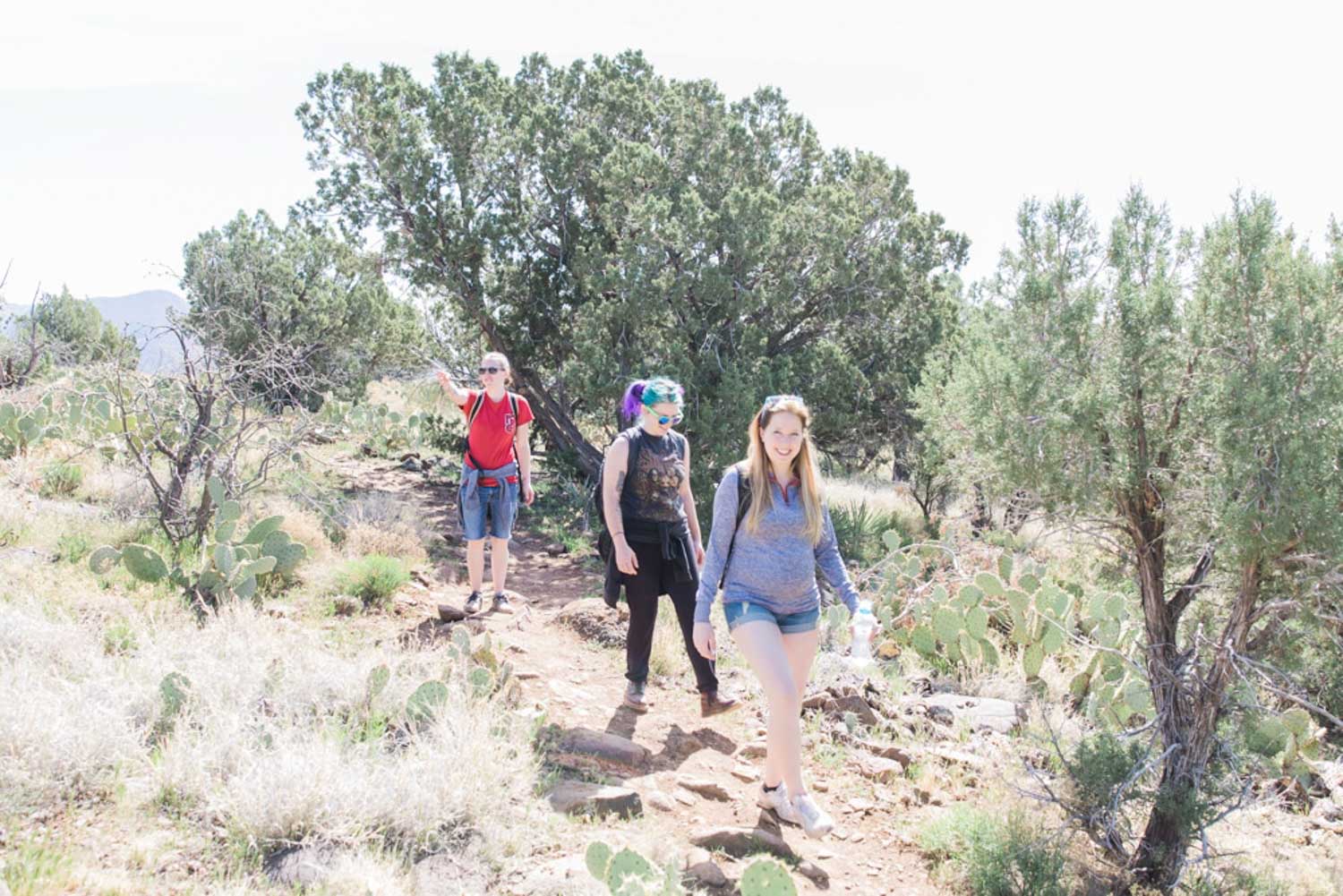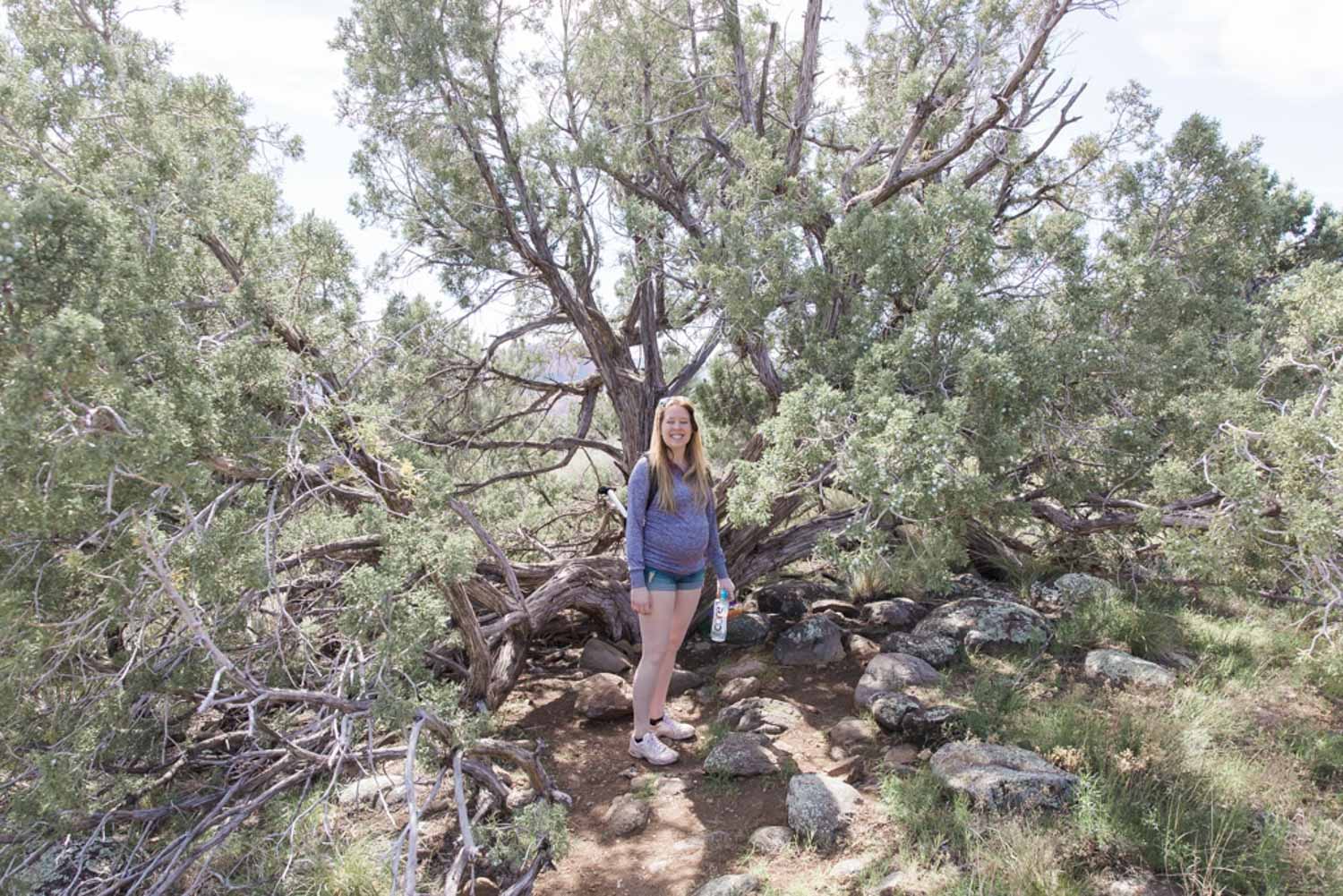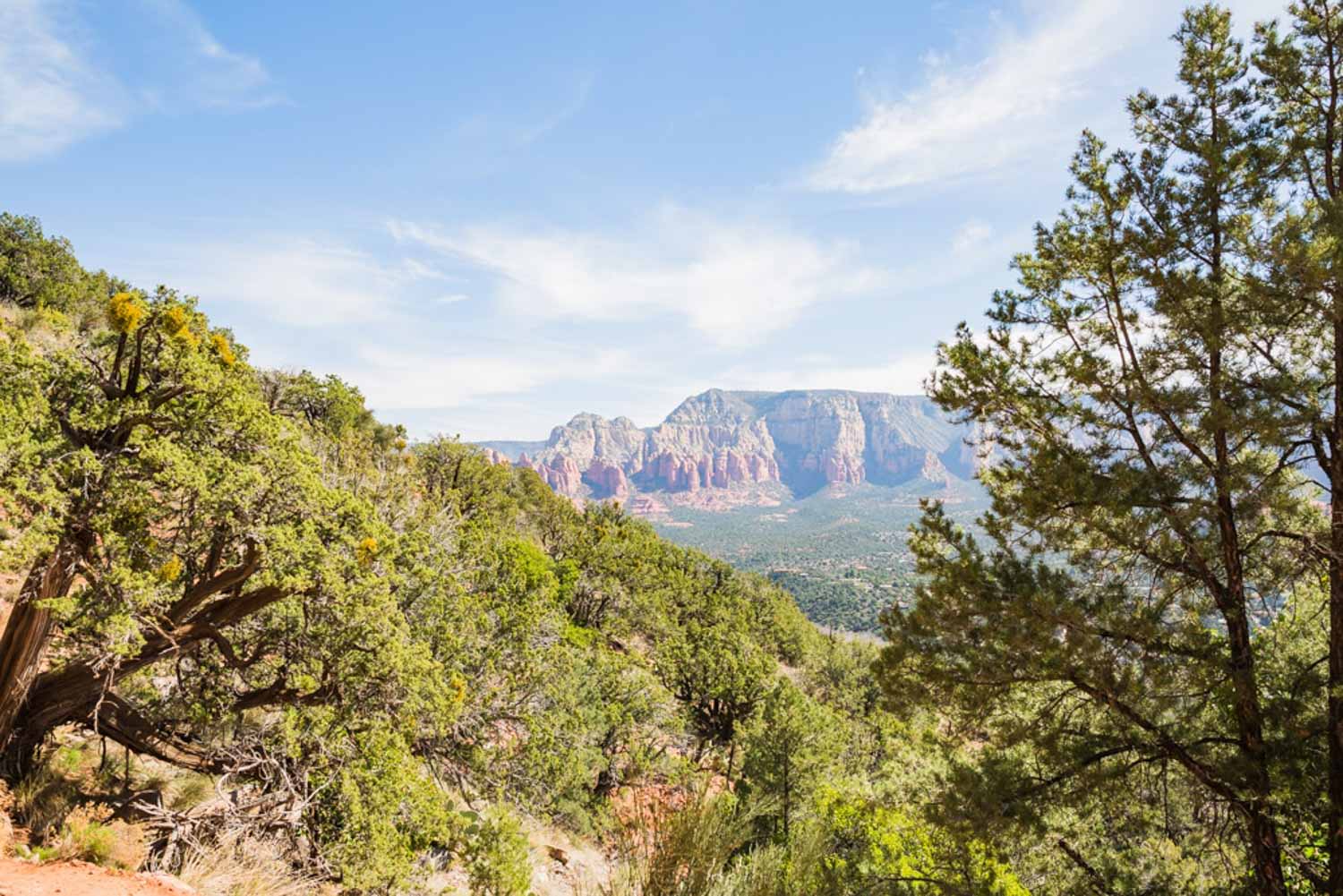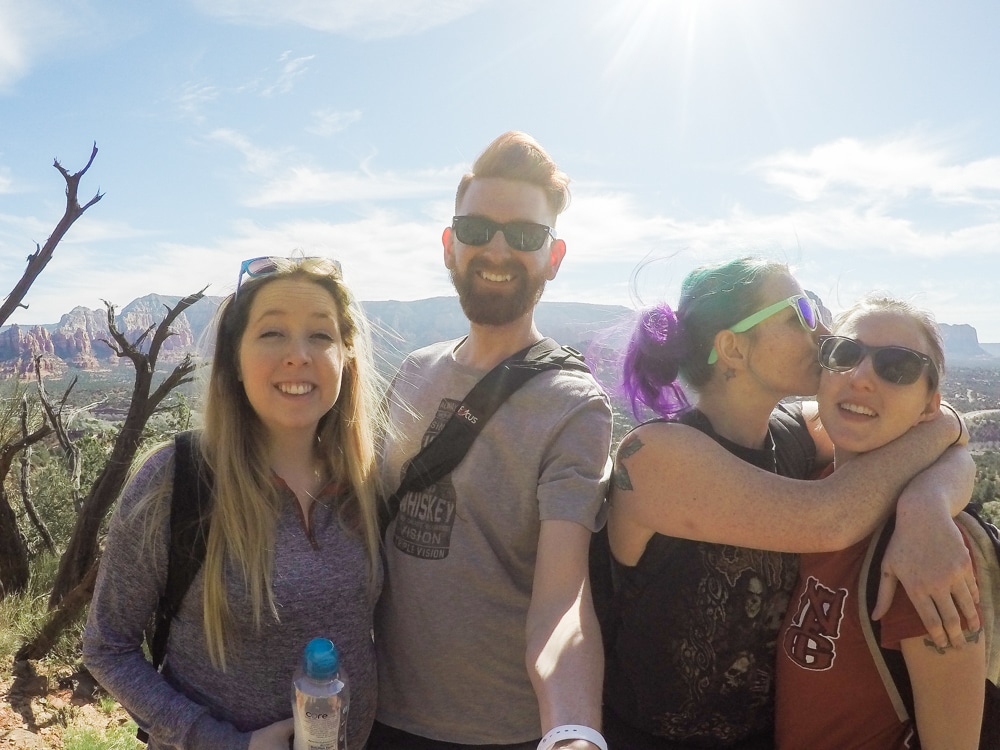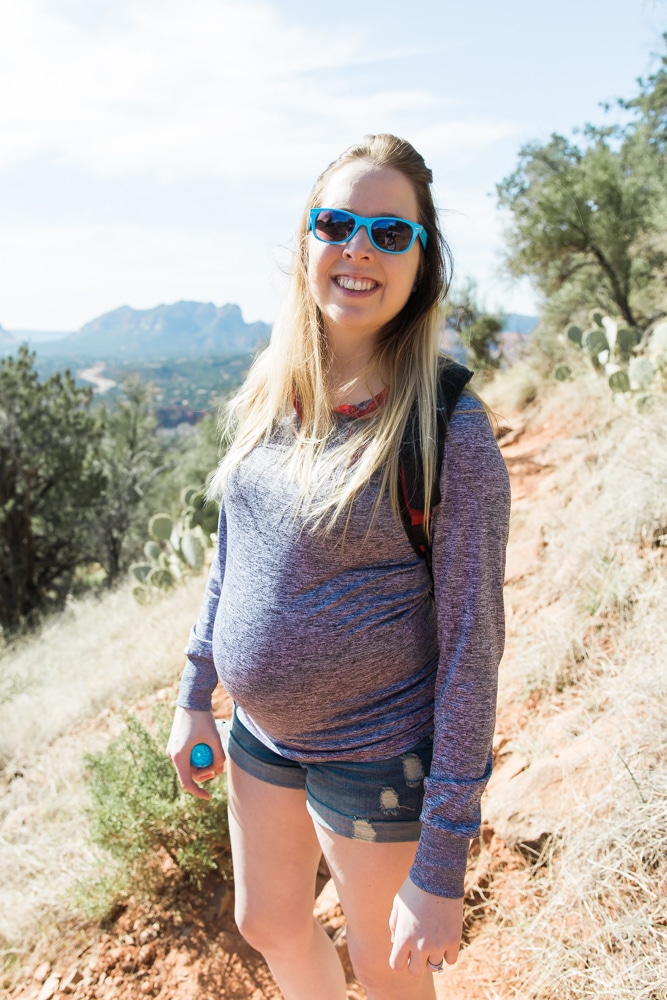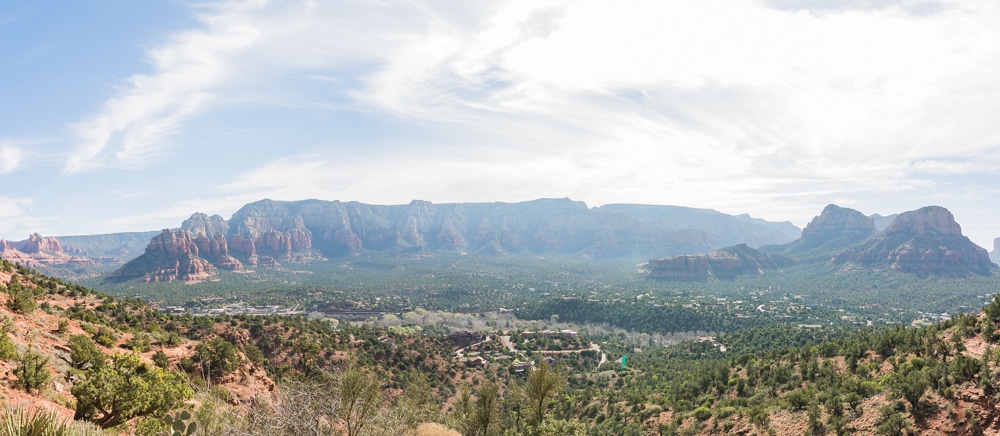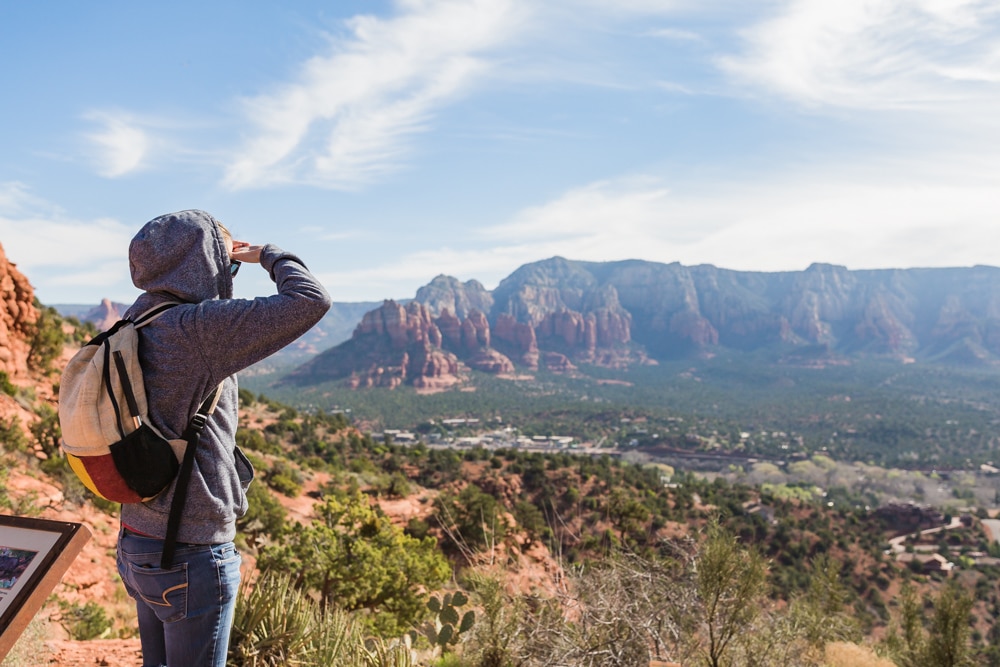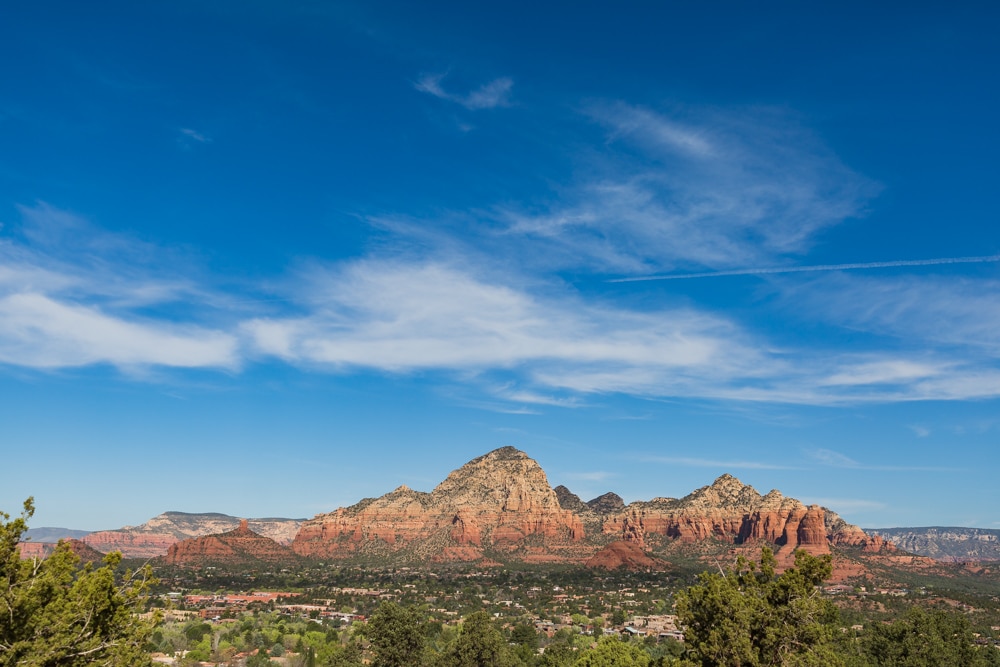 Day 3:
The next day we took it a little easy. Hanging around the house and went to the cool city of Tempe (or 10p as I thought they were saying at first.) Sitting outside and enjoying the weather, discussing what we wanted to do in the days to come and just catching up without two good friends. It was great to just catch up without friends that we hadn't seen in a good while. Ashley and Lauren are really some great people. Truth be told Lauren is Sara's childhood best friend but I feel like Lauren and I have been friends just as long. Her girlfriend Ashley is just as amazing. Together they are just unbelievable. Two of the most amazing people we know. We've always been like a long distance family with them but after this trip, we've got to see them more often. I could go on and on for days about how cool and awesome they are but for the sake of time, I'll hold off. That night we decided that we would make a day trip to the Grand Canyon.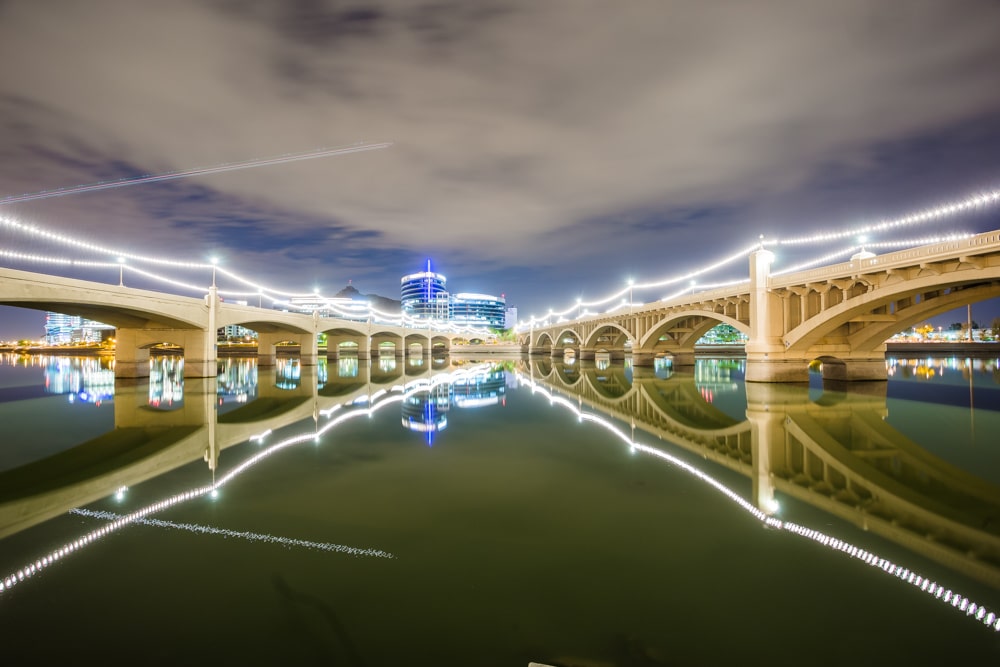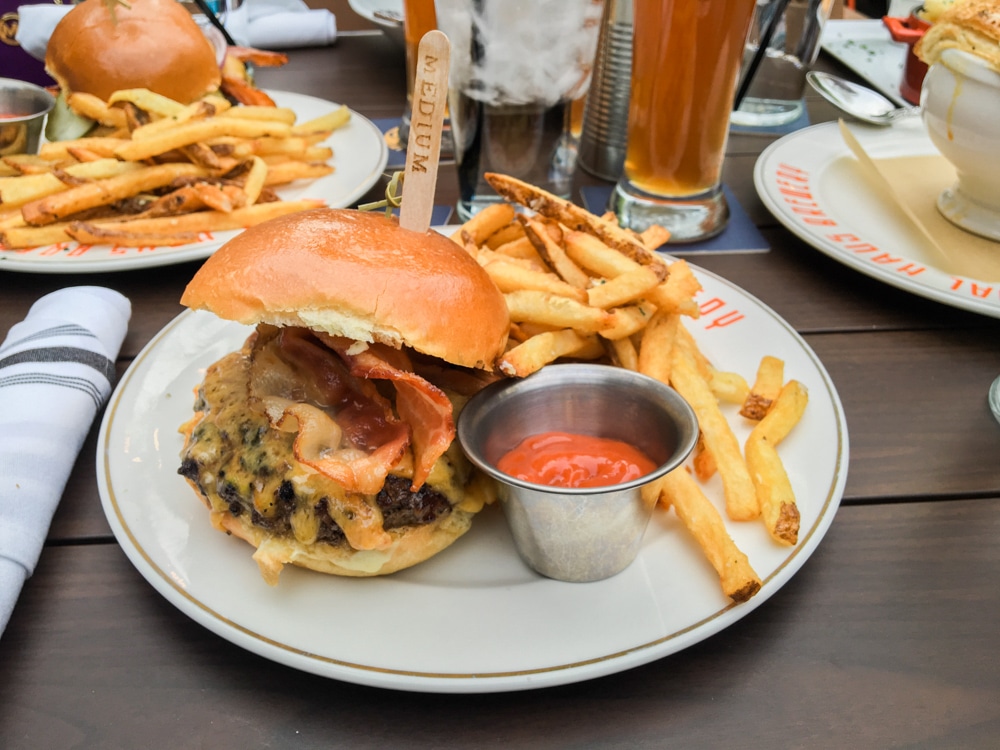 Day 4:
A 8 hour round trip. But with a group of friends in one car, 8 hours is nothing. So the next morning we work up way to early to head to my bucket list location. Let me tell you.. the Grand Canyon was nothing short of A-MA-ZING. For real. Once you see the canyon for the first time it's hard to even focus your eyes on what you're actually seeing. It looks almost fake. If you've been there you'll know what I'm talking about. Words can't describe it but I'll say that this was hands down the most amazing place I've ever been. Although is was freezing and wind blowing at 25mph we had a blast and I captured some photos that I think a pretty darn good =).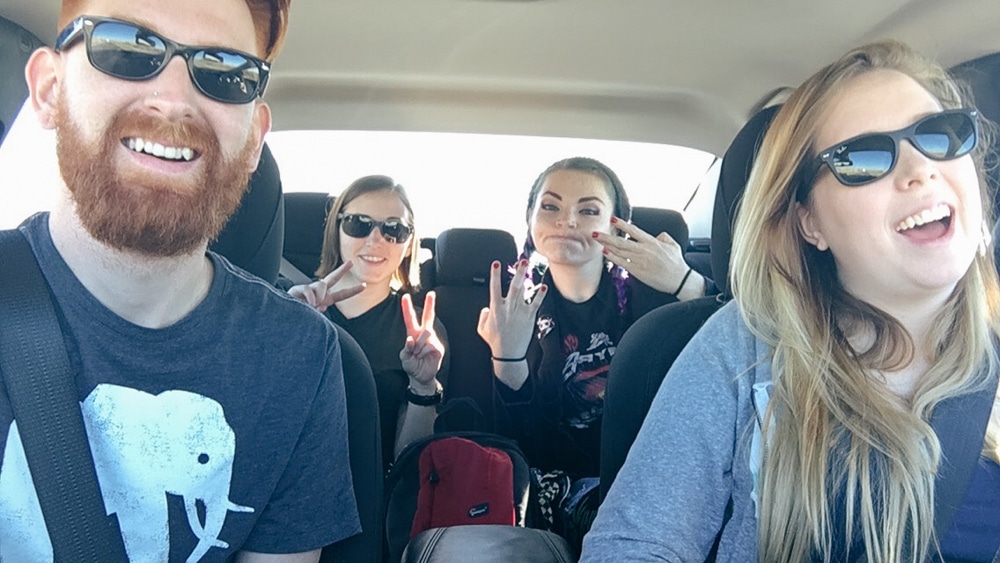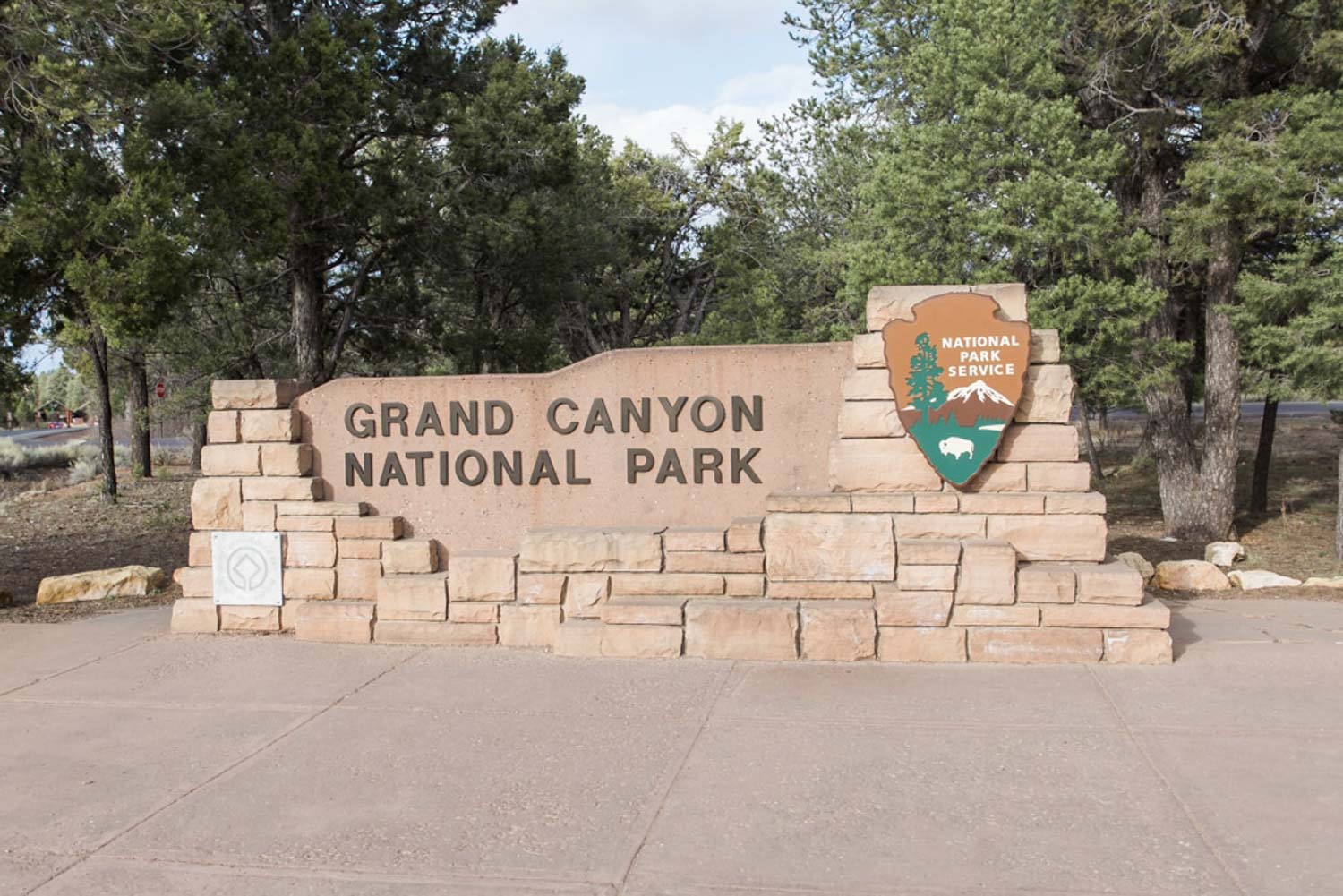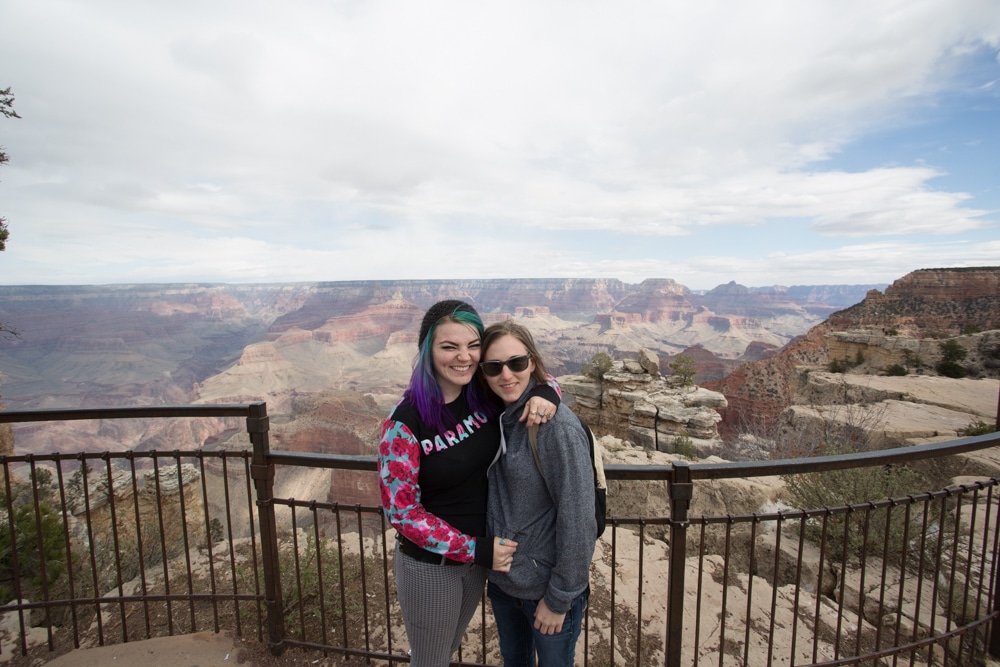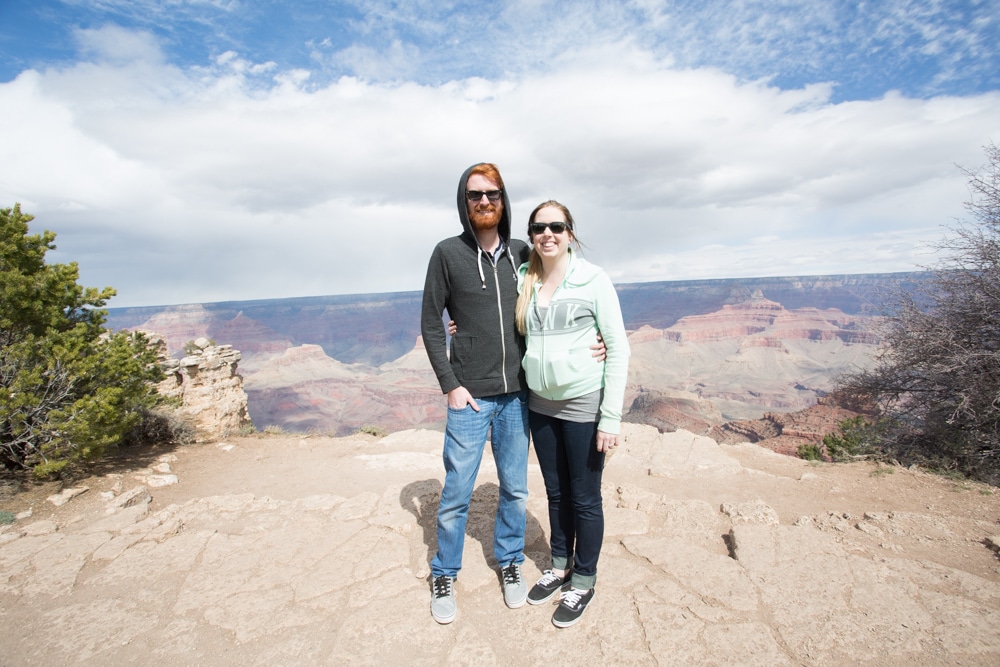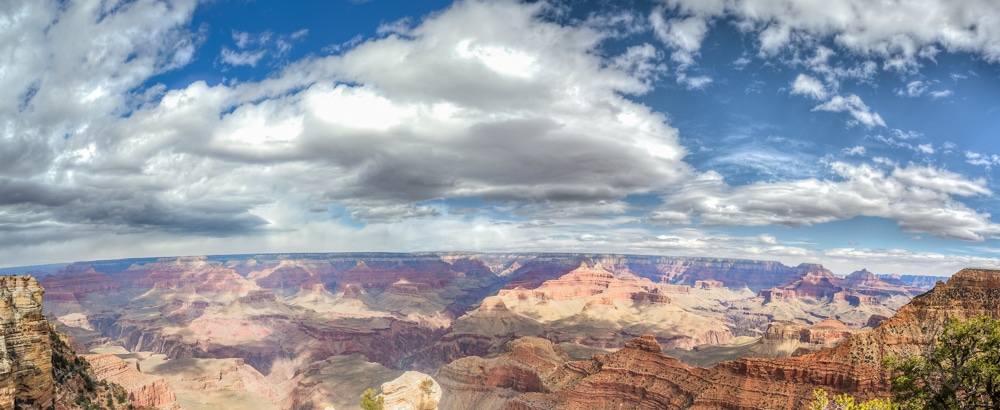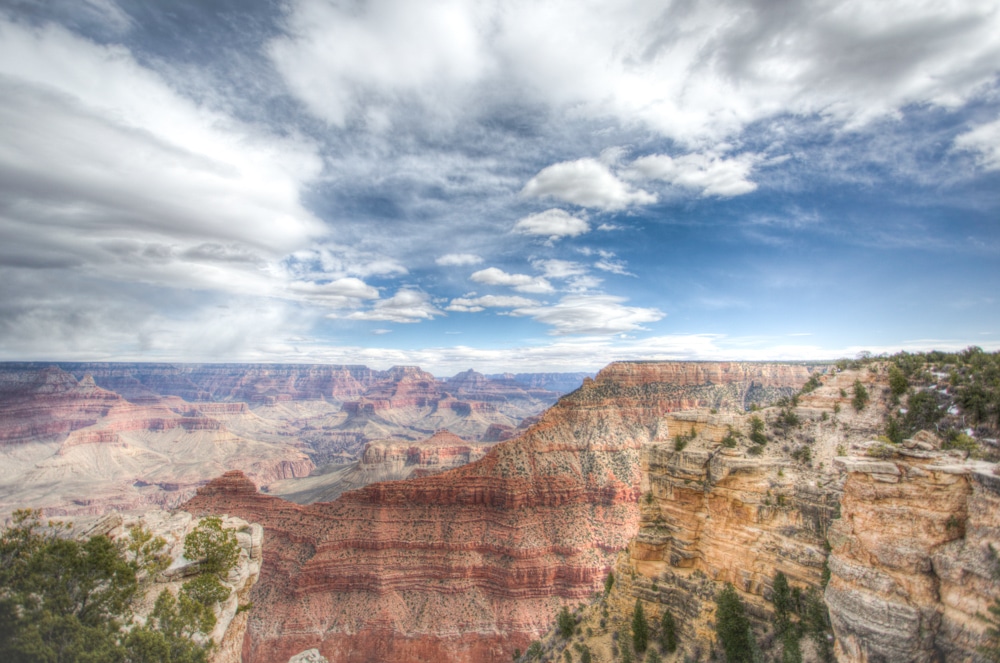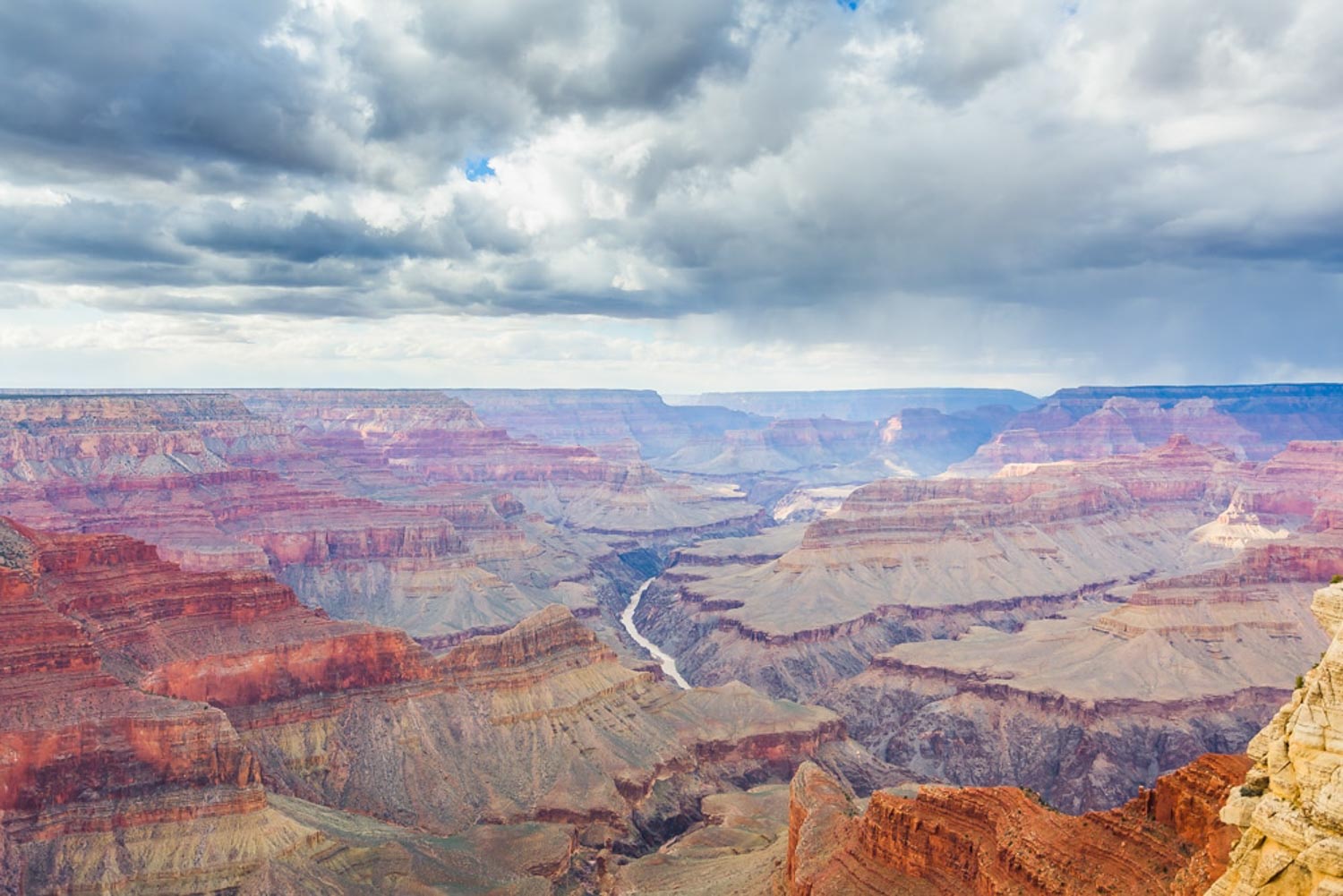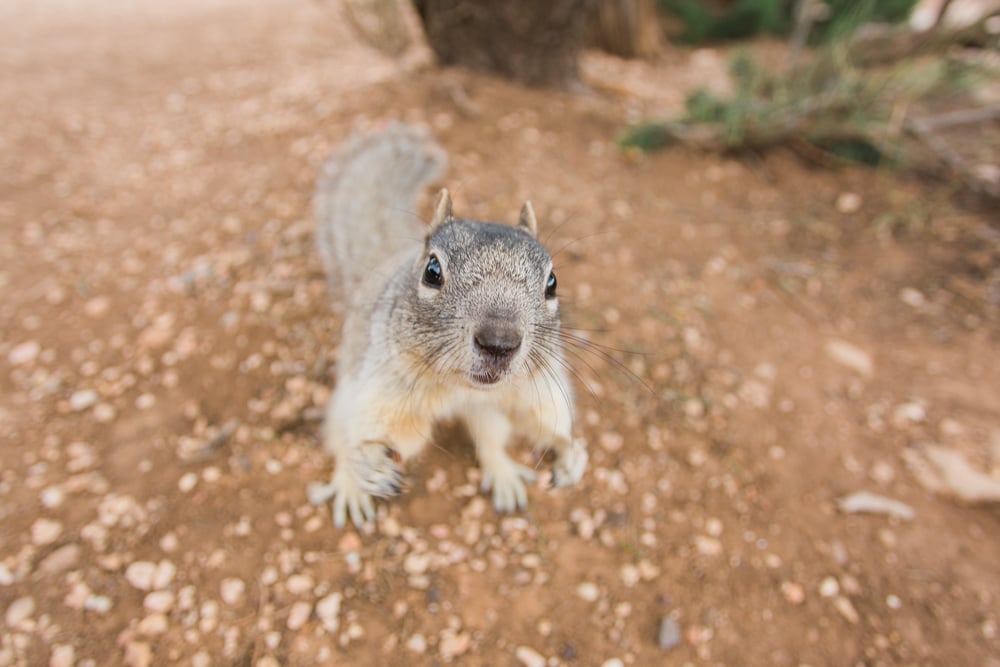 (this little guy loved my camera)
Day 5:
Nothing to talk about. We hung around the house and drove around the city of Pheonix. Ashley and Sara had to work. The bright side of this day was we found somewhere that actually sold SWEET tea. Can you believe that people out west drink unsweet? Gross!
Day 6:
Man, this was really an amazing day and I'll defiantly do a whole blog about this day alone. Sara and I look up to a few wedding photographers. Most of them are husband and wife teams. Our two favorite husband and wife teams are Amy + Jordan Photography which are west coast and Justin + Marry Photography who are in New England. How could we possibly go to Amy and Jordan's hometown and not be photographed by them. Somehow we were lucky enough to be fit into their amazingly crazy schedule. This was a dream come true for Sara and I. We look up to Amy and Jordan so much. They have taught us so much through their blog and online videos. The day of our session I was very nervous. Not because I was going to be in front of the camera but because I was meeting photog celebrities! Immediately they made us feel like lifelong best friends and the session was a major success. More on this later =) Check out their blog on our session Here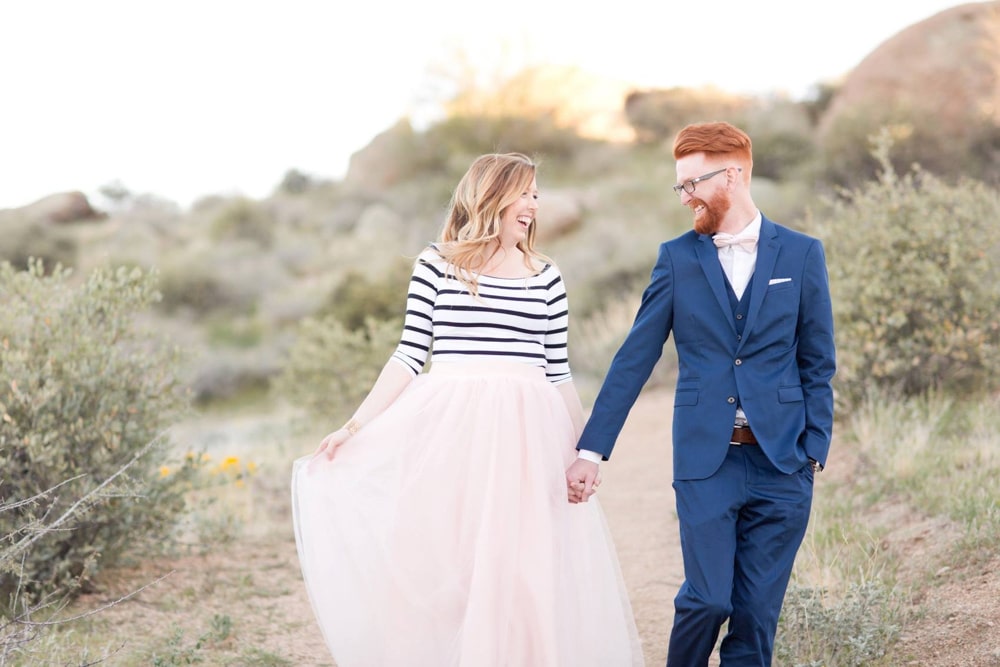 Have you guys had the chance to go to any of these places? What all did you do?