There's one thing that we always ask our couples when we meet for the first time. "How did you guys meet?" Usually it's a pretty interesting story. But the interesting part of this story is how we met them. Well more so Nick and myself. Nick and I met when we were in kindergarten! He was the first friend I ever remember having. We're talking best friends! But around the 4th or 5th grade he moved away .With us being pretty young, we didn't keep in touch. I never really knew where he moved. So here's the crazy part. He moved to Pelham, Alabama. Which is where Sara is from. Sara knew Sierra and Nick from high school. You can imagine my surprise when I go to meet them for the first time and I see my first childhood friend.
So fast forward to their wedding day, May 23rd. The day before we left on our vacation to Jamaica. BLOG TO COME. Nick and Sierra got married at their hometown church in Jemison AL. This is a very cute little church in the middle of the country. I just love the small intimate weddings. The pace is just way more relaxed.
For their reception we headed to Hidden Meadows Vineyard and Winery. This is a beautiful hidden gem that I had never heard of. Watching the sunset over this venue was just amazing. I can see why they picked it. Nick and Sierra's wedding was a very special wedding for me. It was crazy that I got to photograph a childhood friend's wedding!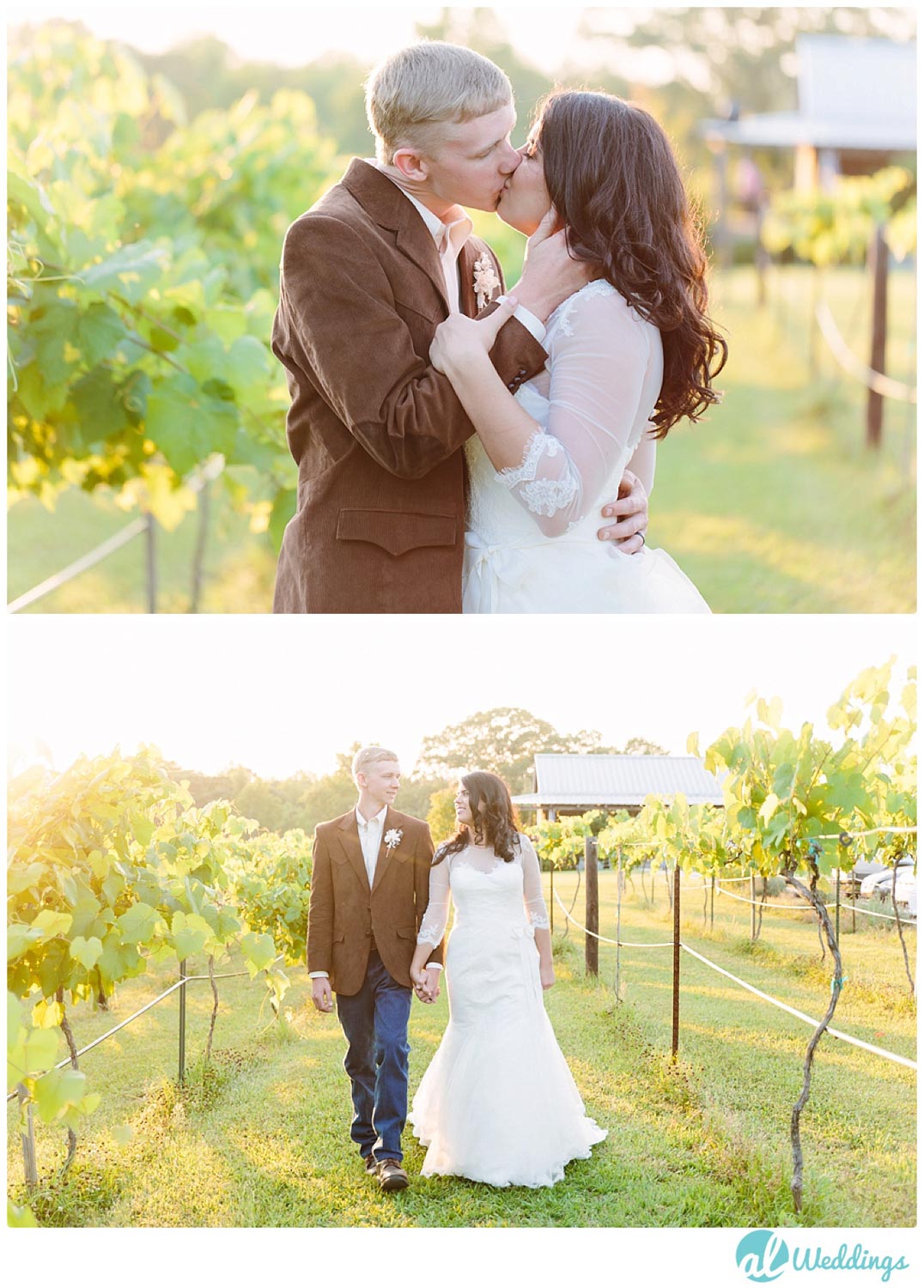 Bridesmaids' Dresses – Lotus Boutique
Bridal Shop – David's Bridal / Melissa Sweet
Reception – Hidden Meadows Vineyard and Winery
Bouquet Designer – Paper n Lace
Wedding Cake – Duganized Delights
Entertainment – Dj Ziggy with Powerhouse Sounds USA