We met with Brandice & Aaron a few months ago when they contacted us to do their wedding in November. During the consultation with these two we found out that Sara and I have A LOT in common with them. Almost frightening how much our lives are similar. Just to list a few – we both have 2 pit bulls, Sara and Brandice both work in healthcare, we all love tattoos, and we are all very goofy, fun, and never meet a stranger.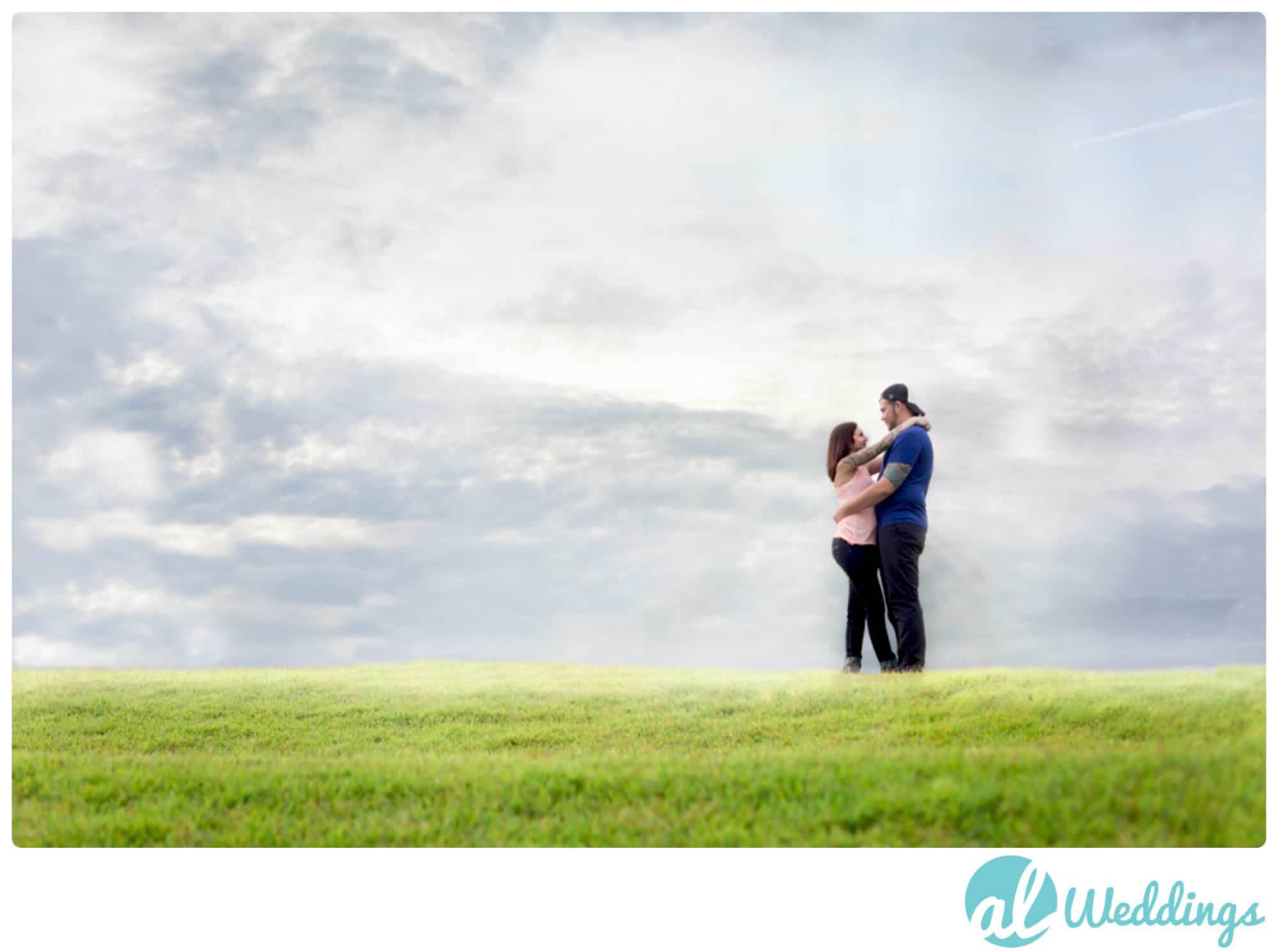 We sat and talked with Brandice and Aaron for almost 4 hours. Just chit-chatting about everything. Which is great! Sara and I love to actually become friends and get to know our couples.
We planned their engagement session with a slight chance of rain in mind. Two days before the session the forecast projected a large chance of rain. So as luck would have it Brandice and Aaron loved the idea of playing in the rain for an engagement session. However as fate would have it, after planning a session for the rain and loving the idea of a rain shoot – it doesn't rain. One upside though it was a little overcast that day. Which is great for pictures and it was about 70 degrees outside.
We started out on Morris Avenue in Birmingham, Al and walked over to the "It's Nice to Have You in Birmingham Sign," which is great for this couple because they have lots of family coming from out of town and some coming from out of the country. After that we headed over to Railroad Park and then to the "Light Tunnel."