Engagements are beginning every day this time of the year meaning there are a lot more couples searching for the perfect outfits for their engagement sessions! Of course, women have almost too many options to choose from that men are often left slightly confused on how to pair their simple layers with this one outfit "she just had to have". Let's be honest though, you are certainly thankful she finally found the one! We know you are happily along for the ride even if photos aren't quite your thing because it makes her over the moon excited to be getting married to you! It must be documented! Let's say you are married for 60+ years. What a magical and great marriage that will be to witness! The time of your engagement was only 1 year before all of those 60 years & it only lasted that 1 year. So, let's cherish this very special season and give you some great tips to help you remember your best self for the rest of your life together!  
Say Yes to Suit
We promise. Even for the guys who aren't "suit guys" you will find yourself happy that you did & we truly believe that there will be many times in your life that the suit will come in handy. So taking the time to perfect 1 perfect suit now will make it forever simple to swoon your lady on date nights or special evenings celebrating someone else. We love looking at J. Crew, Express, Men's Wearhouse & Banana Republic for suits because they have a more modern fit without it being too much. You want it to be fitted; however, you don't want it to be overly tight.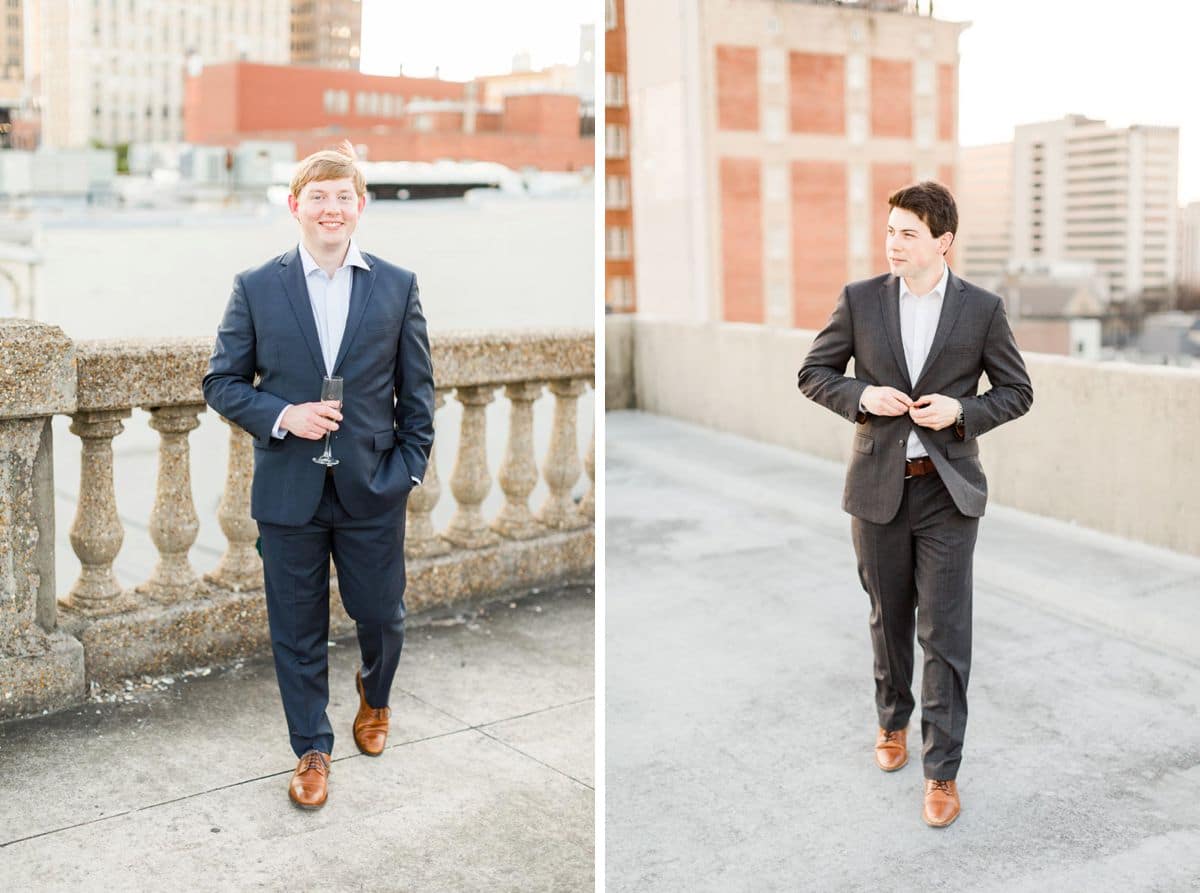 Get it Tailored
This will help tremendously with the overall fit of the suit & helping you feel confident when you put it on. It's really not as much as you would expect & it's a small investment to make into something you will be able to use for many different occasions. Trust us. You will be happy you did!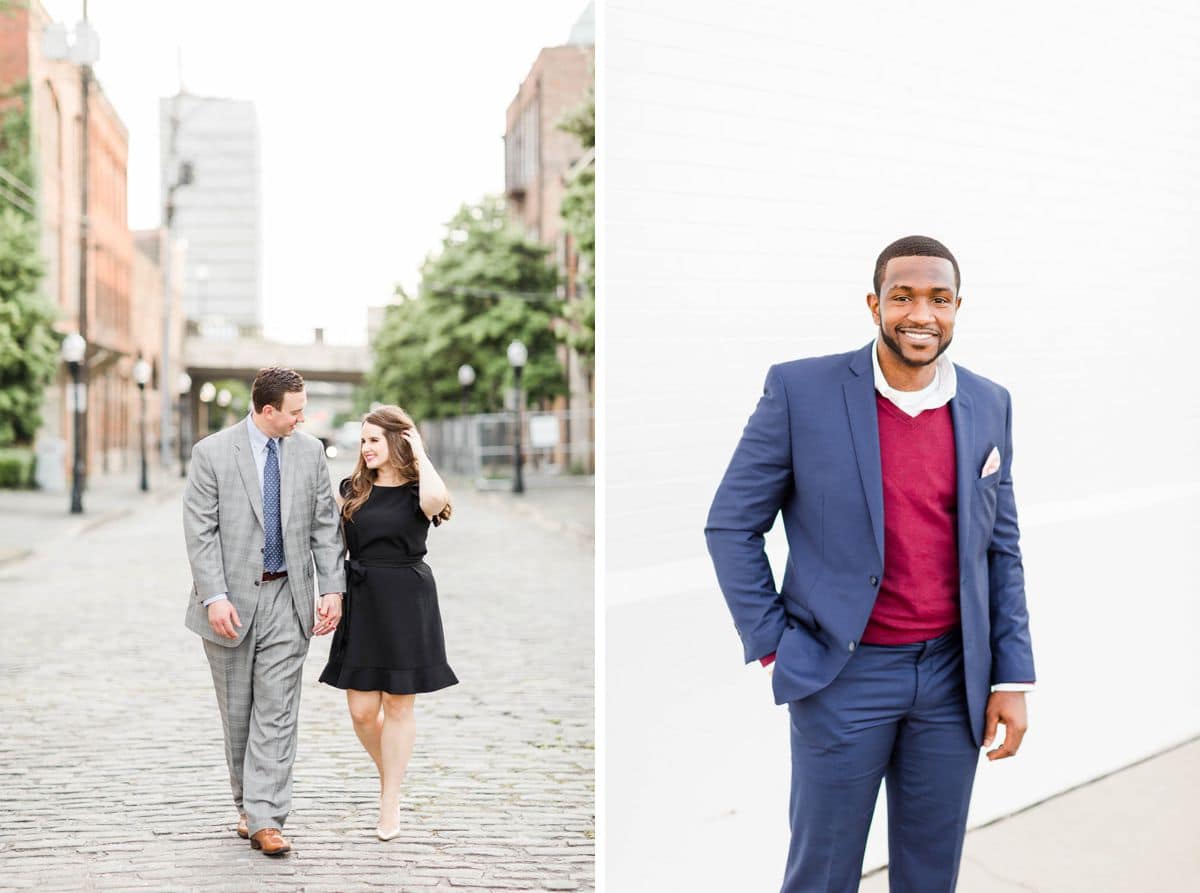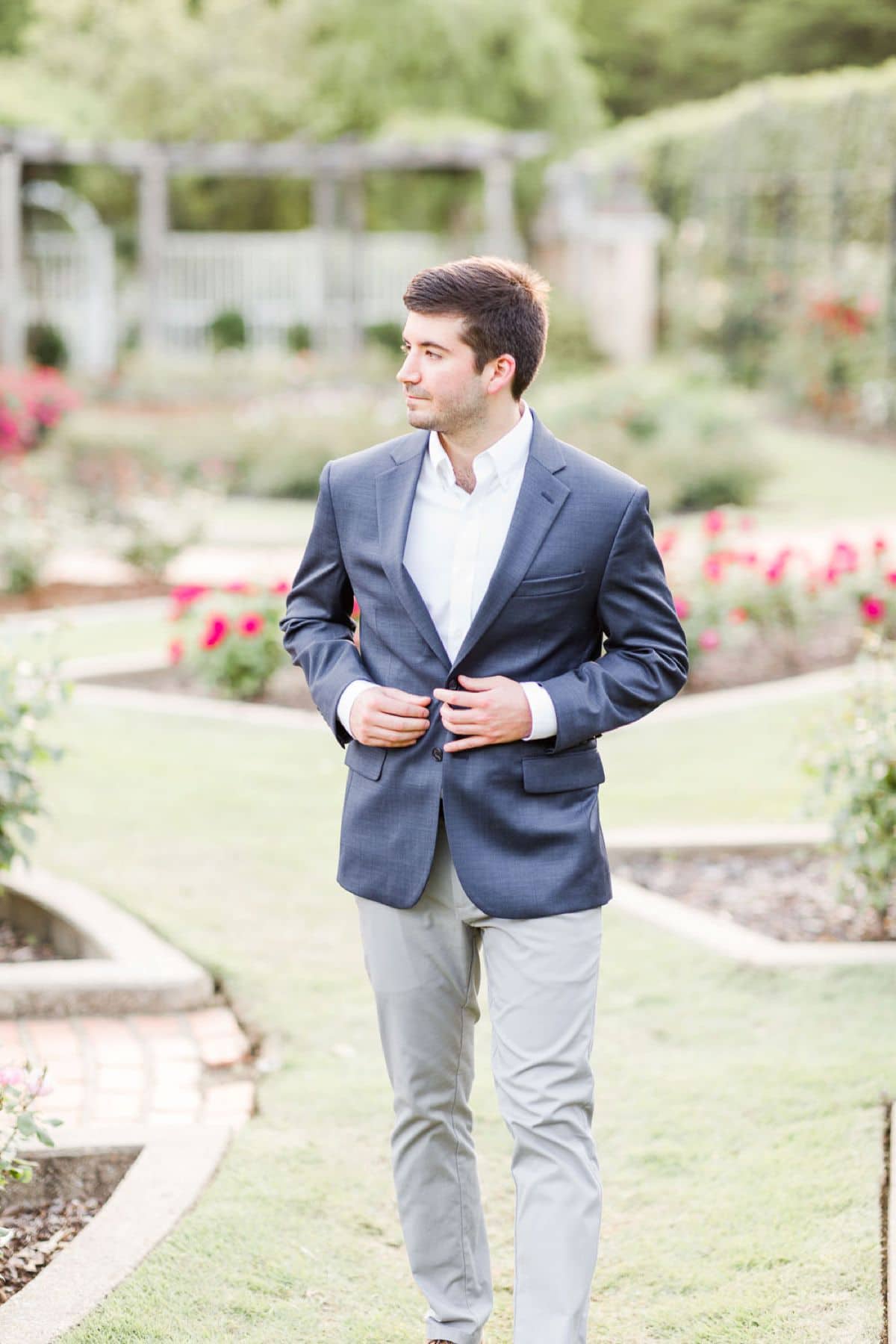 Still searching for the perfect photographers to make you feel great on your wedding day? We'd love to chat! INQUIRE
Layers are Cool
Guys have endless layering options at any time of year! We love that and are actually so jealous of the variety you can get! After you have your suit, now you get to select a more casual version of yourself that you will find a new love for. You can add a thin sweater over a button-up for added interest and would you know that can be worn with dark jeans, khakis or colored pants! Super simple! During the Fall or Winter, you can add a thicker coat or puffer vest which we think is a pretty classic and cool look as well! Wanting to keep it simple? Just throw a blazer over a white shirt and pair with some great fitting pants from your closet! Layers work for guys in every situation!
POPS of Patterns or Colors
We love seeing a guy with a pop of pattern on his tie or some color in his undershirt. It makes it look much more intentional without it being overly complicated to coordinate. Simply look over at your ladies outfit and you can select a color or pattern from the color she is wearing. Very simple!
For the Love of Leather Shoes
We think for at least one of the outfits pairing a leather shoe (or at least it looks like leather) with your outfit will add a dimension of color to your entire outfit and the best thing. It can match your belt or not. We love leather shoes because they can literally be paired with almost anything and dress it up immediately while also being versatile enough to be worn casual! You can never go wrong with them at least once!
Need help with Women's Engagement Outfits? Head over to see our tips for the ladies to pick the best engagement outfit HERE!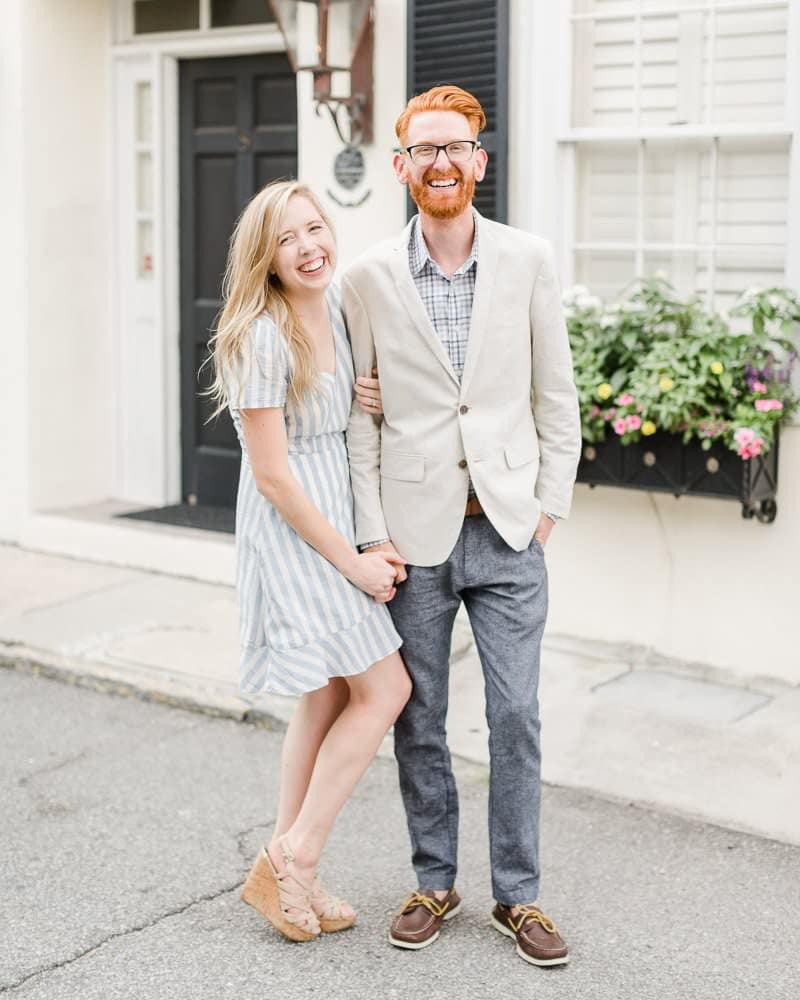 Hey! We are Sara & Alex Lucas! Queso enthusiasts, joy-filled wedding photographers in Birmingham, Alabama that are in love with each other and shooting weddings! We have a passion for lively, fun, ridiculously funny, & joyful couples that are obsessed with each other as much as they are with building a long-lasting marriage!
Still searching for the perfect photographers? Want Photos like these? We'd love to chat! Inquire now!