Ahh! Engagement season is among us and that means with all these amazing sessions being planned for the Fall that there are many women trying to pick to the perfect outfit! These tips from us to you will help you not only look & feel great on the day of your session but will also make coordinating with your special someone a breeze! When we are trying to pick outfits for ourselves we always have the hardest time but we have found there are a couple of things that make this "supposed to be" fun process so much more fun & easier! Read on to hear about our engagement session outfit tips for women!  
Say Yes To the Dress
Long, Short or Both! Saying yes to the perfect dress for your engagement session is a must! Dresses have a way of not being too busy, looking dressy with ease, & also being incredibly fun to use as a "prop" with some twirls and dancing (yes, even for those who "don't" dance – everyone can photo dance haha). An engagement session is already a time that most people are stepping out of their comfort zone while being in front of the camera. We should do our best to make that time fun and enjoyable and let's be honest a big part of that is feeling confident and great in your own skin. Take some time to find the right dress style that fits your body type. This is going to do wonders for you & once you find "the one" all that searching will be made worth it. Personally, I think long dresses that hug right above the hips look great & I love a short fit & flare or wrap dress on myself. You will have two outfit selections so you can choose a dress for both or just for one. It's all up to you!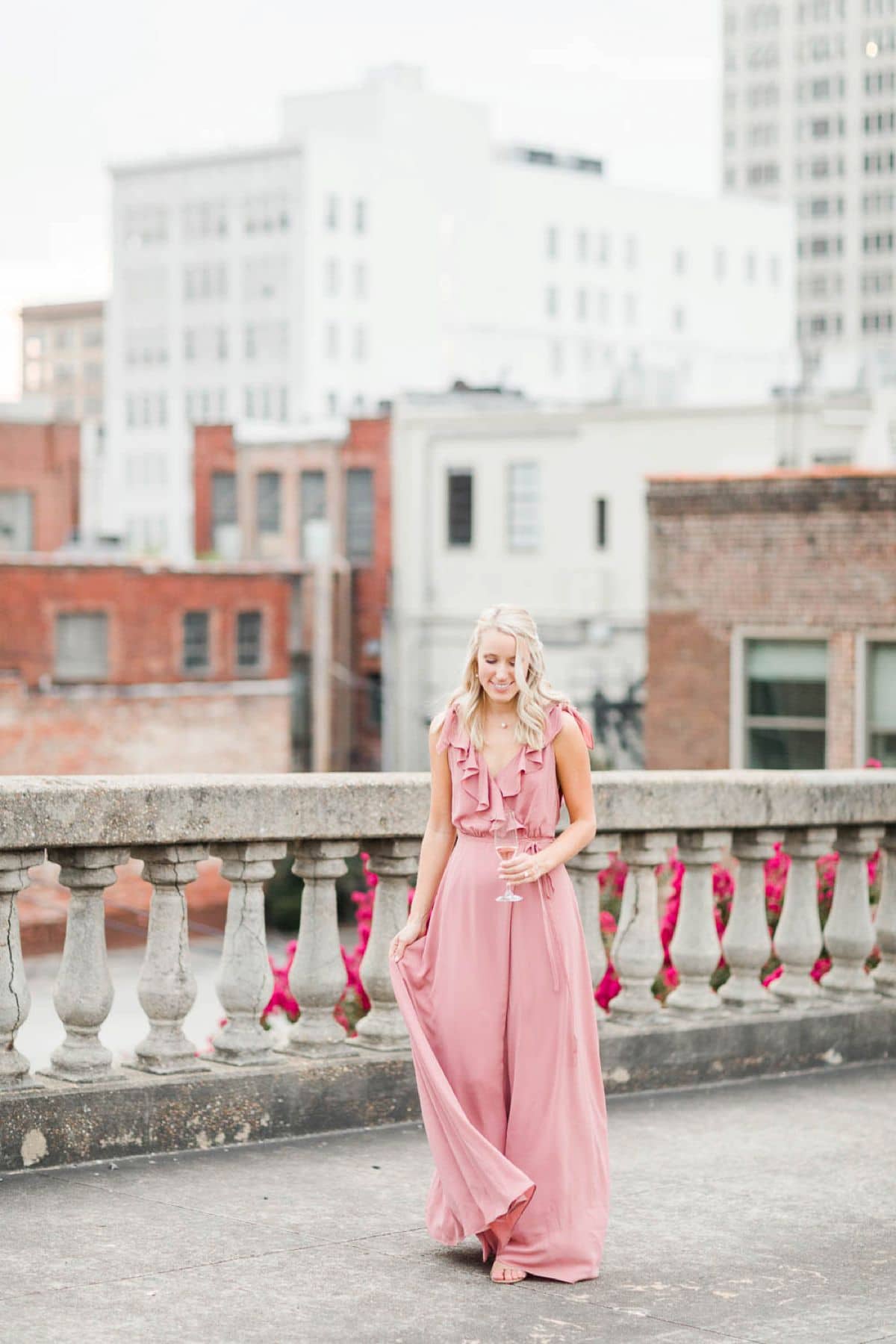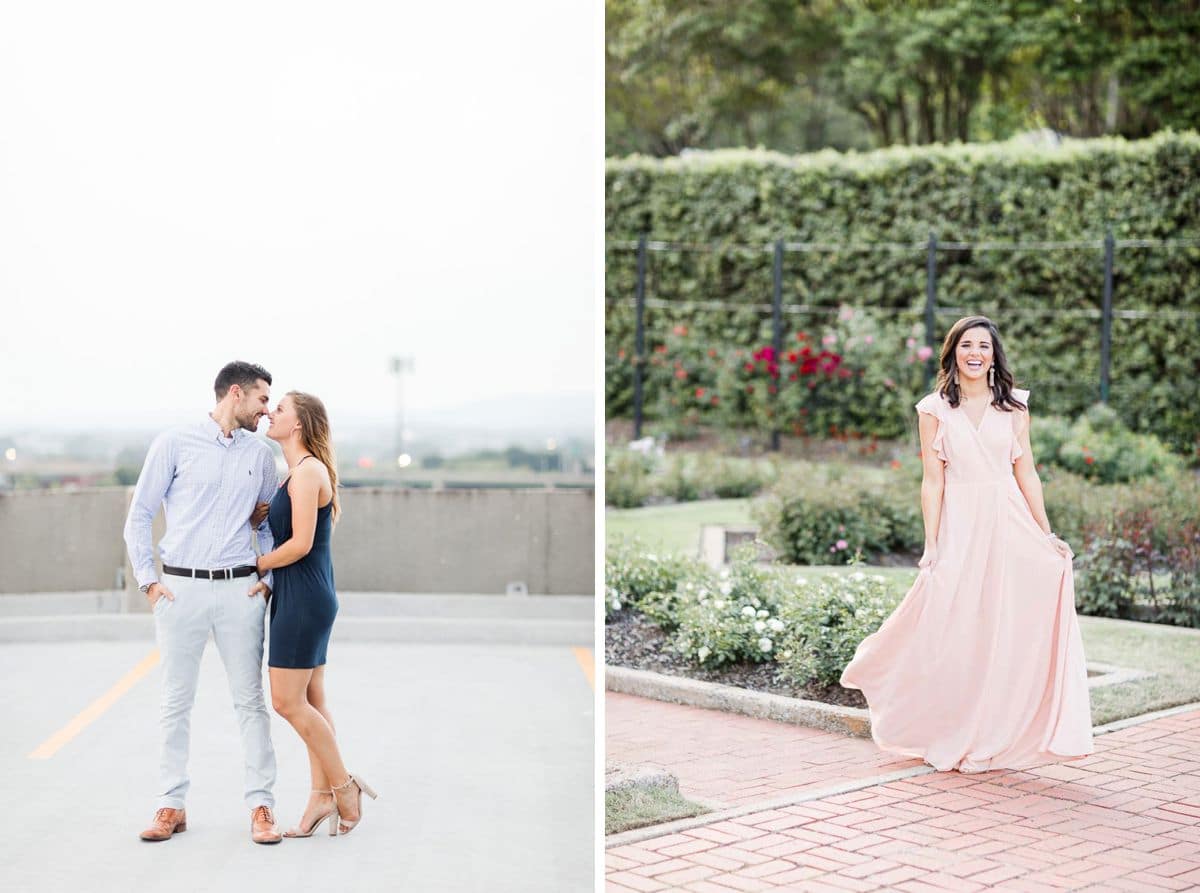 Don't Be Afraid to Dress Up
Don't fear the possibility of awkwardness & don't be afraid to go a little above what your normally "dress up" entails. We want you to feel like you, of course; however, we feel most women don't give the "dressy" side of things enough of a chance. Imagine your parent's face when she finally gets to see you all dolled up in a pretty dress with some professional hair & makeup. It will give them a sense of what that once little girl will look like on her wedding day. Add some heels if your height difference with your fiance allows it. Add some jewelry. Ask us for help or opinions if this is very new to you!  We seriously love bringing a session style together and no, you aren't bothering us one bit!
Add a Fun Prop Element to Your Outfit
Find something that is unique to you or maybe just downright cute to show off during your session. We always find that fun props that add action or a storyline to an engagement session can help those awkward flutters float away. Taking the time to add to pop champagne, sit down for a picnic, "ride" a tandem bike, or just sip some coffee together can make the session feel very natural while having more of those styled – feeling like I'm in a magazine – type vibes. Not to mention, your friends will all kinda wish they thought of the same thing because it's THAT cute! Not interested in anything too over the top? Then a small bouquet made from Trader Joe's, a fun hat, or a cute purse is the perfect "simmered down" prop version! They had texture to the images and will look stunning!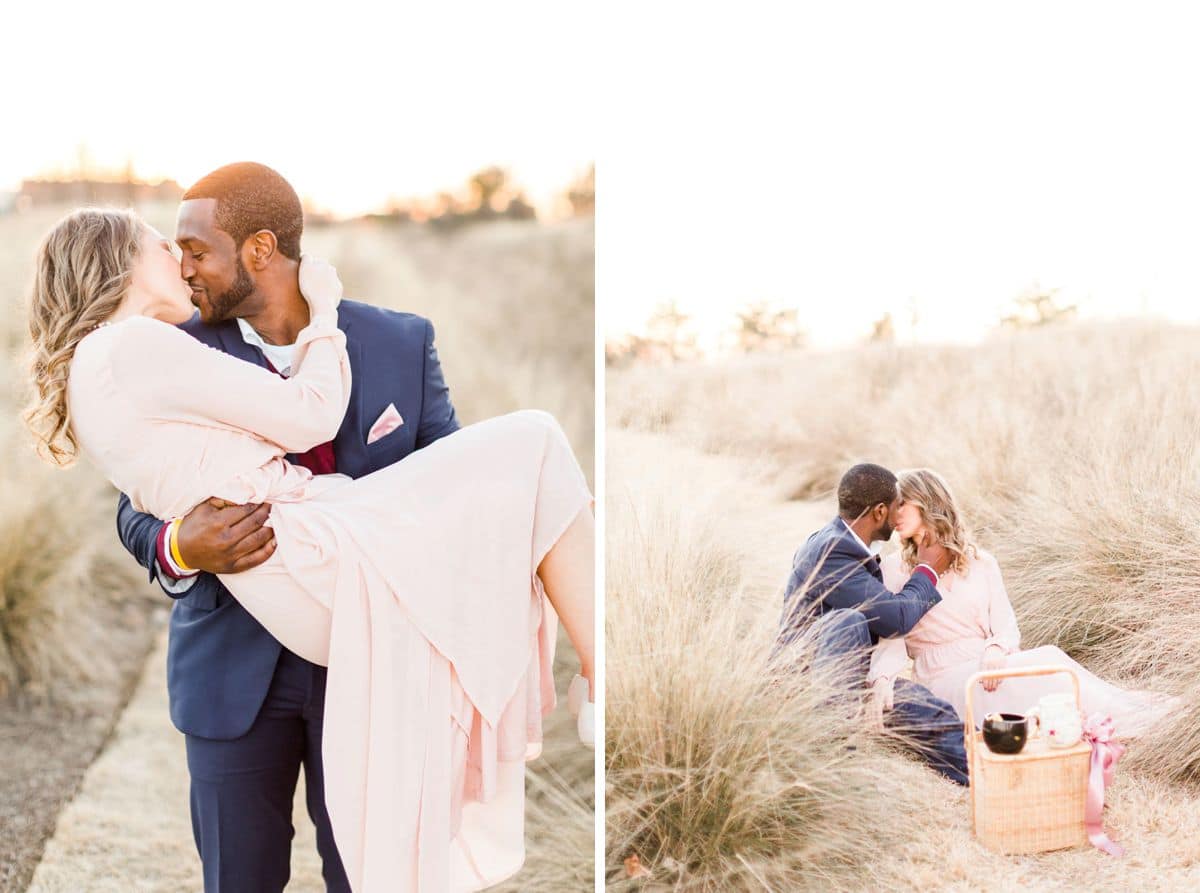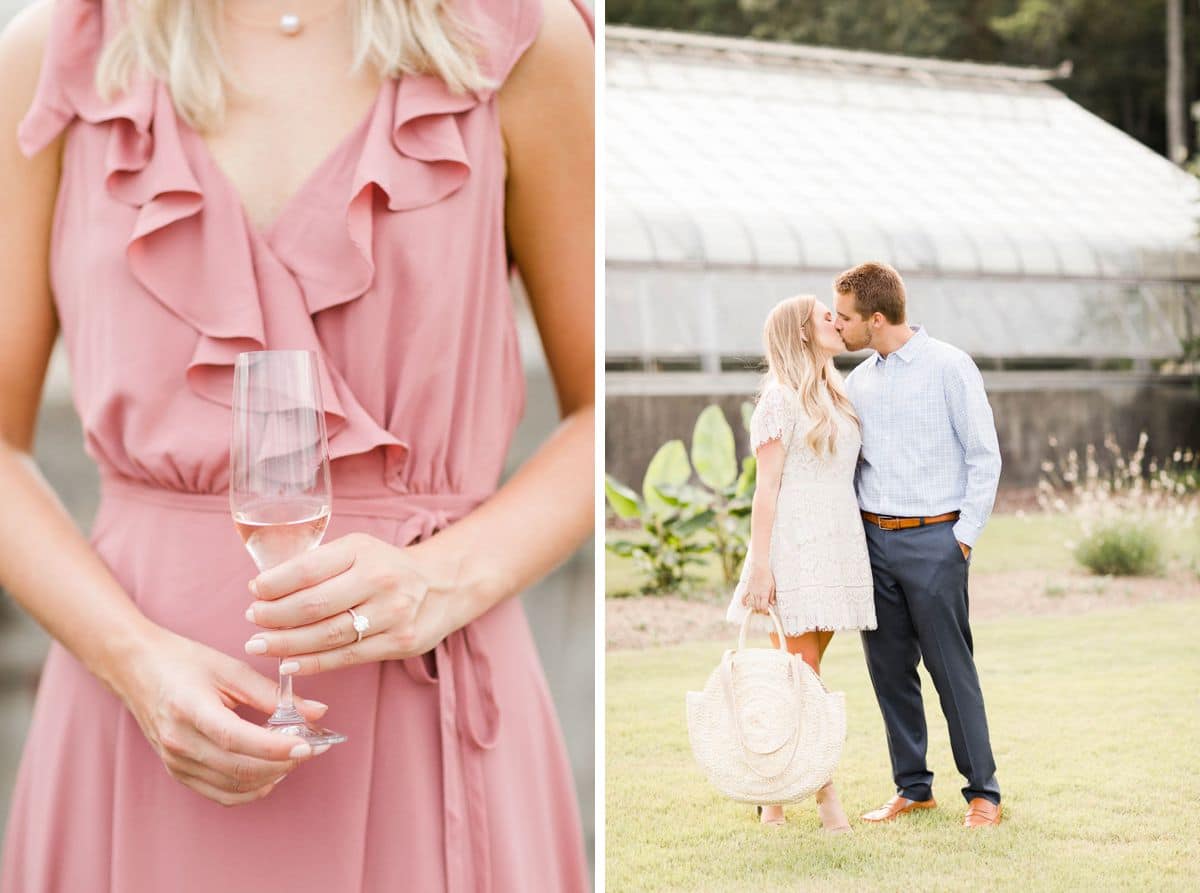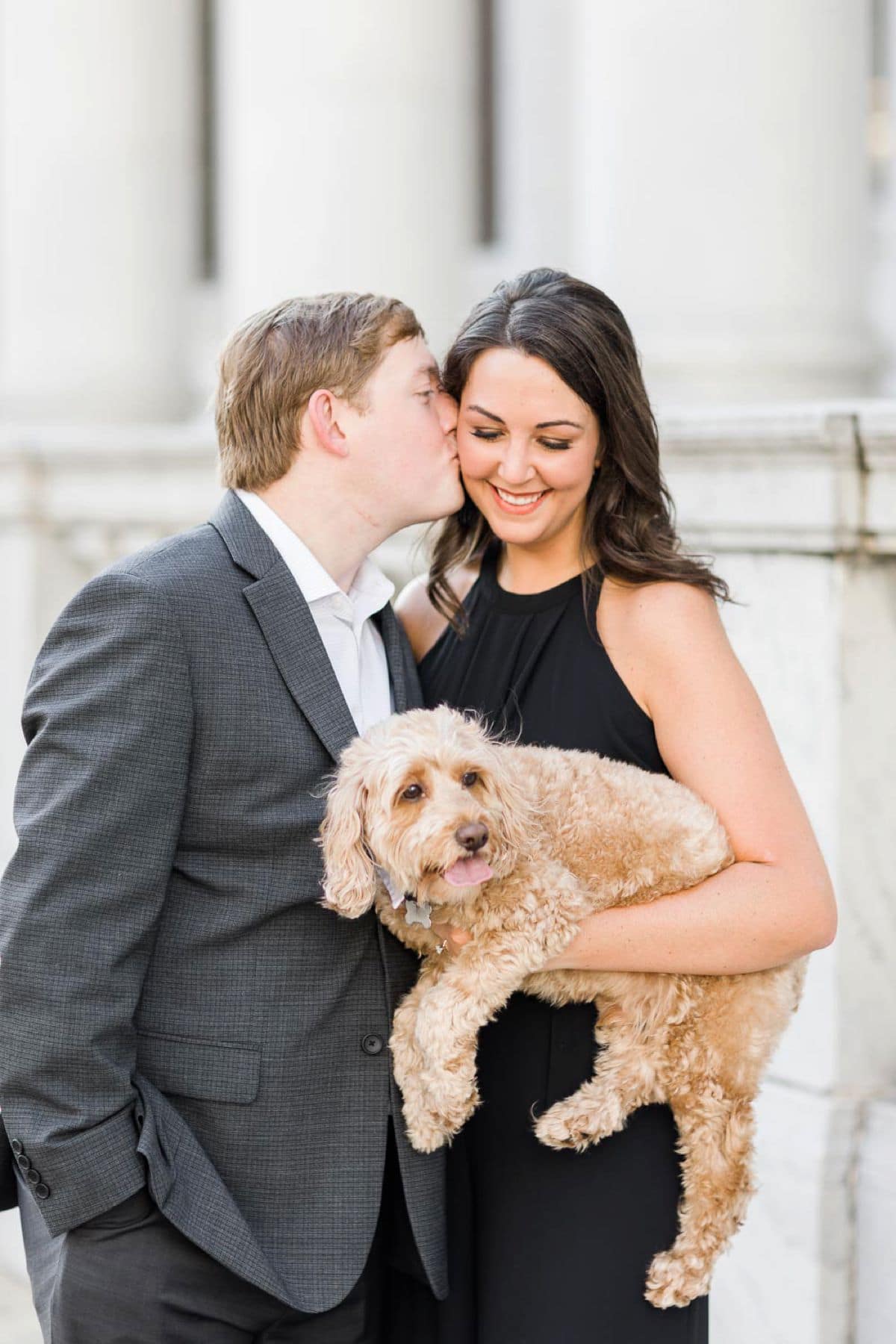 Still searching for the perfect photographers to make you feel great on your wedding day? We'd love to chat! INQUIRE
Don't Shy Away from Patterns
We always hear that patterns can be stressful or overwhelming to coordinate. Sometimes we agree; however, we also think they make coordinating SUPER simple. For instance, if I wear a long floral gown that is mostly mauve but has hints of navy, green, tan, and light pink I just created my coordinating color pallete with my husband. He could wear a navy suit or green pants with a tan sweater. SIMPLE! All I had to do was pick 1 dress and it helped me select all my colors for my session! Keep that in mind when you are looking around! A bigger pattern, like floral, will photograph better than something smaller like pinstripes or tiny plaid.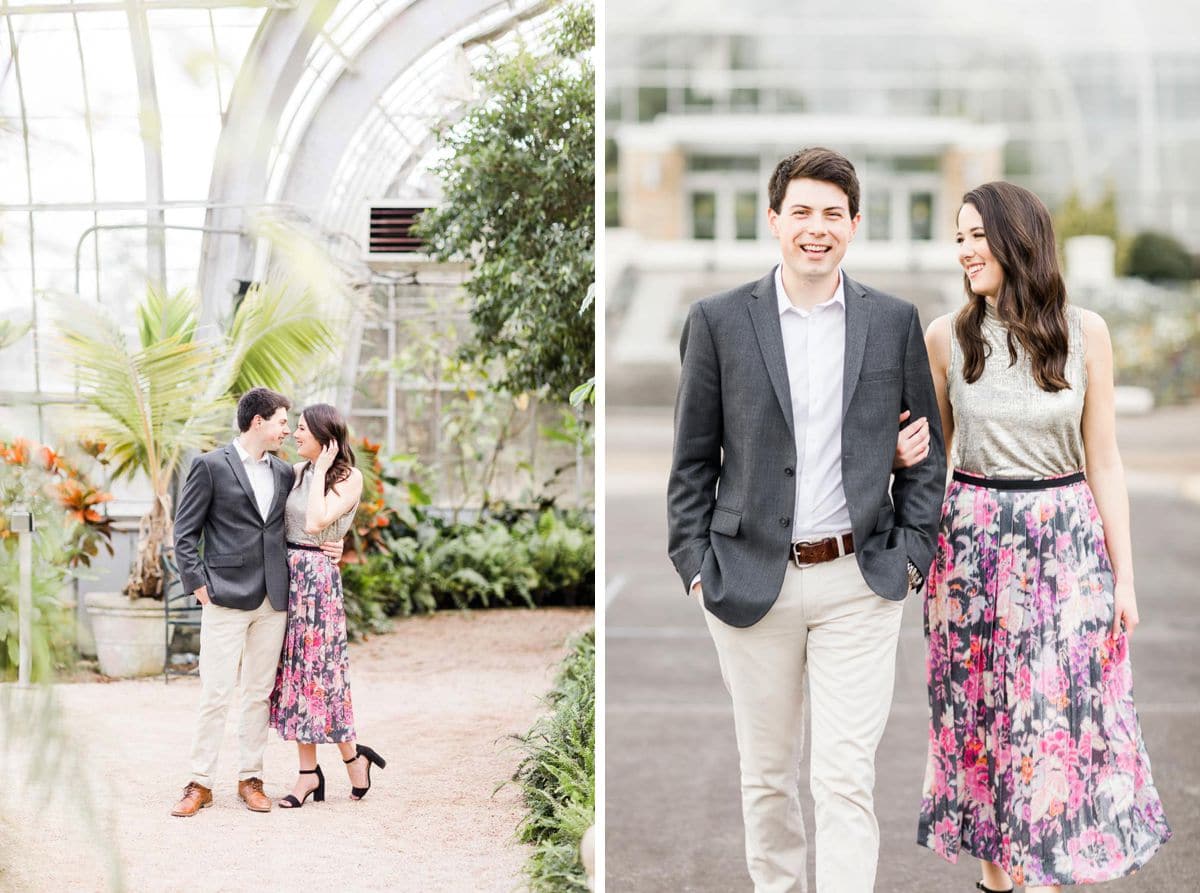 Pick Your Outfit First
Mostly for the reason of coordinating. It can be very overwhelming to us women to pick something SUPER specific because our fiance already has his outfit picked out. It's easier and a lot more fun for us to pick the outfit we want to wear and let him work around us. The only exception to this tip is the fact that maybe your fiance already has a couple of tailored suits in his closet that would be a lot cheaper for you to just work around his picks already. However, usually … you picking first is going to be much less stressful & make this shopping process WAY more fun!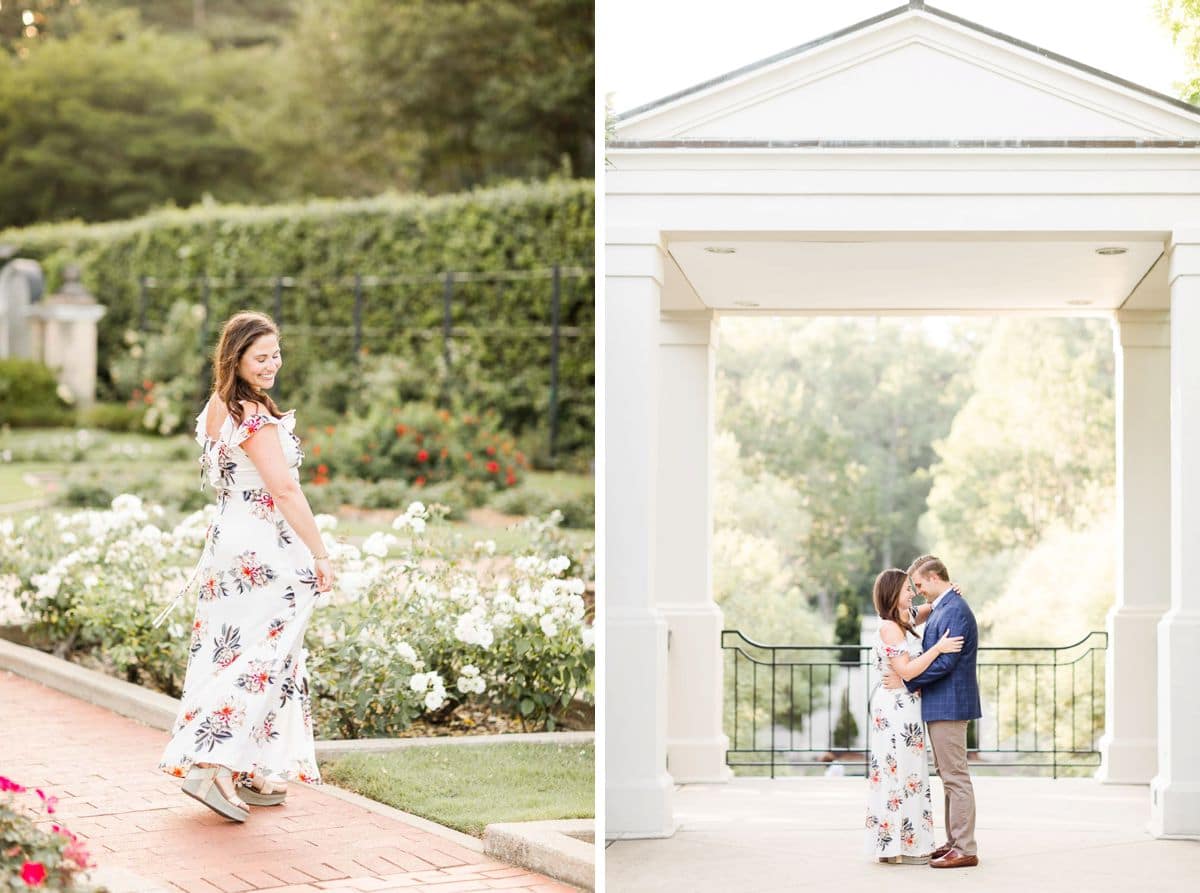 Heels Are a Great Accessory
There are so many different styles of heals these days that you really find yourself wanting one of everything. However, maybe you aren't a "heel" kind of girl and to that we say … just try a pair one with your outfit and see if you don't love yourself more in them. They are great at elongating your legs and very flattering to most women. If you find them usually uncomfortable than a wedge would still be a great option that is a little comfier to walk in! Opt for something fun here and you will be so happy you did!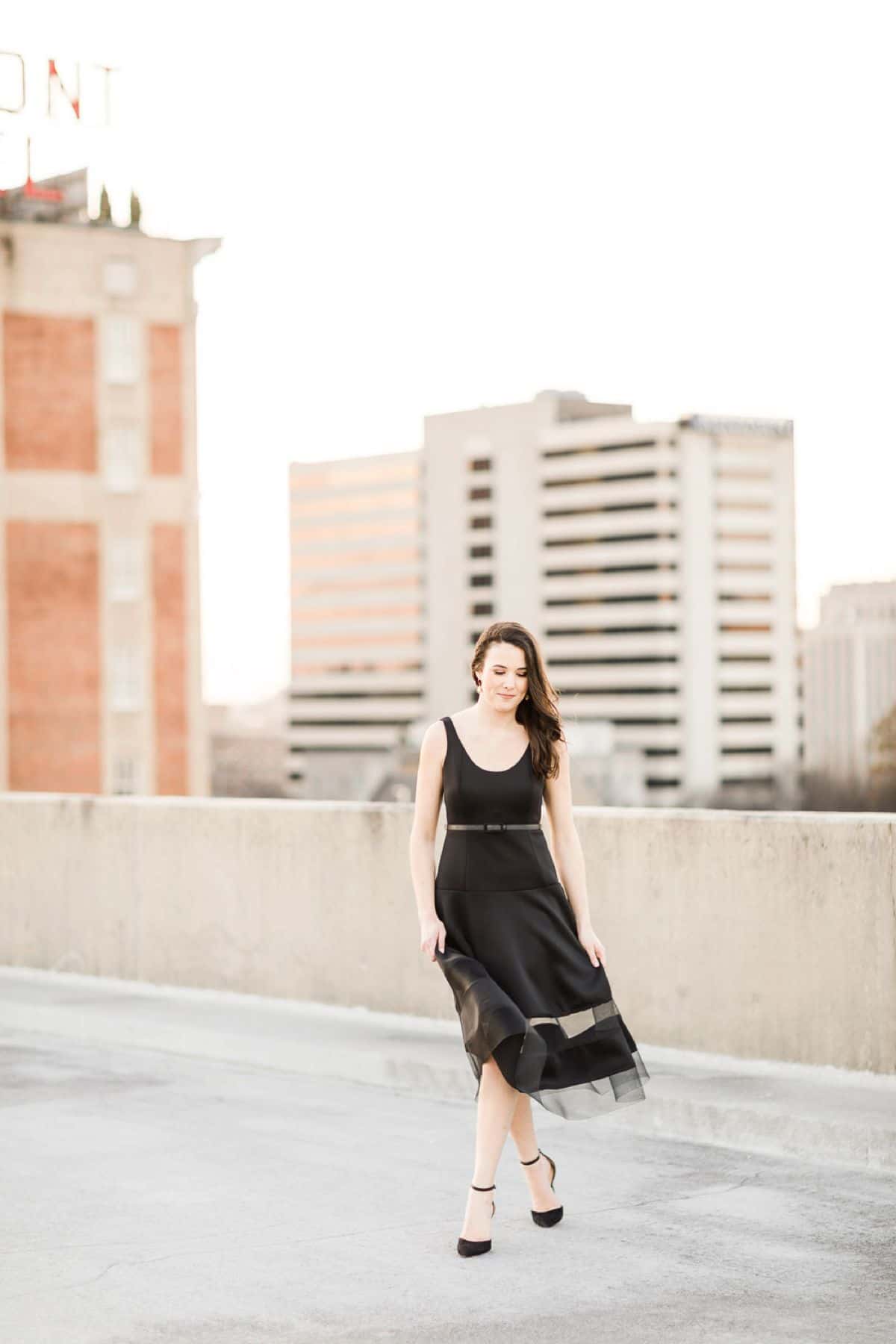 Need help with Men's Engagement Outfits? Head over to see our tips for the gents to pick the best engagement outfit HERE!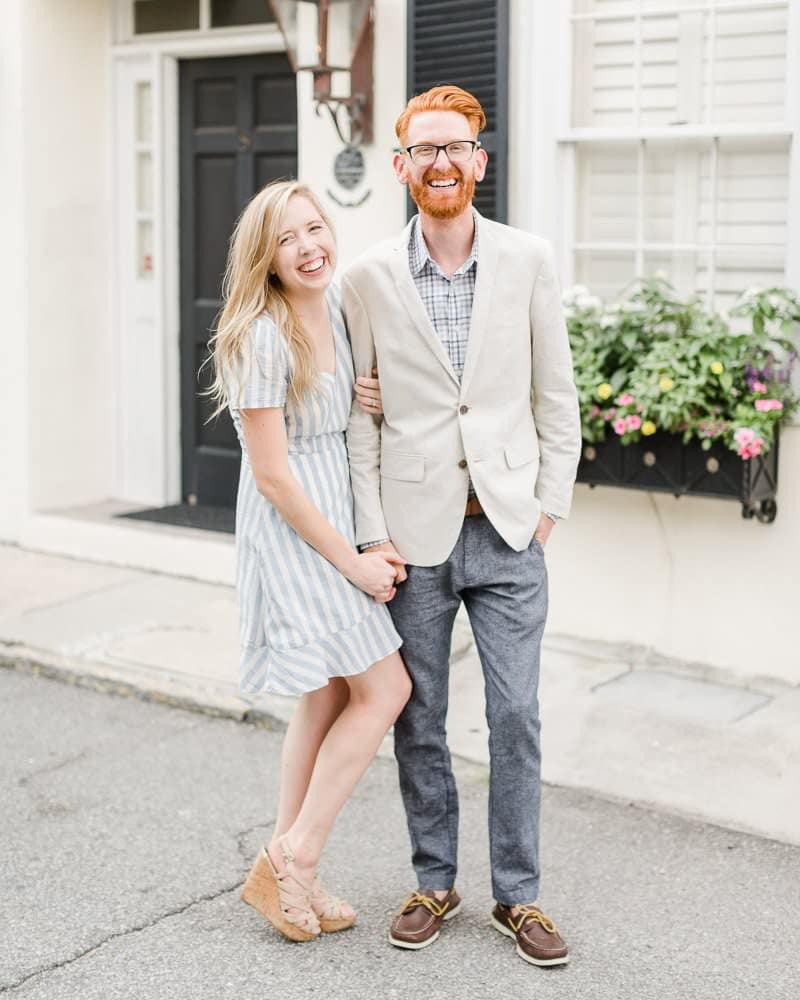 Hey! We are Sara & Alex Lucas! Queso enthusiasts, joy-filled wedding photographers in Birmingham, Alabama that are in love with each other and shooting weddings! We have a passion for lively, fun, ridiculously funny, & joyful couples that are obsessed with each other as much as they are with building a long-lasting marriage!
Still searching for the perfect photographers? Want Photos like these? We'd love to chat! Inquire now!