Your wedding day is one of the biggest days of your life. Looking your absolute best is probably one of your main concerns. Below we've created a list of some great grooming tips for not only for you, the groom but also your groomsmen.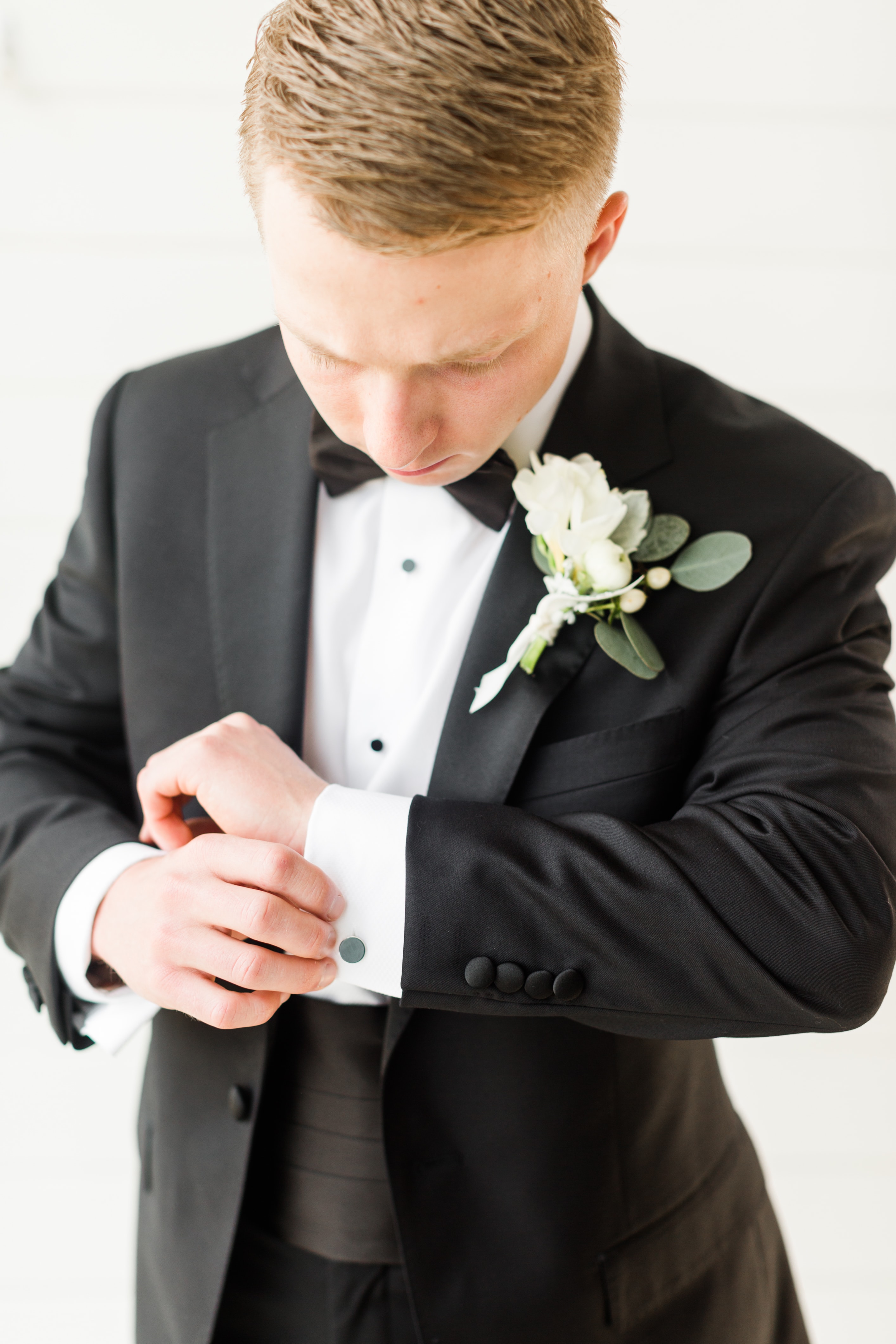 Shaving Clean
Typically when people think of grooming, the first thought that comes to mind is shaving. Just common thought. The same goes for grooming for your big day. You can even get popular personalized shaving kits for your groomsmen as well. Not only can you ensure they're able to be clean shaved or trimmed for your big day (and everlasting photos) but you're also able to give them a gift that's usable and memorable.
Ties & Bow Ties
Yeah, yeah ties and bow ties. This is something no one can go without on a day like your wedding day. They are seemingly essential for your overall attire. However, you can go wrong when making your selection or even getting dressed. Most know how to tie a tie or bow tie however some do not, and that's nothing to be ashamed of. However, for this special day, you want to ensure you all know how to properly tie a tie. Not just for your own sake but for appearance as well. A perfect tie makes for a perfect fit.
Along with a perfect fit physically you want them to match as well. Most of the time everyone in the bridal party, bride and groom included, is to match somehow. There's typically a color scheme to go with or even a select pattern. Regardless, take that information but try to make picking the best option for you as well. If you know you don't look great in a certain color, maybe get one in a pattern as well. This could help the color against you but also please the bride and groom because you are still cohesive with the rest of the bridal party.
Pocket Squares
Pocket squares typically go hand in hand with your tie or bow tie. Picking a color or pattern that is matching with the rest is important to ensure you look complete. This is important in looking your absolute best for the big day. Both you and the groomsmen. Choosing a tie and pocket square that doesn't necessarily match perfect but helps to pull everything together will make or break your fit for the big day. There are tons of places like these that have a variety of pocket squares to your liking.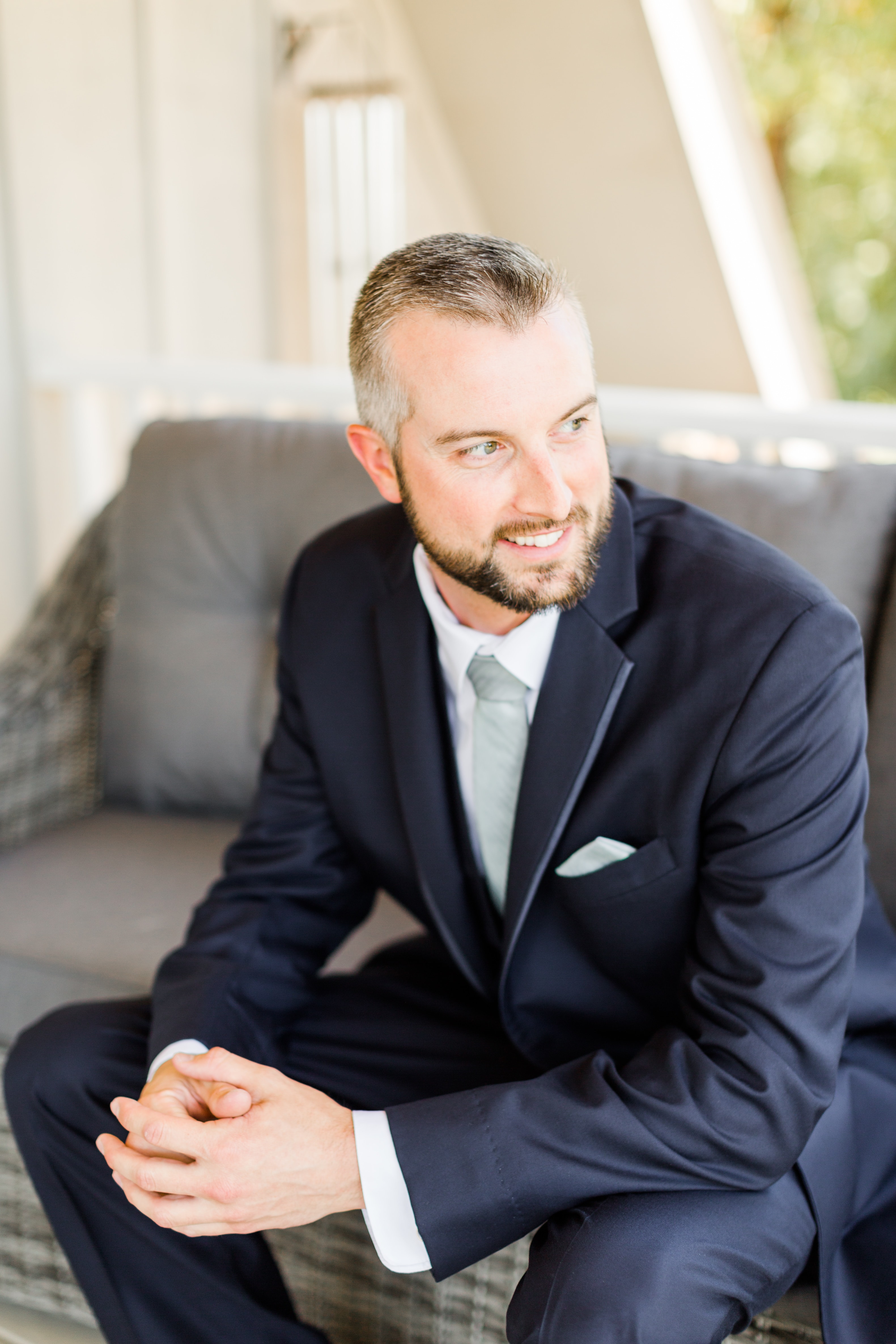 Accessories (tie clips, cufflinks, & socks)
Tie clips and cufflinks are typically overlooked. However, they definitely should not be. Every detail in your fit helps to pull the overall outfit together to make one complete look. This is key to looking your best. You can also have fun with these smaller accessories as well. Make the look your own by adding some unique or different on your tie clip or cufflinks.
Another accessory many don't even think twice about is your socks. Socks are oh so important. Want basic black socks so they don't stick out, that's totally fine and completely acceptable. But. If you want to have a little fun, why not do it with the one thing you can hide when you need to be serious during the ceremony. Have your groomsmen (and even you, the groom) wear goofy socks. This makes everyone relaxed and at ease knowing they can make anyone crack a smile when they pull their pants leg up to display their fun socks. Having that relaxed and comfortable look will make anyone look their absolute best.
Having some freedom in your outfit is one of the main keys to feeling your best which in turn makes everyone then looks your best. It's important to remember the big picture but giving yourself the absolute to have some fun and add your own twist to details makes for the best outfit possible.