Katie + Daniel first met several years ago at Humphrey's Bar in Downtown Huntsville. So it only made sense that we went back there for their engagement session. Sara and I haven't spent much time in Huntsville. We usually just drive through it or we head up there to go to H&M. So we decided to head up there a little early and hang out up there for the day. Per usual, we wanted to go to H&M. So we plugged in the address and on we went. For those of us that are used to the 2 interstates and 2 interstate bypasses in Birmingham, we feel out of our element when we get to a place like Huntsville that has roughly 1,000 highways, interstates, and bypasses. So obviously I'm that person on the instate that has no clue if Siri is telling me to get off on this exit or the next one that's 100ft past the last. Long story short I end up turning down a road that I think is a toll road. Well, I was wrong… Not a toll road! It was the entrance to a military base. So when I pull up and say " I'm trying to get to H&M and took a wrong turn," for some reason, they weren't too happy. I had to pull over, let them run my drivers licenses and be slightly interrogated about what I was doing. I guess they don't take wrong turns too lightly up there =) Misson accomplished, though! We made it to H&M and then to the engagement session without being arrested.
If you're like us, you've probably never been to Humphrey's but it's a pretty cool bar with a NOLA-ish feel to it. It was so great listening to them to talk about where they actually first spoke. I'm not even sure I remember the exact spot Sara and I first said "hey." But they do! We also went to Big Spring Park to catch the sunset which is BEAUTIFUL. Sara also got a really good milkshake from The Cozy Cow. Which I will admit was one of the best milkshakes that I've ever had. If you follow us on Snapchat (????: ALWEDDINGS) you will have heard us talk about it.
It was an amazing day! I'm loving this gorgeous spring weather. I know it's only for a short time and it will be 95°. But for right now I'm loving it. Katie + Daniel, we are so pumped for your September wedding at Saint Mary's of the Visitation & AM Booth's Lumberyard!
Enjoy,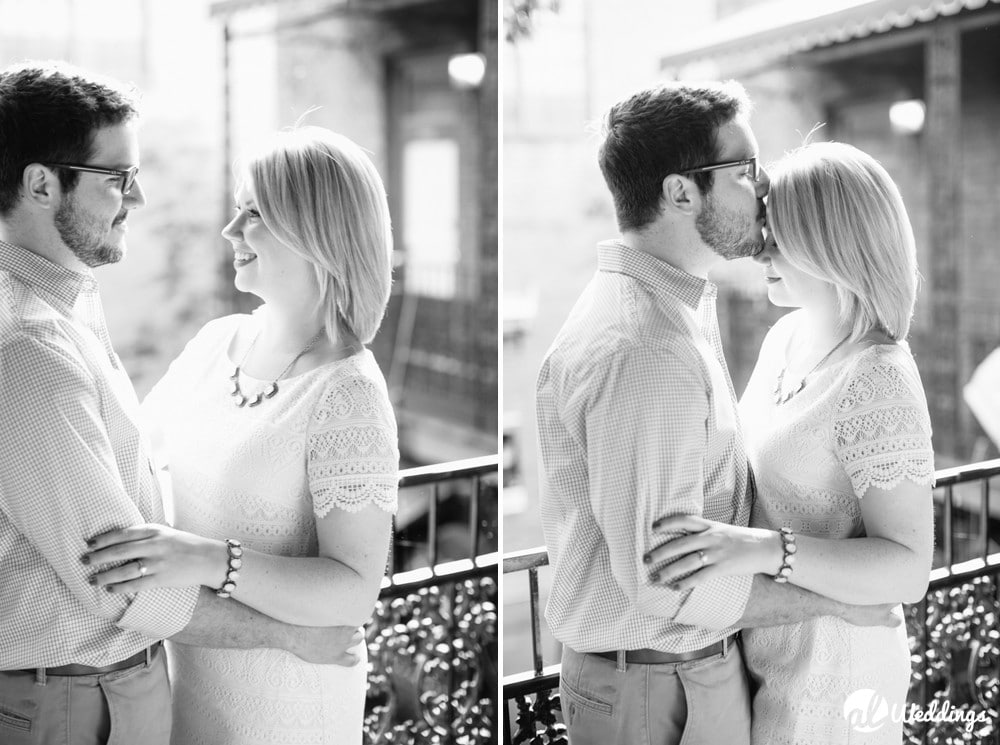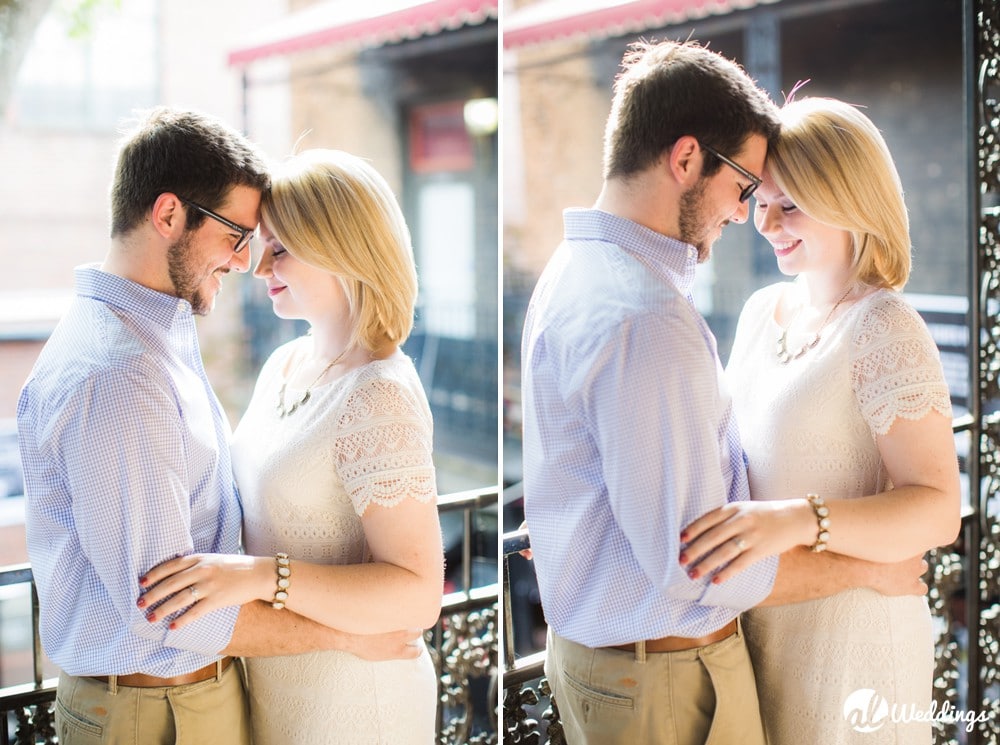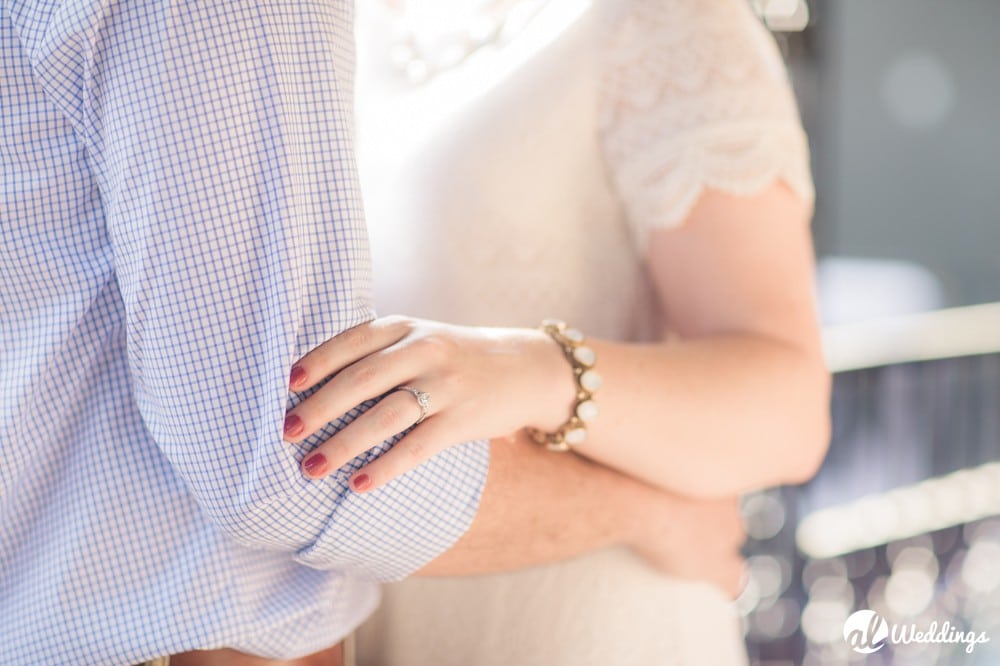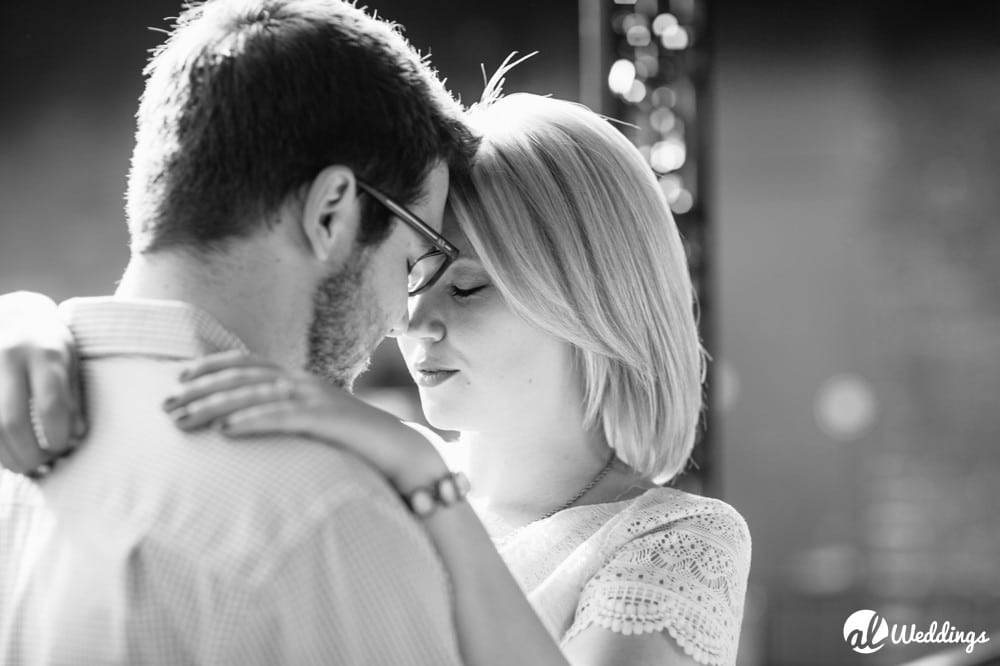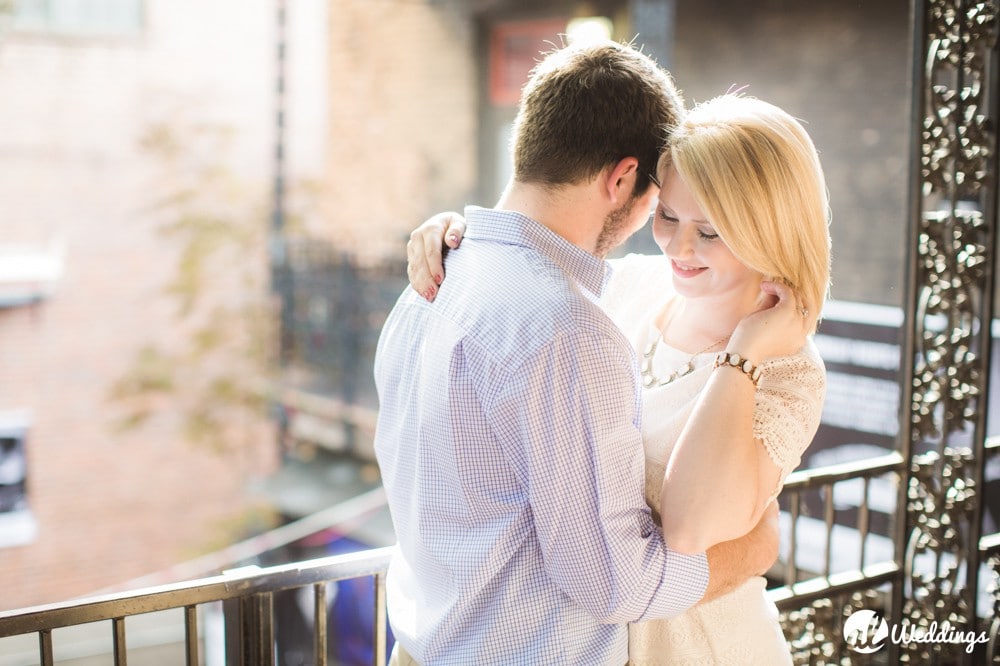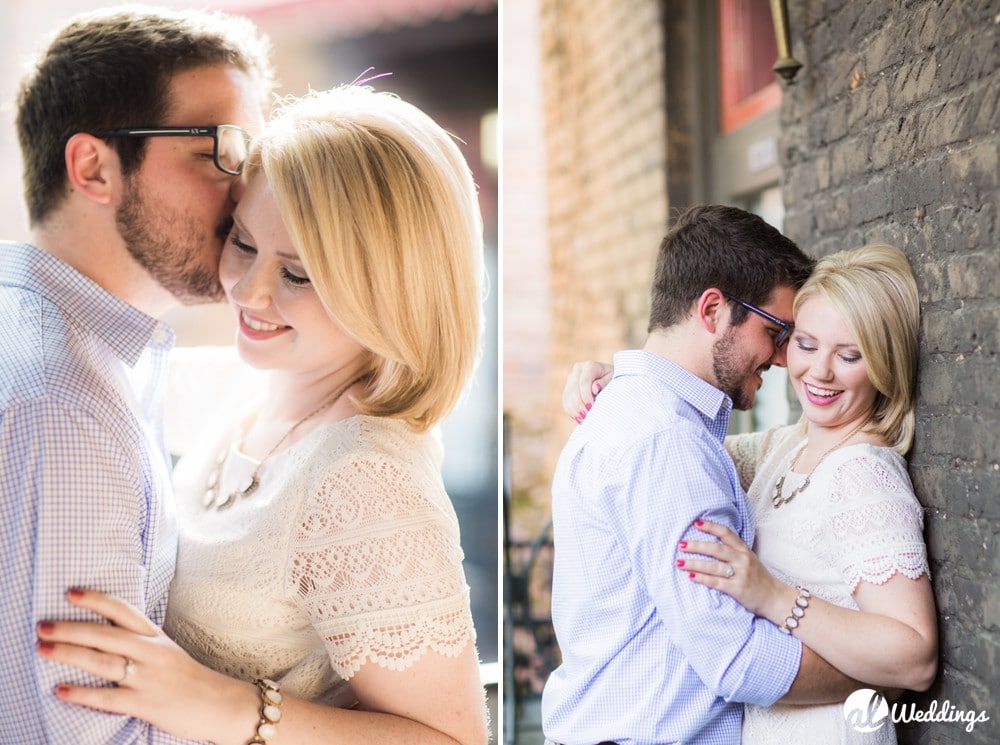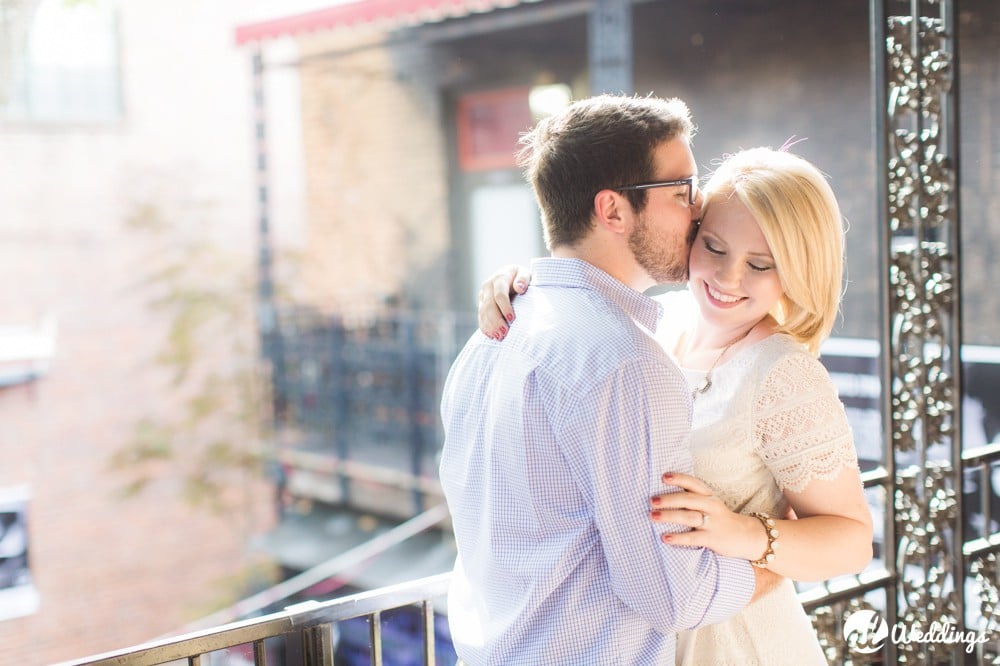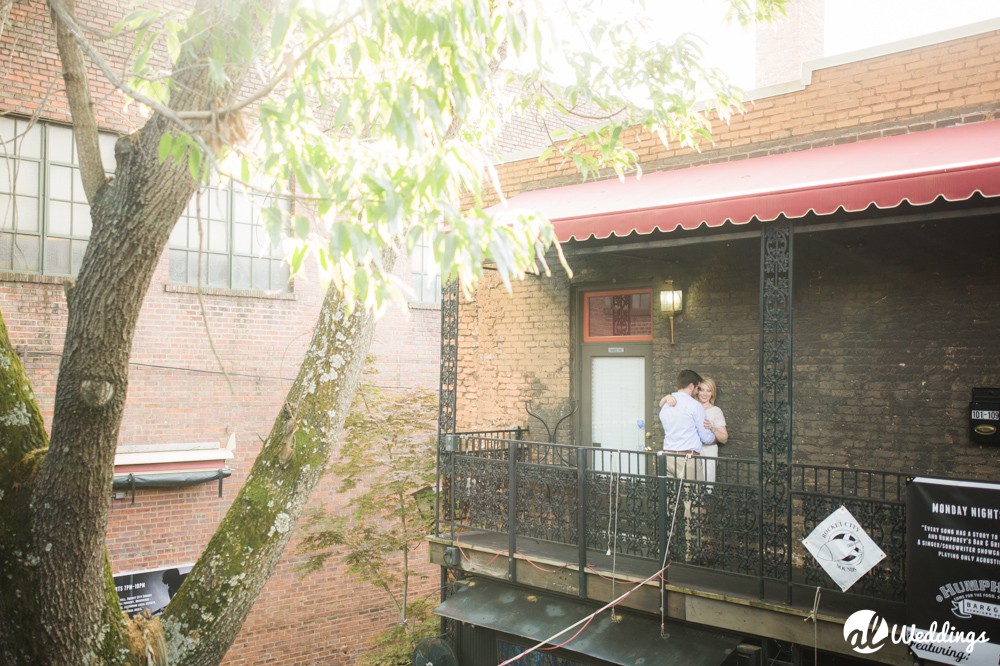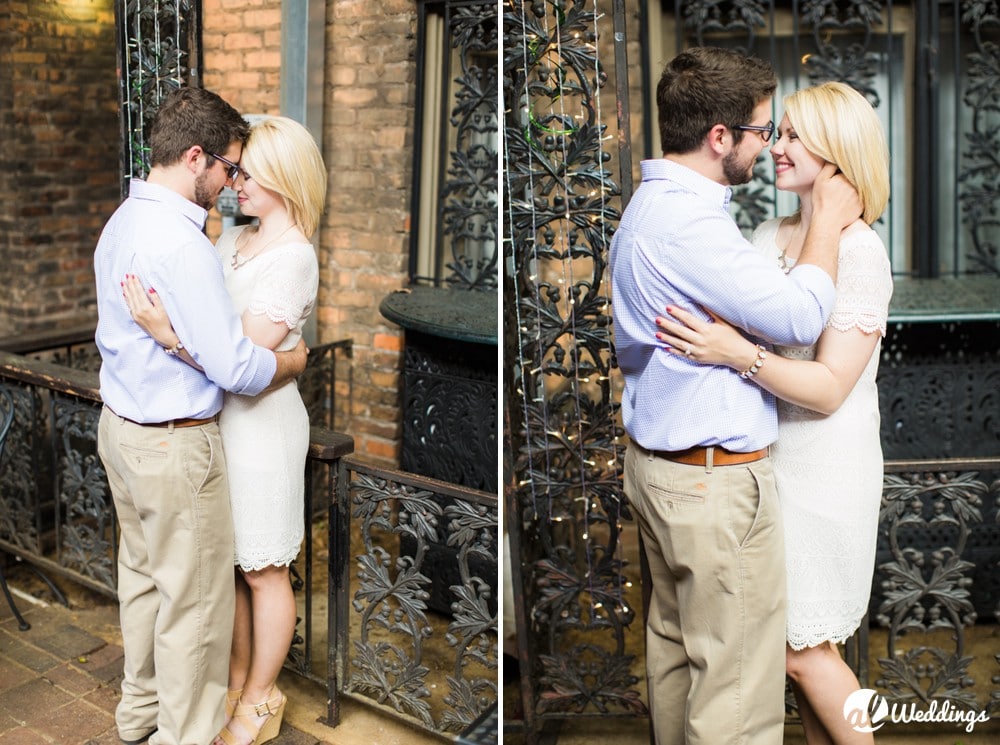 This is the exact spot they first met^