John & Amanda's rainy day engagement session was by far one of the most exciting shoots we have done. Amanda had to specifically ask off for a day for her engagement session. With her working in retail, days off during the holiday are hard to come by this time of year. I worked in retail for 5 years! I feel your pain Amanda.
So the date was set in stone and no time to reschedule, we had 80% chance of rain forecasted for that day. I was so happy to hear that they were up for anything. Sara & I have been dying to do a rainy day engagement session for a while now. Honestly, these type of photos, no one else will have.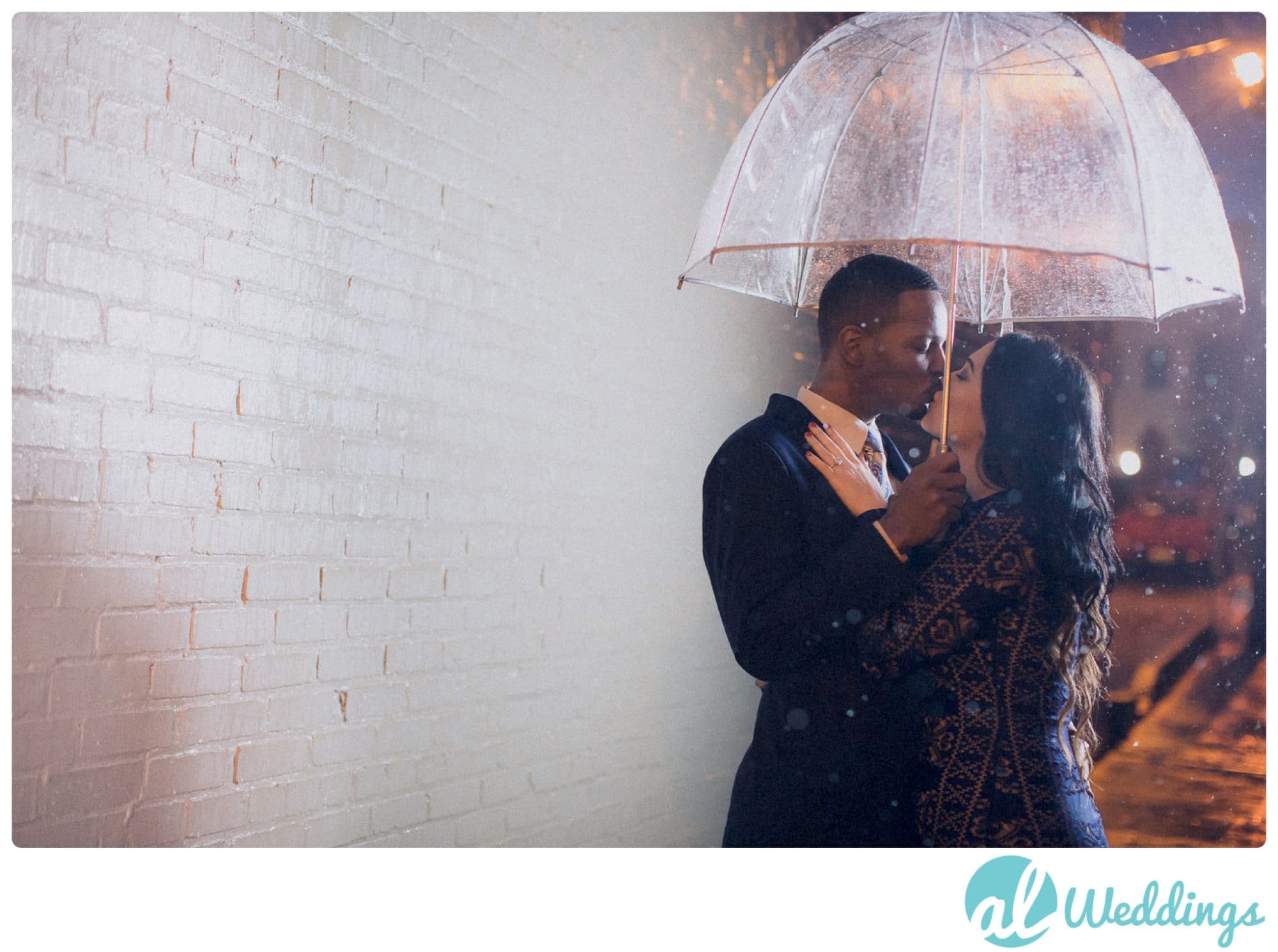 Since it was pouring rain all day, we made plans to stay as dry as possible and stick mostly with indoor locations. We started out at their home in the Highlands area in Birmingham, Alabama. I loved their home. It fit their style so well. While shooting at their home we treated it as a lifestyle session. We let them relax and just do their own thing. (By the way. The Hookah smelled great)
One of the big things Amanda and John wanted to incorporate was music. They met in a recording studio so this was something that meant a lot to their relationship. With the lack of cool recording studio in Alabama I came up with the idea of Charlemagne Records. This is one cool place! Tons of old records and some really cool people just hanging out. John & Amanda fit right in there.
From there we needed to warm up a little and headed to O'henry's Coffees. We took this time to hang out and just let John & Amanda "do their thing" and let Sara spend some time working on her infamous ring shots. I walked around the corner to see if there want anything around here where we could take a few shots before heading to our final location.
After we got them all warm, we decided that would couldn't have them TOO warm =). So we headed to the final location of the night. We left the umbrella in the car and had them get soaking wet. These two are troopers. It was cold and rainy but they were all for getting wet and playing in the rain.
All-in-all this rainy day could not have turned out any better! Heck I don't think a sunny day could have topped this. This session is by far one of my favorites.
Would you guys have played in the rain when its 50 degrees outside?