Let me first say … Miss Kasyn & I go way back … Like before she was born, way back.  As this little girl is nearing her 3rd birthday, I was ecstatic that her mother and dear friend of mine, Kayla, asked me to do her Christmas photos.  I couldn't be happier! I always enjoy hanging out with them regardless of the day so I knew that day would be no different.
Kayla & Patrick are goofballs and I would expect no different from their beautiful daughter.  Kasyn was constantly making funny faces, expressing how much fun she was having. At times it seemed like Kasyn did not even know we were there; or maybe she just didn't care.  She was in her own little world …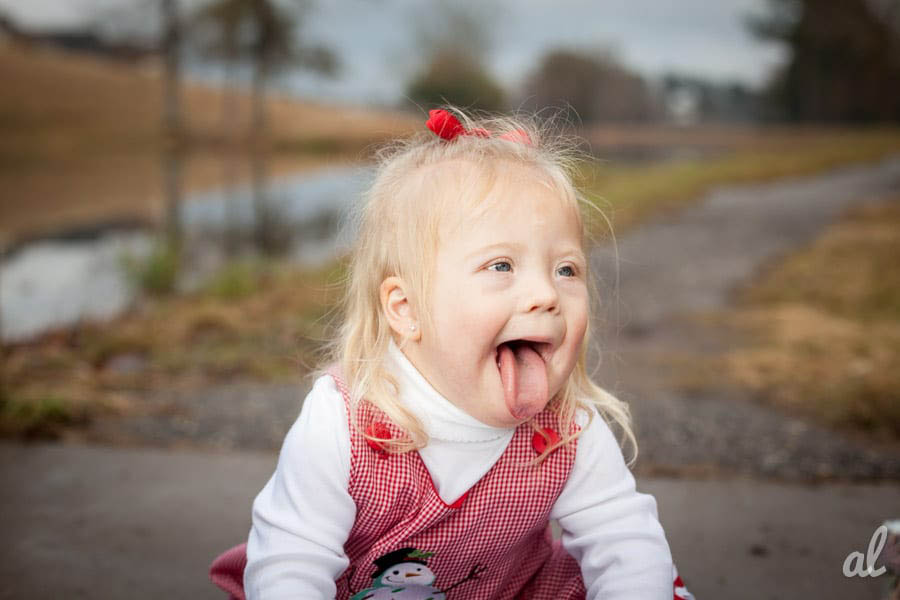 From the moments of her trying to pry the boxes open to her stuffing the boxes with leaves and then dancing to her favorite songs with Daddy's phone she was having a blast as were we.  I could not have asked for a better little girl to capture moments of. Although I'm a little biased I love Kasyn and I was well aware of her spunky personality, but if possible I love her even more and am very thankful for the opportunity her parents gave me to photograph her and all her personality.