Hello, lovelies!
We are so excited to be teaching a little bit about your wedding film! There are so many things that go into making your wedding video one of a kind; however, we have found two items that can make such a huge difference in your wedding film. When we are choosing locations and scenery that will make your video perfect we keep natural lighting and audio in mind. These two things combined can enhance the final product and capture memories in a perfect, unforgettable way.
So let's talk about lighting first. Regardless of the time of year, you are getting married, you will have parts of the day with sunlight, also called natural light. We will try to use the sunlight as our main light source as much as possible throughout the wedding day. We have found there is just no substitute for natural light! This includes even those cloudy or rainy days. Although you may find a little sadness because the sun isn't shining as bright it actually makes the lighting even more gorgeous! This is because the clouds will cast a beautiful even light across the couple creating a gorgeous even skin tone with minimal harsh lighting! You will be looking and feeling FABULOUS!
We love for you to keep in mind that when you are looking for a spot to get your hair and makeup done, it is always best to be facing a window if possible. This will create the most optimal lighting while you are indoors, but still giving us that beautiful natural light. If that's not possible, no worries, we got you covered! We will simply bring you to a window once your hair and makeup is complete and we will get some shots of you getting your makeup touched up. However, we have found the more time we have for you in gorgeous light the better!
We are so excited to share a perfect example of what we are trying to accomplish when shooting inside! Here our beautiful bride is facing away from the window towards the mirrors in the room. The stylist found it ideal for the bride to be facing the mirrors; however, we really thought it was ideal for us for her to be facing the window. So when her stylist was finished, we simply asked if we could take her to the next room that was FULL of windows and was flooded with gorgeous natural light. She said, "of course!" and we picked up her chair and took it to the next room and had her face the window.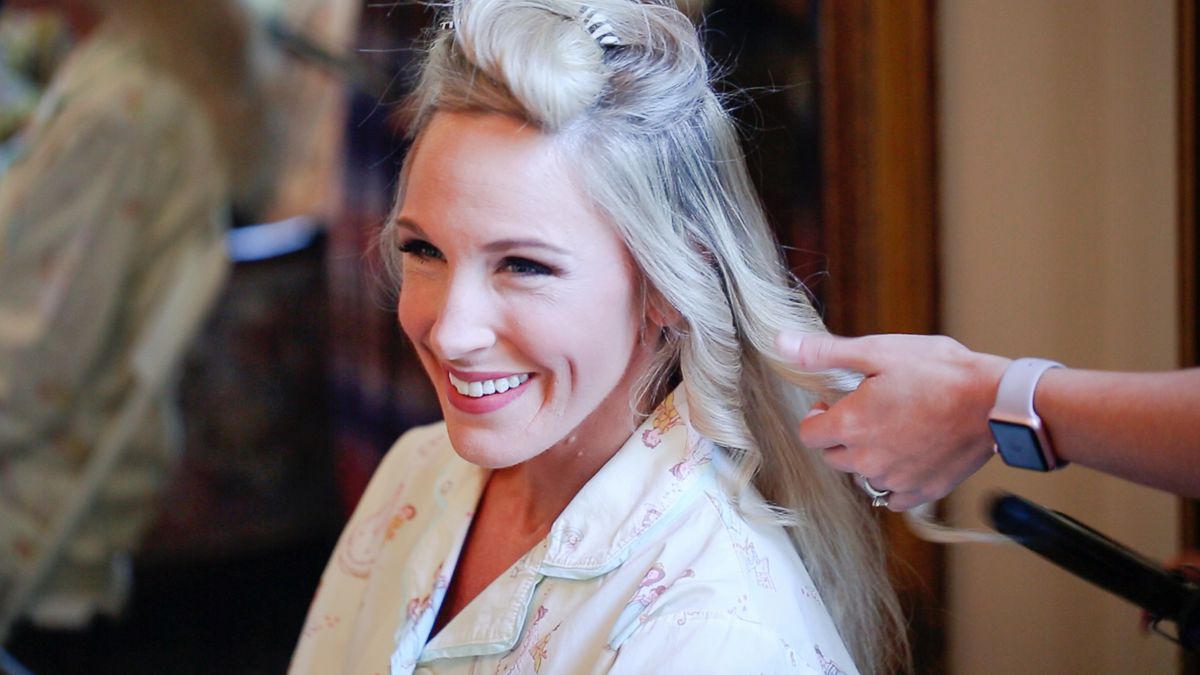 Now, here she is facing the window and our most ideal light source. I think it's amazing the difference you can see and how this natural light highlights her beauty and makes her eyes really pop! Gorgeous! Gorgeous! Gorgeous! How could you possibly say no to this huge comparison!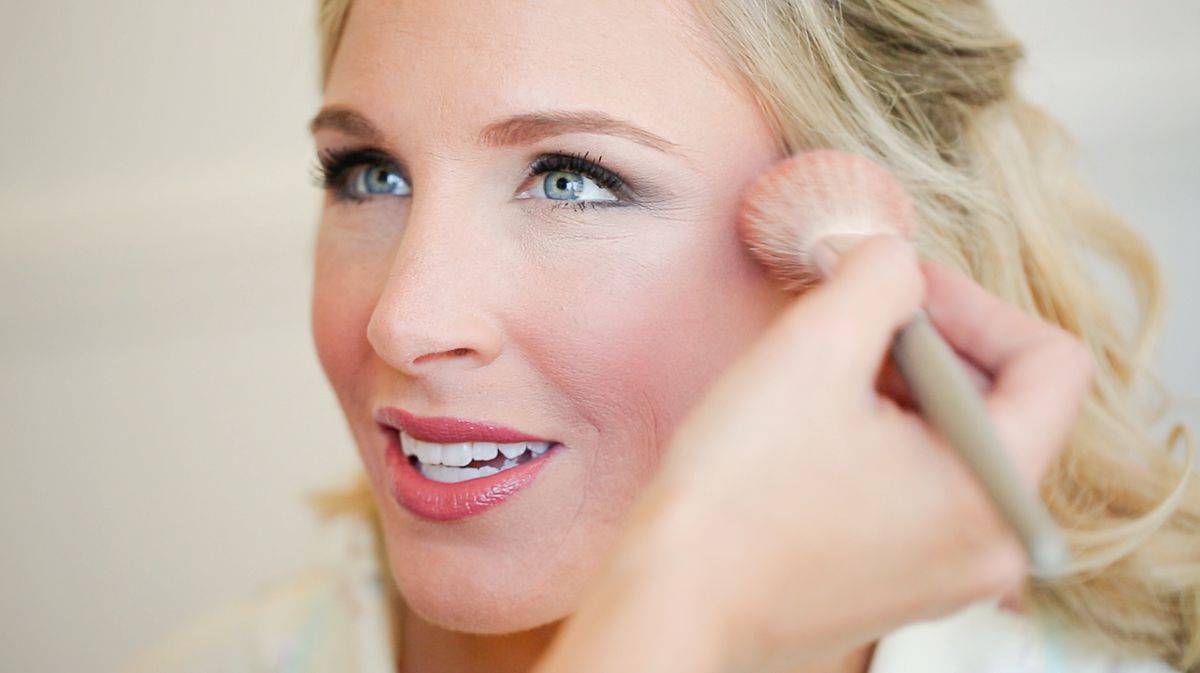 For wedding highlight films, audio from your big day is crucial. As cinematographers, we are there to capture not just video from your day, but also audio as everything unfolds. Here's what we are referring to when we say audio:
Your officiant speaking during your ceremony
Your vows; PRO TIP: Writing your own personal vows is a beautiful touch!
Your "first look"
Letters you will both read from each other before your first look or ceremony
Toasts or speeches at the reception
There will be times throughout the day we will ask if we can clip a small microphone on the groom's shirt so we can capture audio without being too close. Don't worry, this microphone is not going to be blasted through a speaker for all to hear, it will simply capture your voices and send it to a device that will save that audio for us to use later as we edit your highlight film.
We always strongly encourage our couples to write letters to each other to read on their wedding day. Not only is this an invaluable source of content, it will also be a token from the day that you will cherish always. This day only happens once, so why not fill it with moments to exchange heartfelt words with each other? It would be so beautiful to be able to not only look back on the memories of your day, but to also have some personal words that you would be able to remember from your wedding day.
One of our favorite things about creating highlight films is story telling. We believe capturing the entire story of you two on your wedding day is one of the most cherished memories you can have! We feel writing your own vows is a simple and easy way to help us capture your story! So although it's another item on the list it will definitely not go unnoticed and you two will be so happy you did! There is nothing more compelling than hearing those unique vows overlaid with clips from your wedding day!
So any way you can take the chance to tell your story, do it! You will be so glad you did later as you watch your video for years to come!
Here is an excellent example of captivating audio for a couple who chose to exchange letters. I challenge you not to shed a few tears watching it. Their words drive the highlight and tell their story in such a special way!
We hope this has been helpful for our future and current couples! We will have more info to come on lighting and audio in the future, so be on the lookout! As always, feel free to ask us if you have any questions!!