A little over a year ago we first met Tyler when she came over to our house with one of our friends, to watch an episode of True Blood. Sara and I have hung out with her several times with our group of friends but we never really got to know her too well.
A little over a month ago Tyler contacted us to do engagement pictures of her and her new fiancé, Luke who is a ginger, like me. I was ecstatic that they choose us to do their pictures and couldn't wait until the day of their session.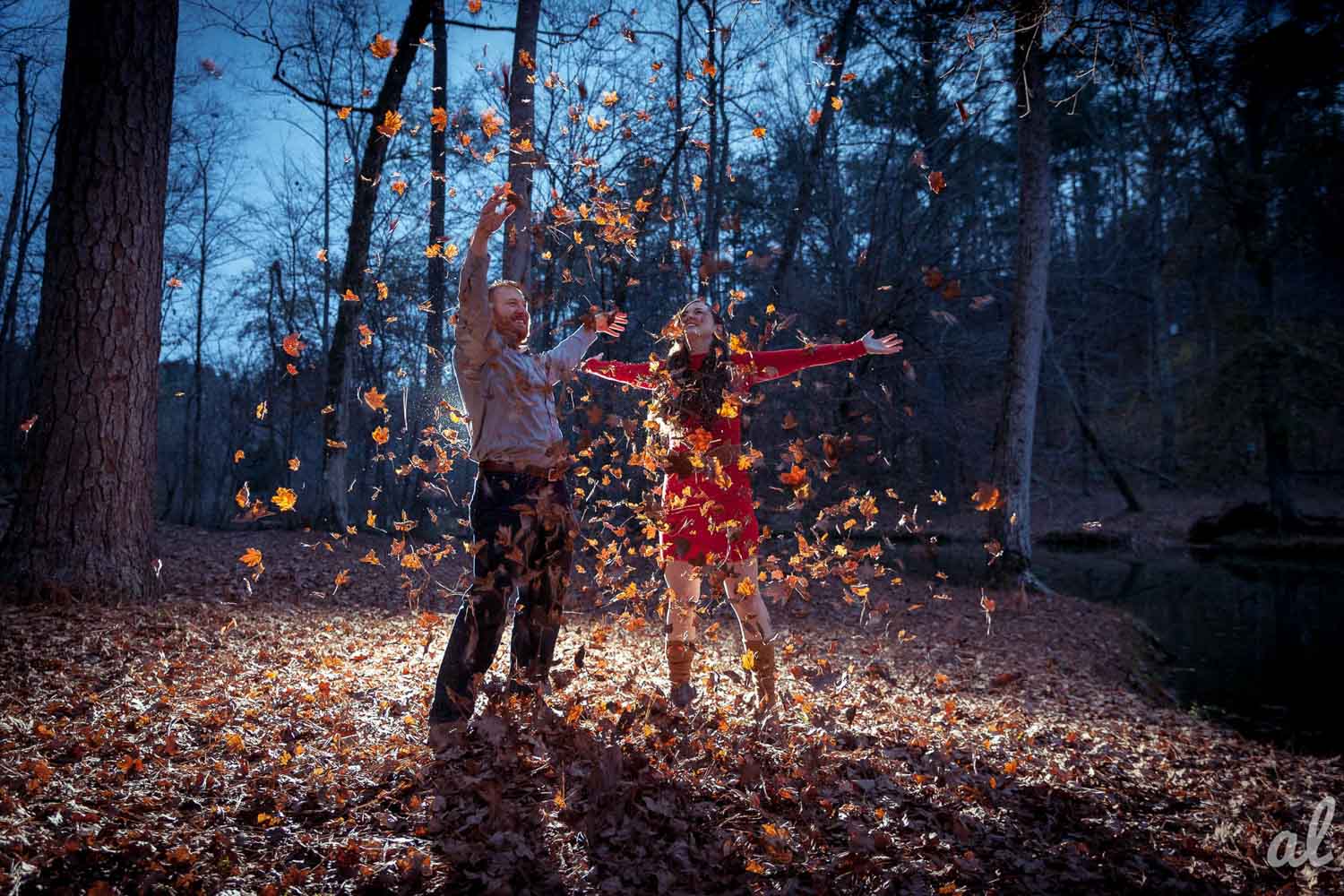 Sara and I love to find locations we have never shot at before. We try to change our locations frequently. For some reason, one place we have never shot at was Tannehill State Park. Even though we live maybe 15 miles from there. Since it has been years since my last visit to Tannehill, I didn't know the many locations to shoot at. But when we got there I realized that there were almost too many spots I would like to take pictures at. I found parts of Tannehill that I didn't even know where there. So it was just as much an adventure for me as it was for Tyler and Luke, who have never even heard of Tannehill. I thought it was odd that they hadn't at least heard of this place, so I picked on them for a little while. That's just my personality!
So let me tell you a little about this couple. Luke, a doctor who just got off of a 36 hour shift at the hospital prior to the session, found Tyler off an internet dating site. I always see the commercials for internet dating but never really knew the way they were described, in the commercial, was really how they worked. I found it really fascinating that a website could match two people that are so perfect for each other. So perfect for each other that only 6 months after their first date, he proposed. I'll be the first to say that the way Luke proposed was AWESOME. I'm not going to go in too much detail but let's just say he put some thought into it.
I'm really glad Sara and I had the chance to get to know this couple. Not only do I love give a couple something that they will look at for the rest of their lives, but I love making new friends. I'm not talking about making friends that are just acquaintances. I'm talking about friends that continue to get to know one another and stay in contact. I'm very excited to see where this couple will go in the future and cant wait for their wedding day.