What started as an inspiration board for a non-traditional bridal shoot morphed into a magical collaboration of local creatives who weren't afraid to explore the unconventional side of the southern bridal market.
The creative direction for this styled shoot began with Kim Hightower of Gypset Beauty Company.
"I wanted to speak to the unique group of brides that typically aren't represented in our bridal market. My goal was to showcase the talent of our community through partnering with fellow creatives who also have a vision for " out of the box" designs; the innovators and tastemakers of our small community, those taking a risk & daring to do something outside of the norm."
Our muse… The stunning Madison Guthrie & current Miss Alabama USA. An absolute doll, & equally beautiful inside & out!
The dresses..who other than local wedding gown designer HEIDI ELNORA, who for 10+ years has wow'd me with her insanely beautiful & original designs. I have thoroughly enjoyed watching her journey & was honored to showcase her designs!!
The jewels… Another talented local & veteran in the jewelry industry stole my heart with his unique approach to upclying vintage finds into wearable, one of a kind pieces of art. Mark Edge. . what a talented soul and genuinely kind fella.
The flowers… Of course, we went with Christy with Cece Designs. She is by far one of the most talented florist in Alabama and she was so eager to help with our vision. Her flowers totally set off the whole scene. It was perfect!
LOCATION: We knew that after we put together all the talent for the day we knew we had to find a location just as AMAZING as all the wonderful vendors. I (Alex L) came up with the idea of the location where Tim Burton filmed the movie Big Fish, Spectre, Alabama. Which is really Millbrook, AL, A small town outside of Montgomery. You can still see all the prop houses! More so than just having a cool story behind the location, we knew we wanted to incorporate some Spanish Moss into the shoot. Uhh I still can't believe how the shoot turned out. It was the best effort from some of Alabama's best vendors.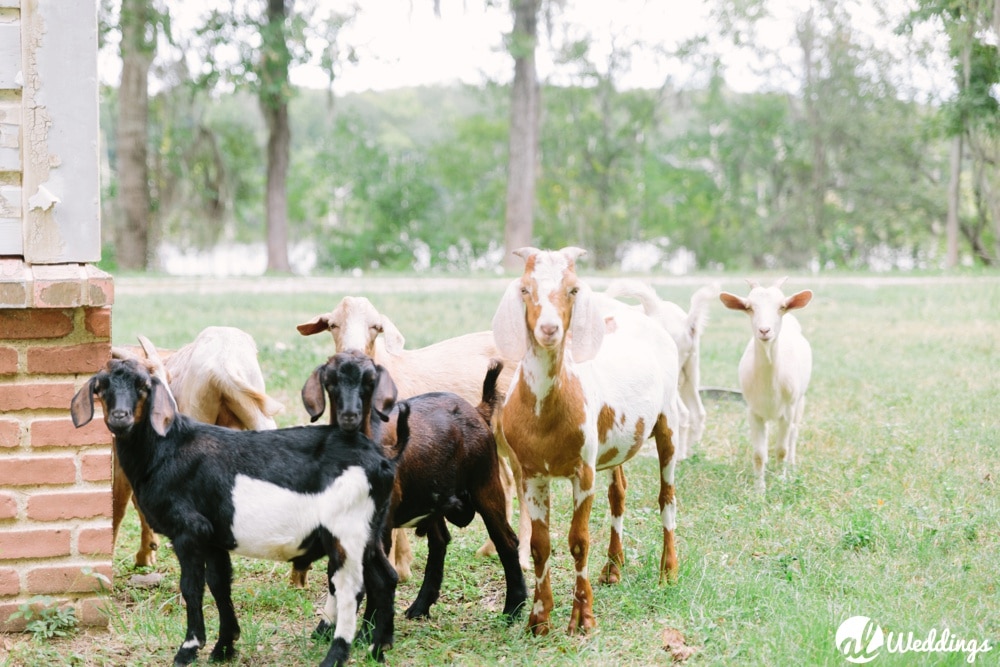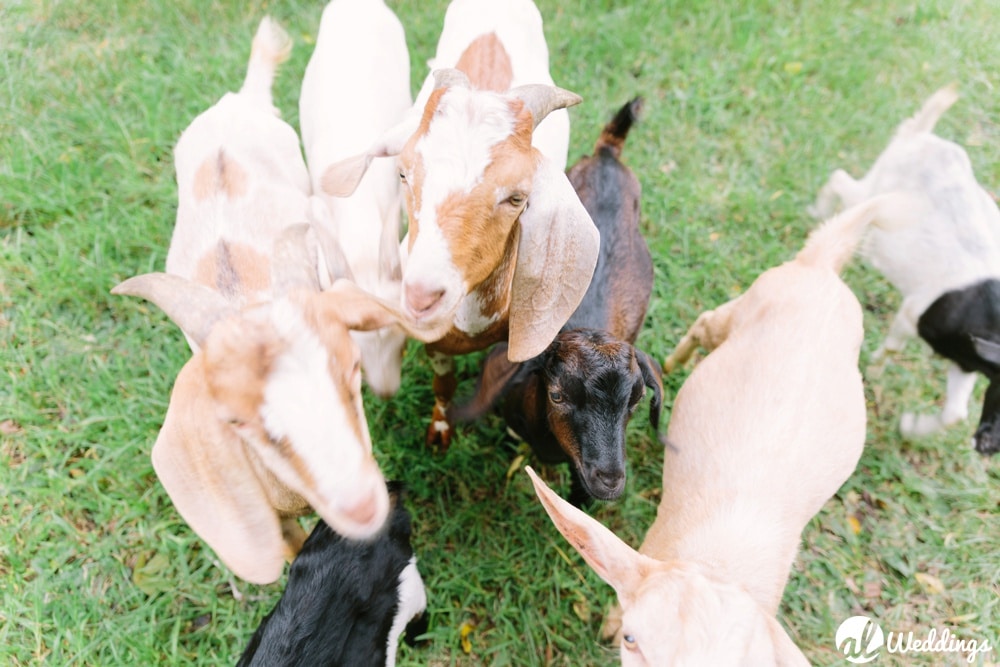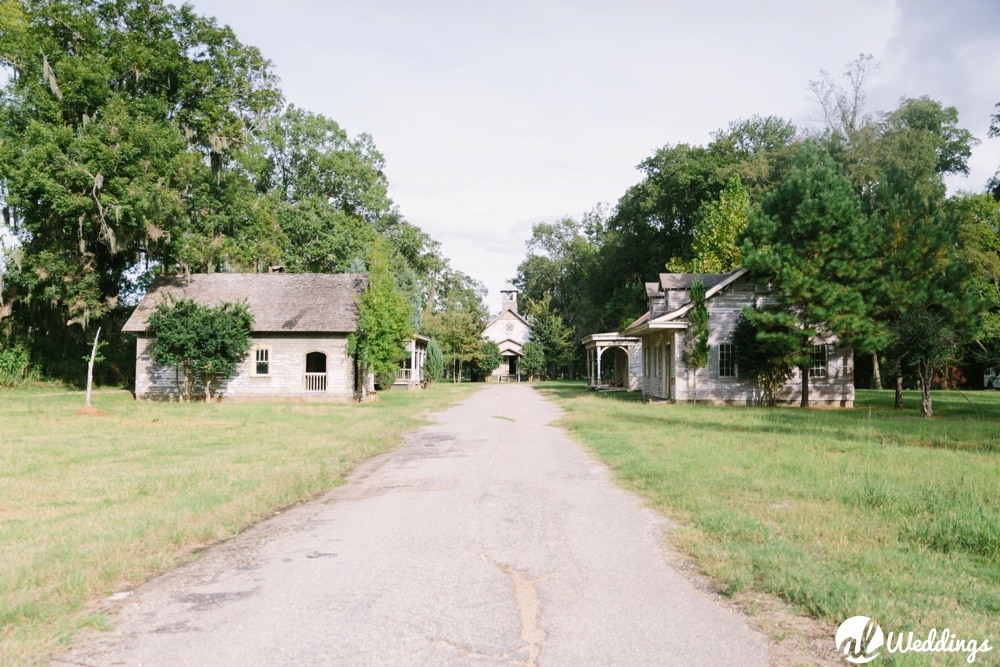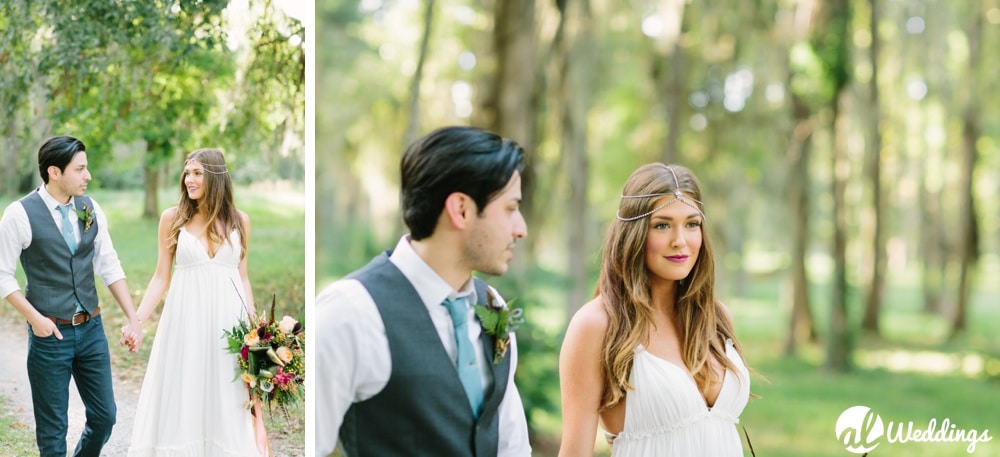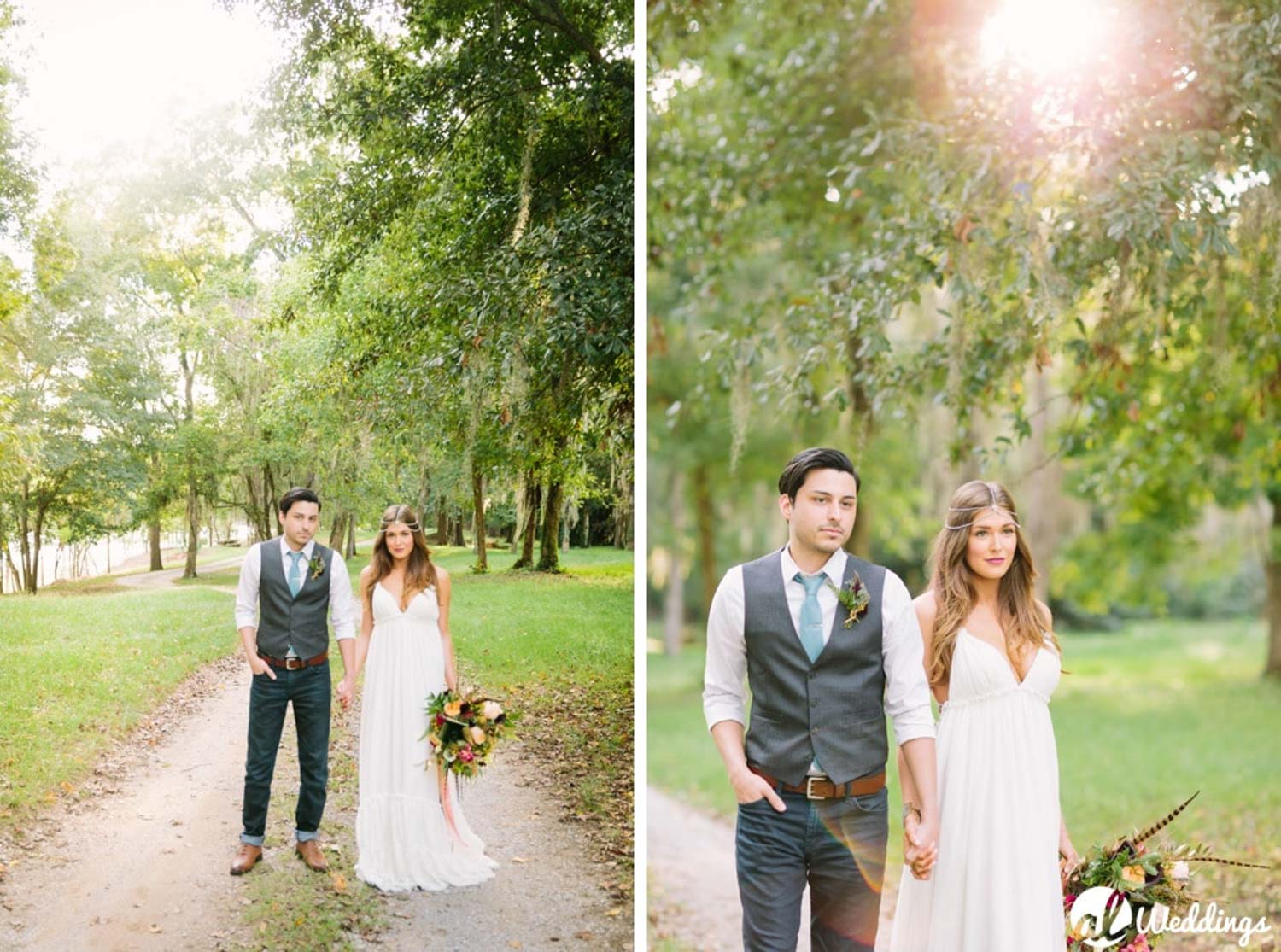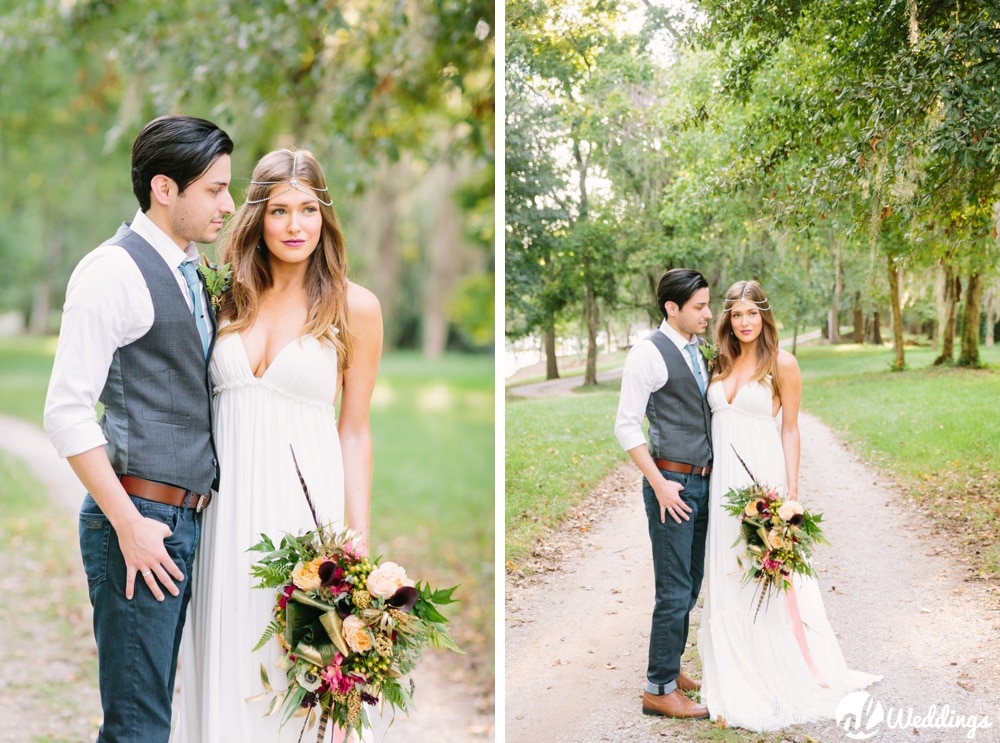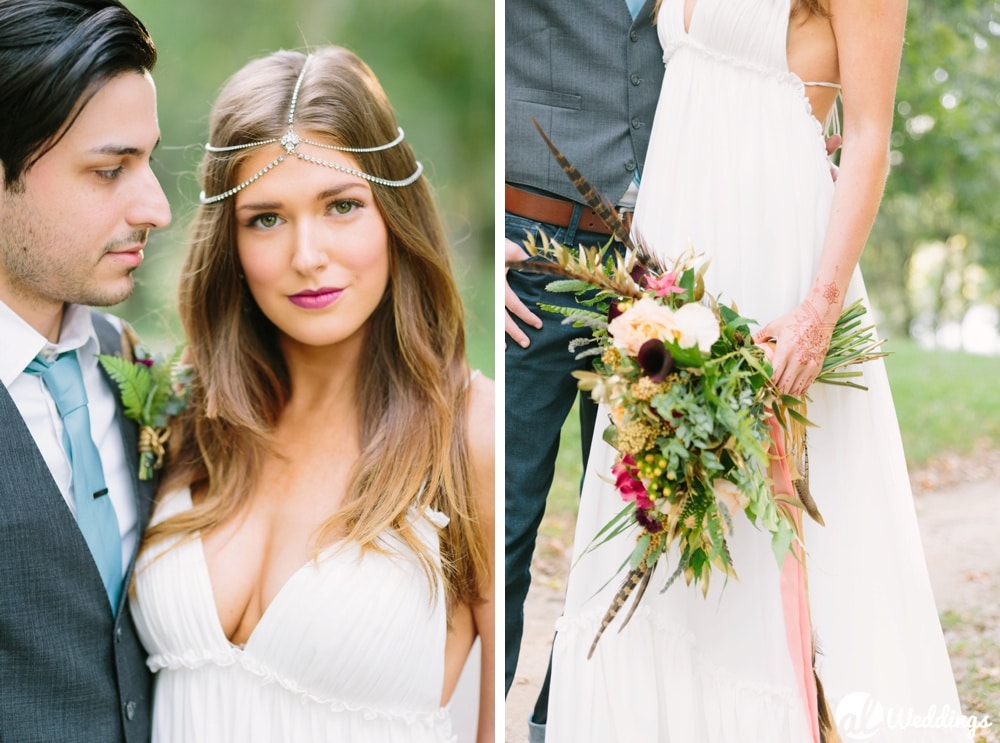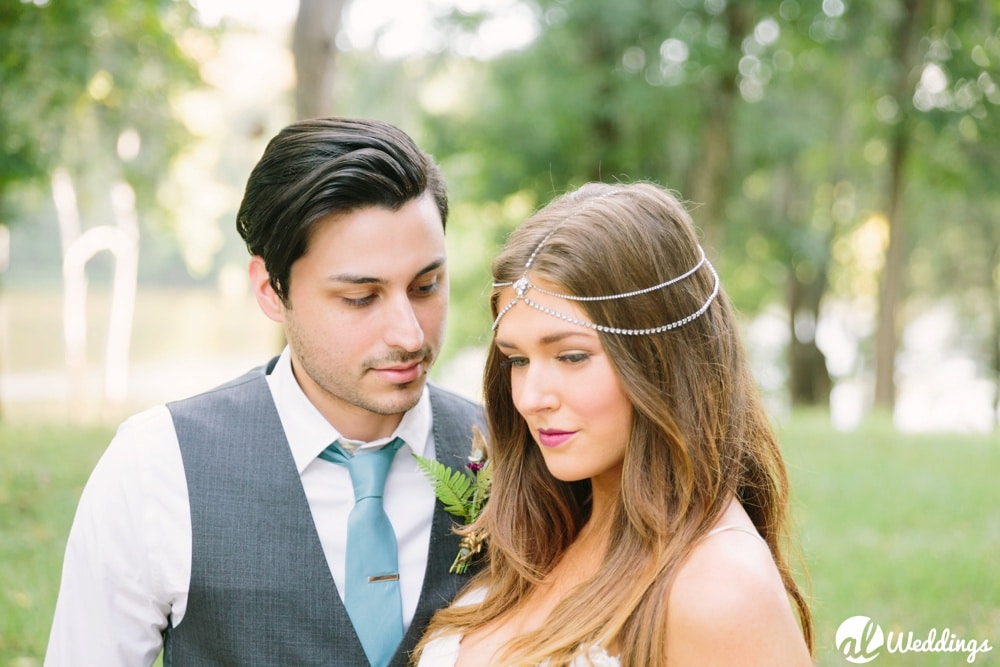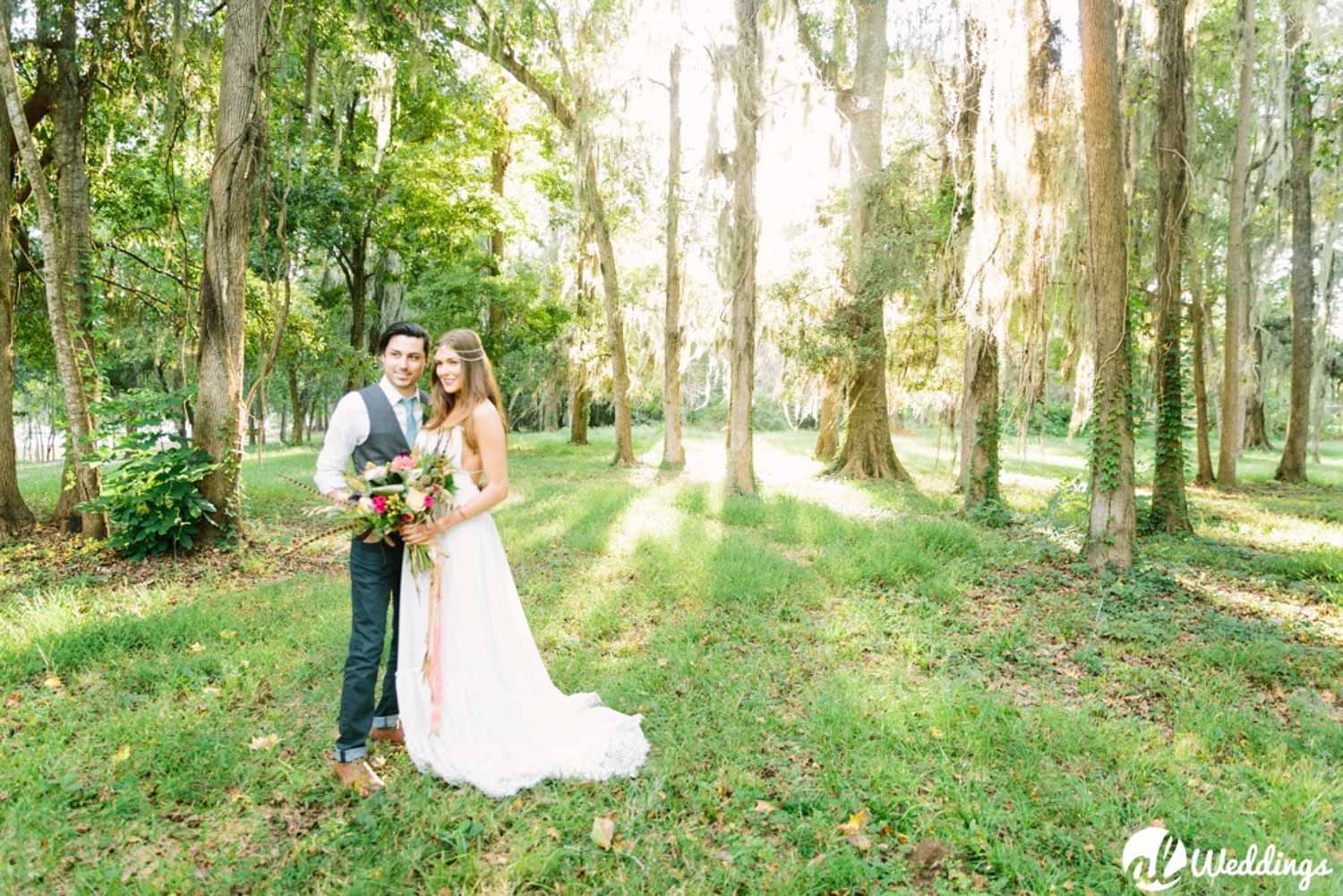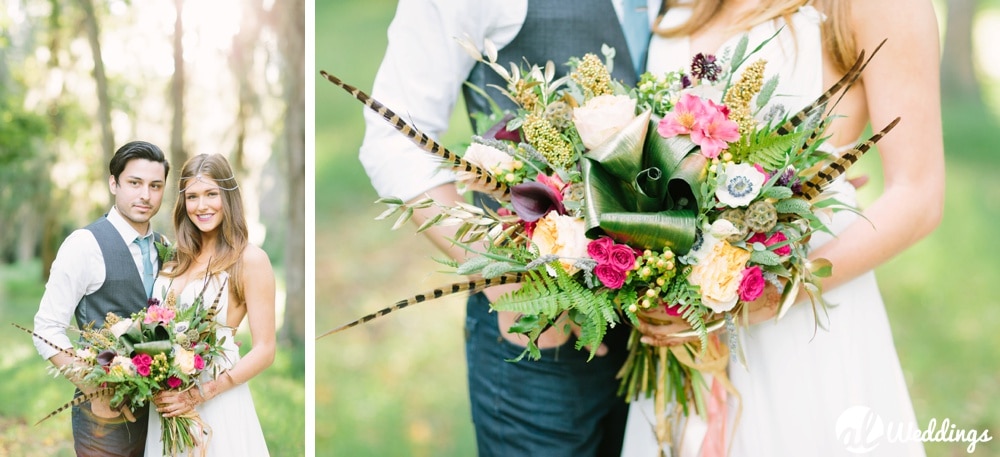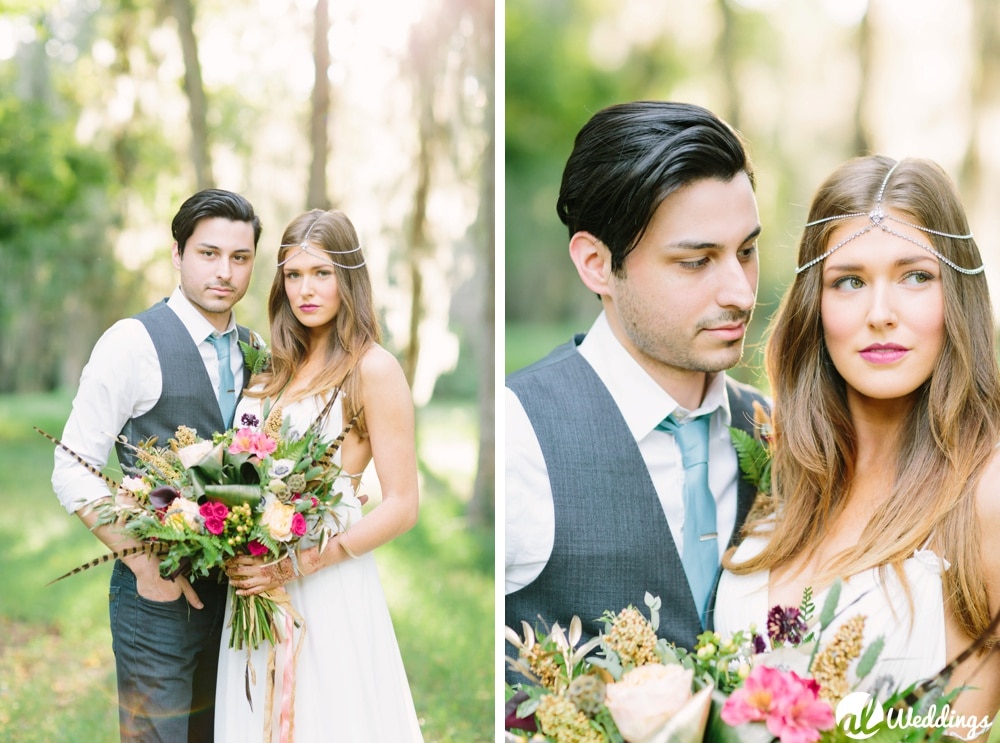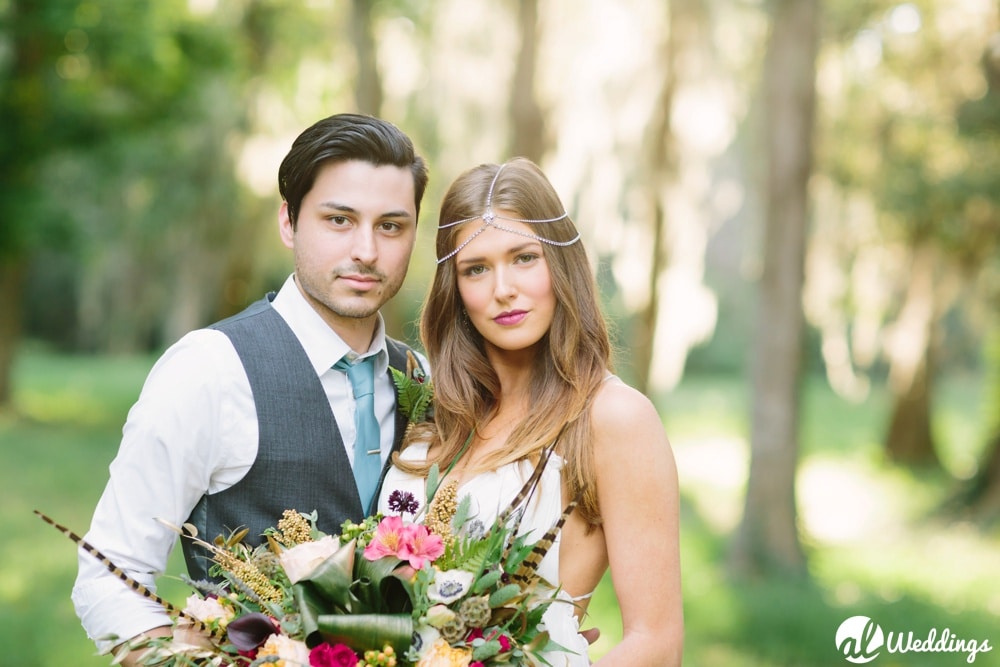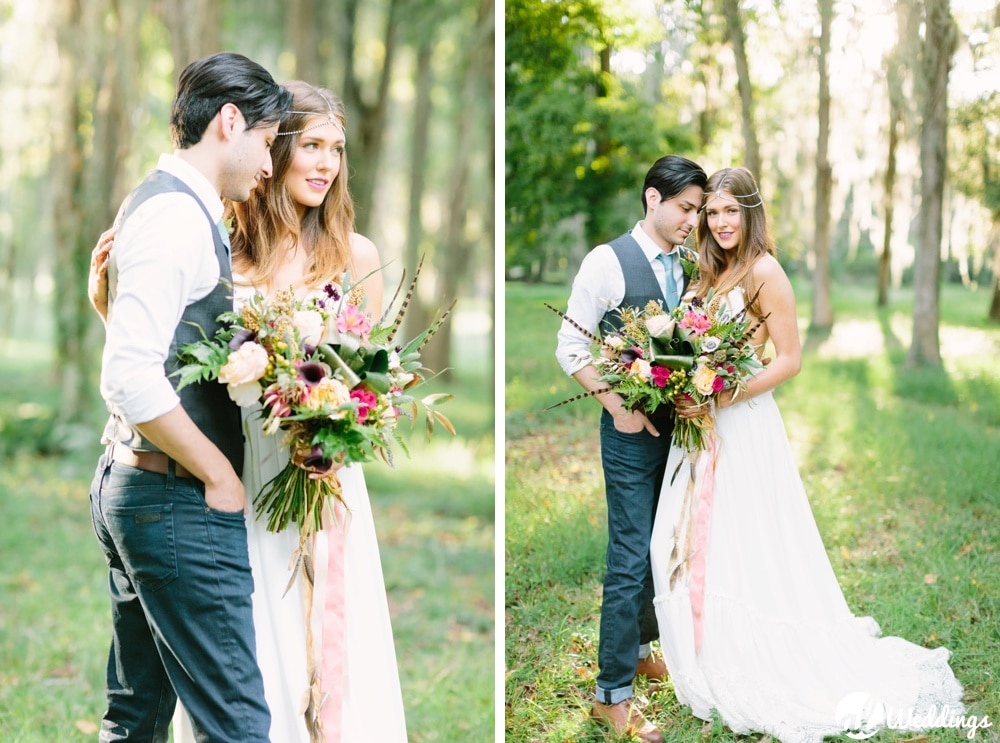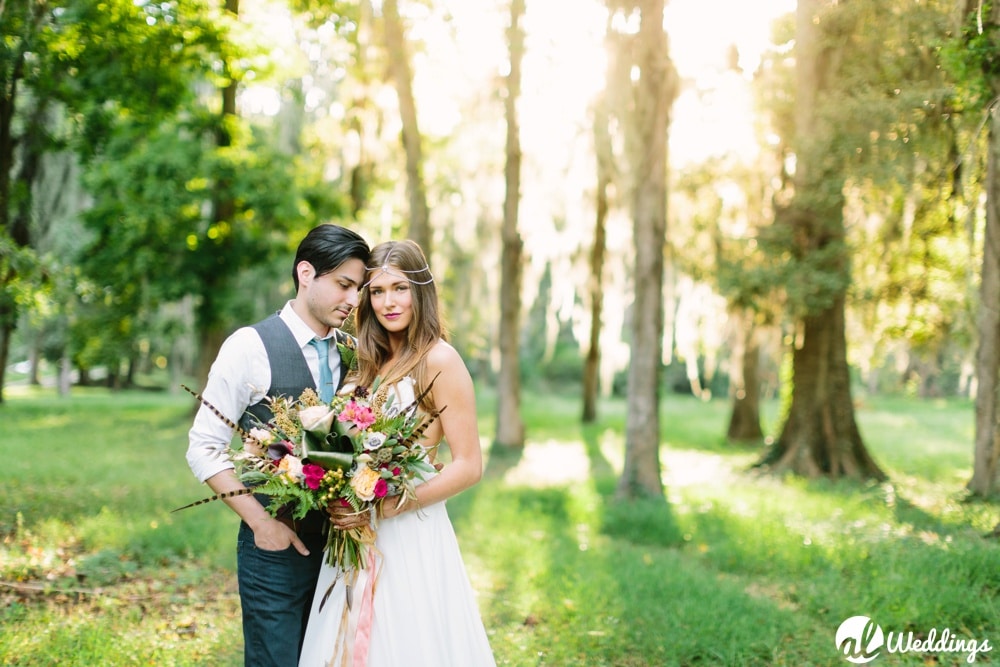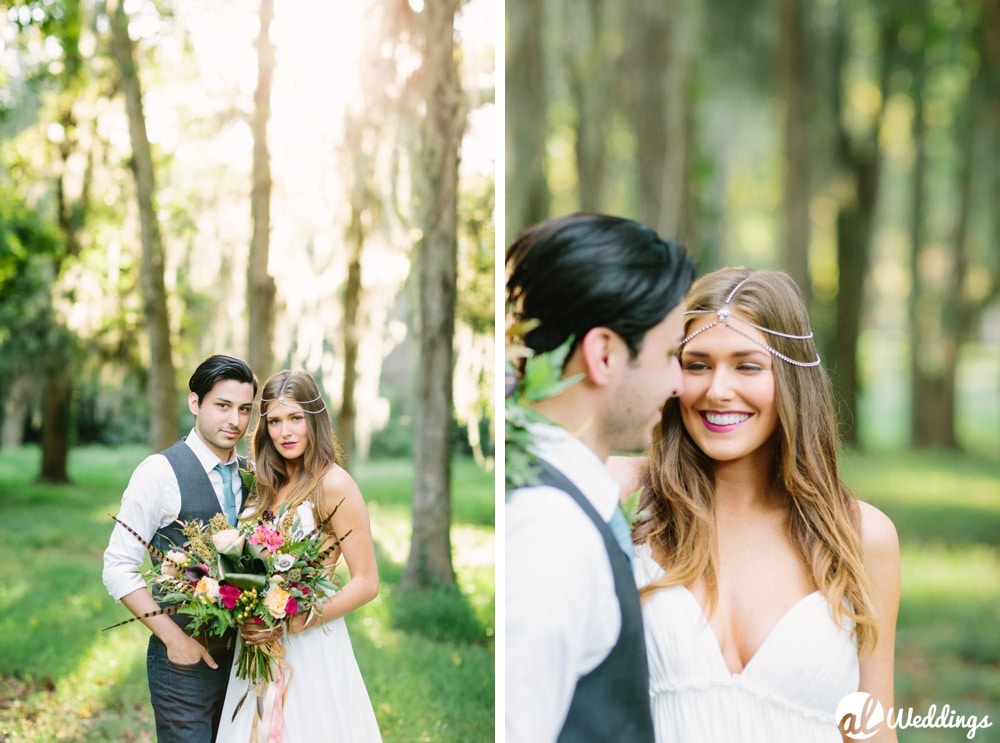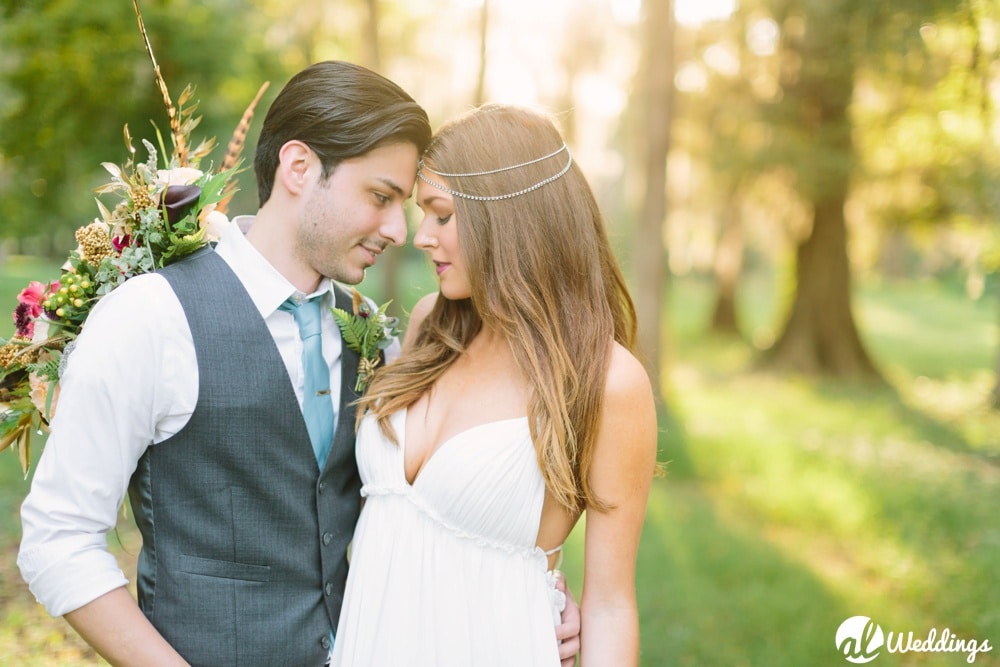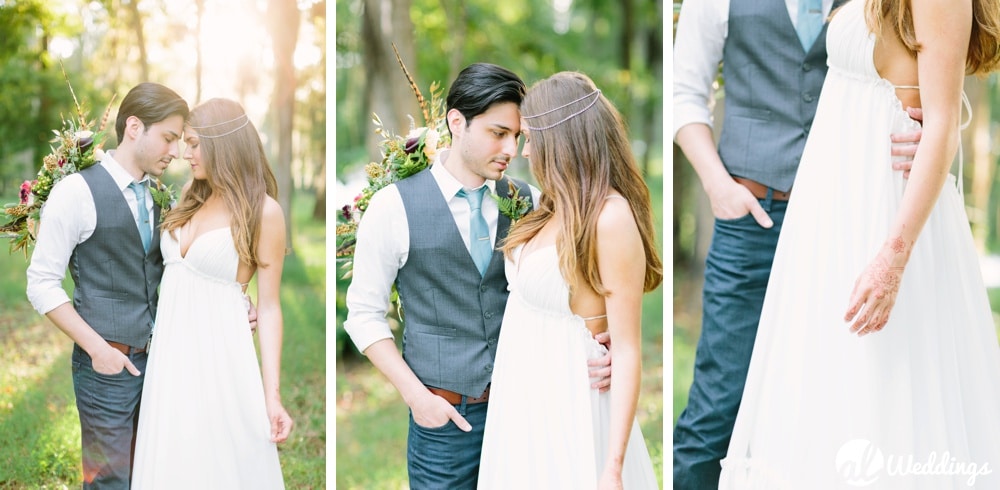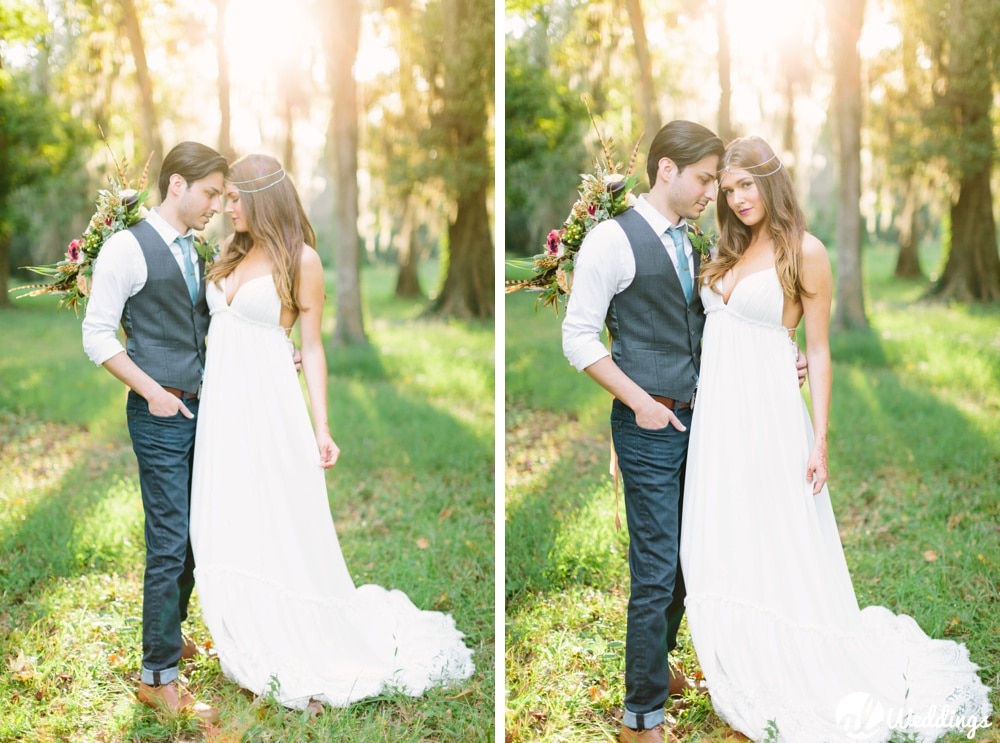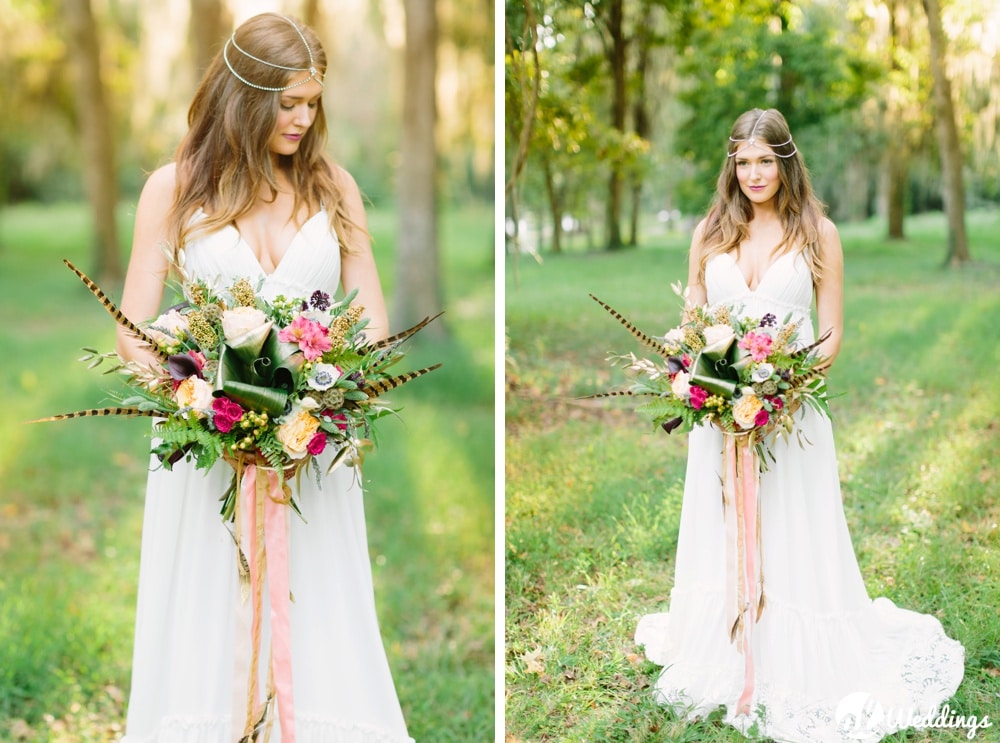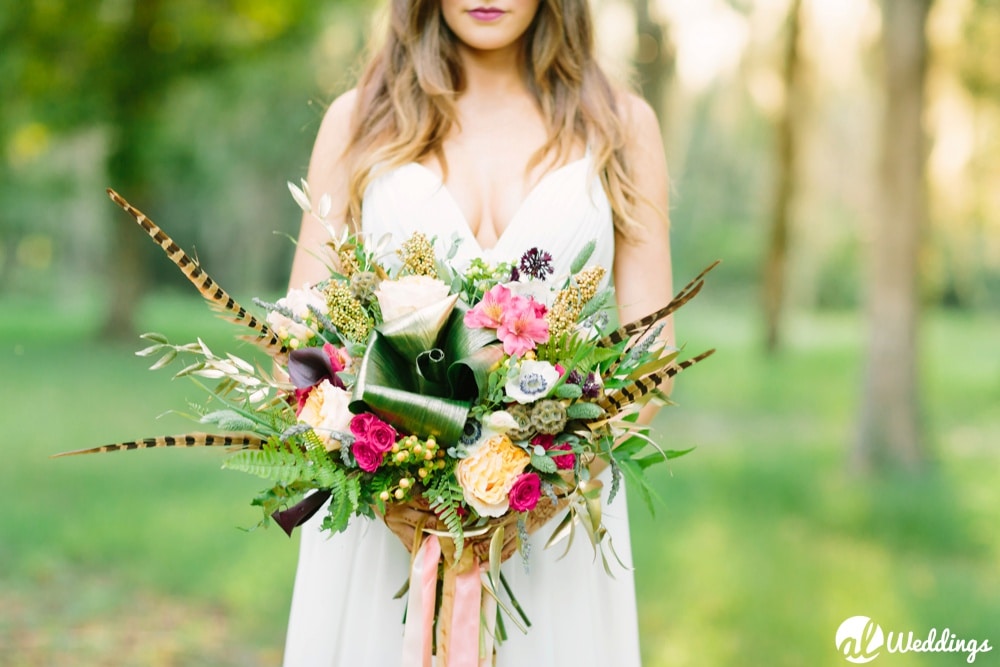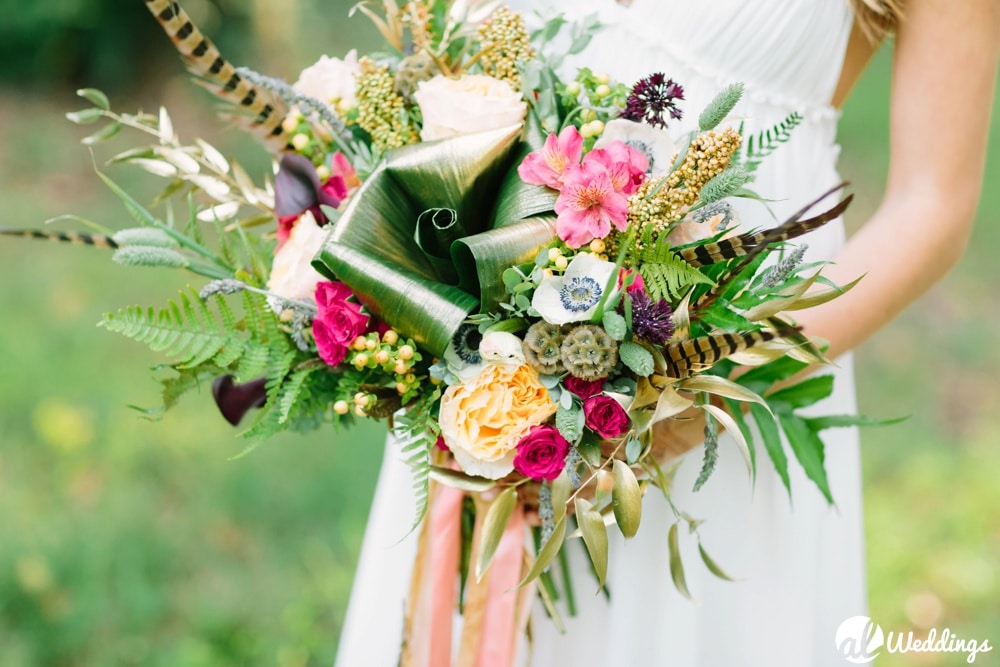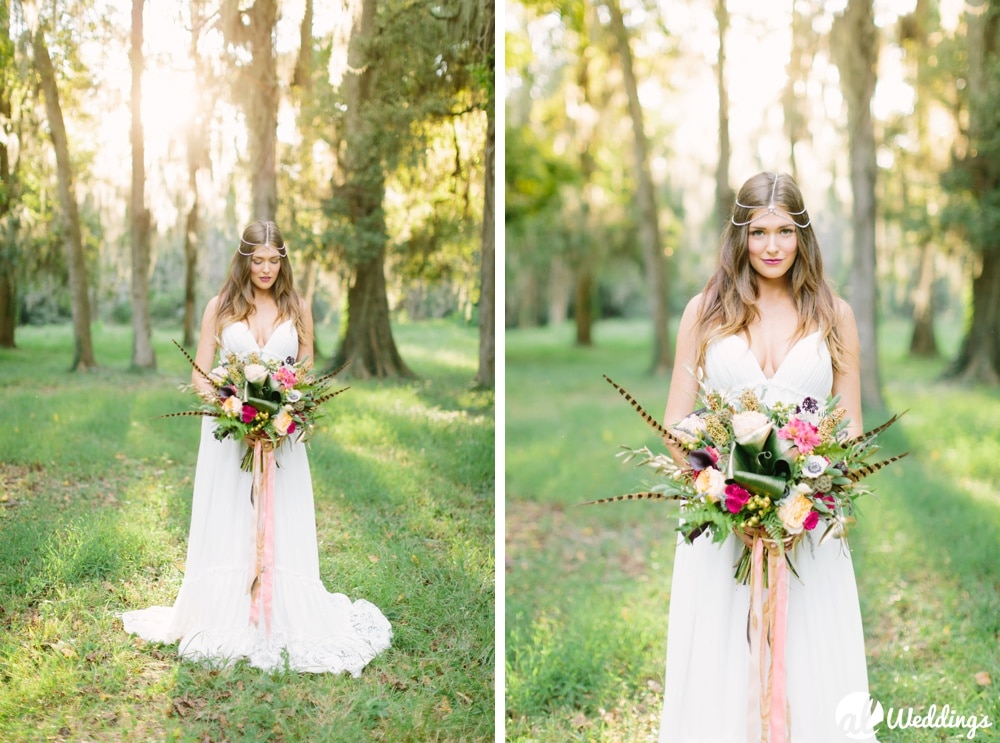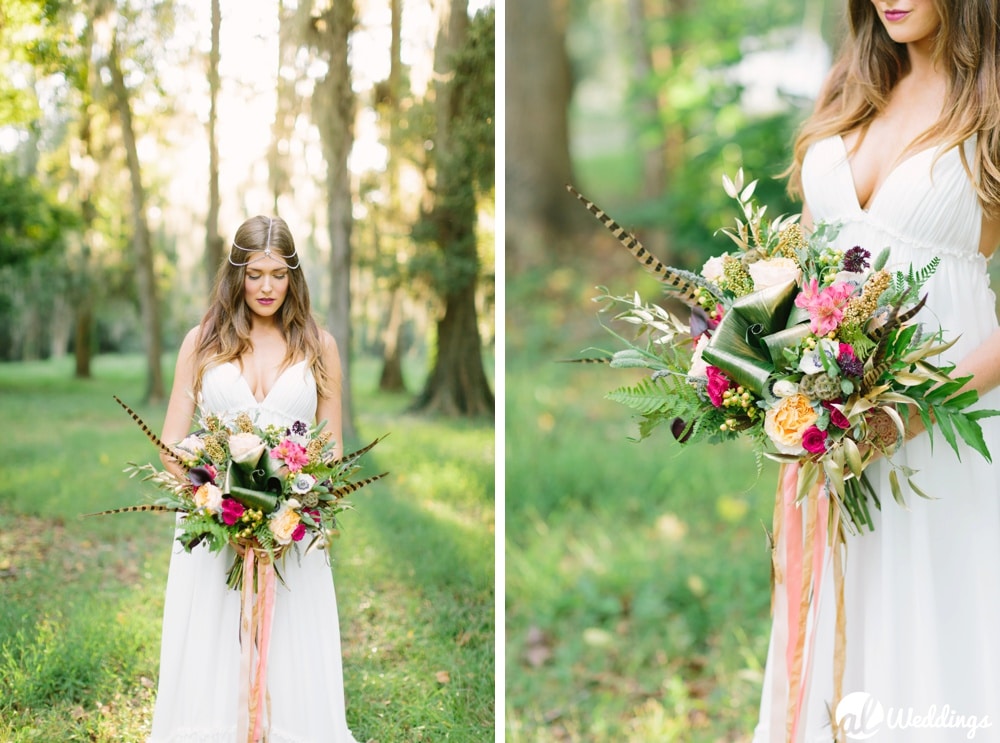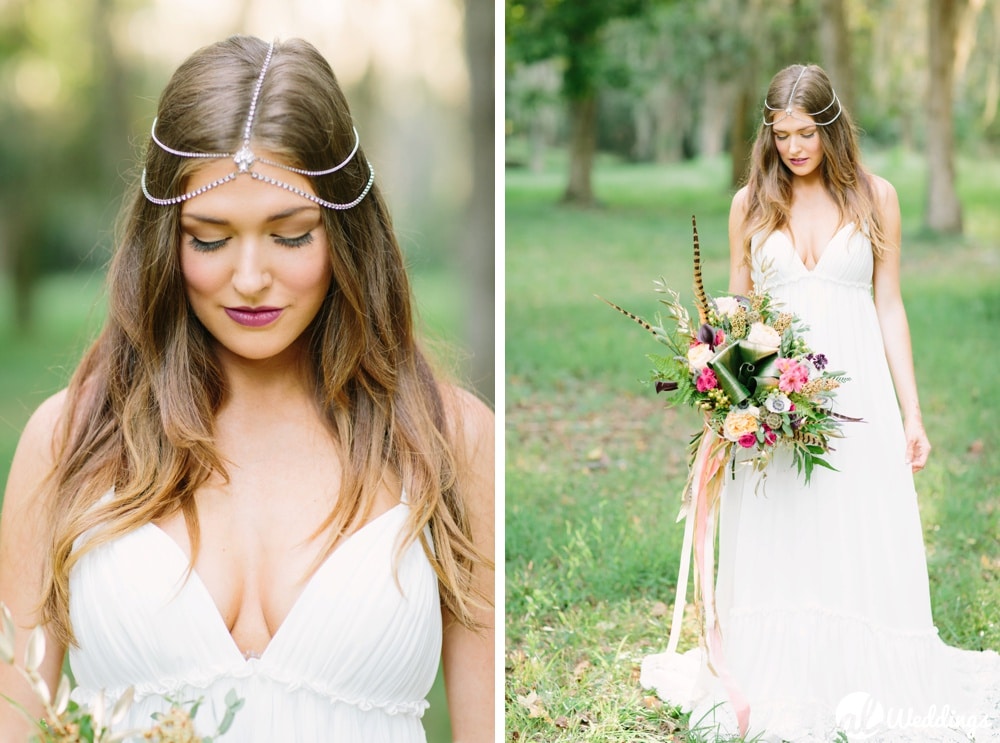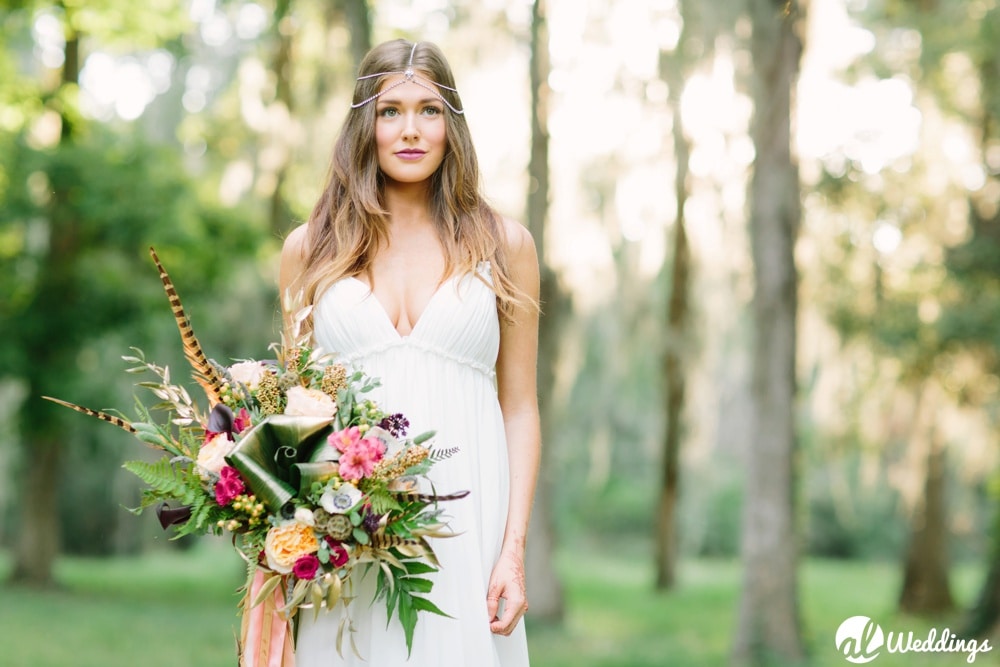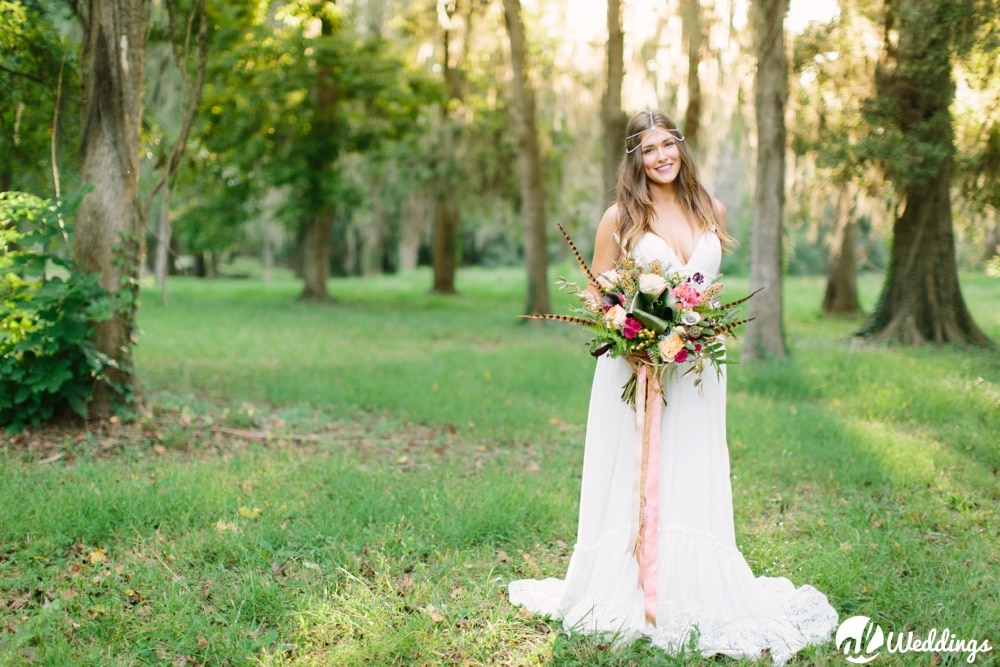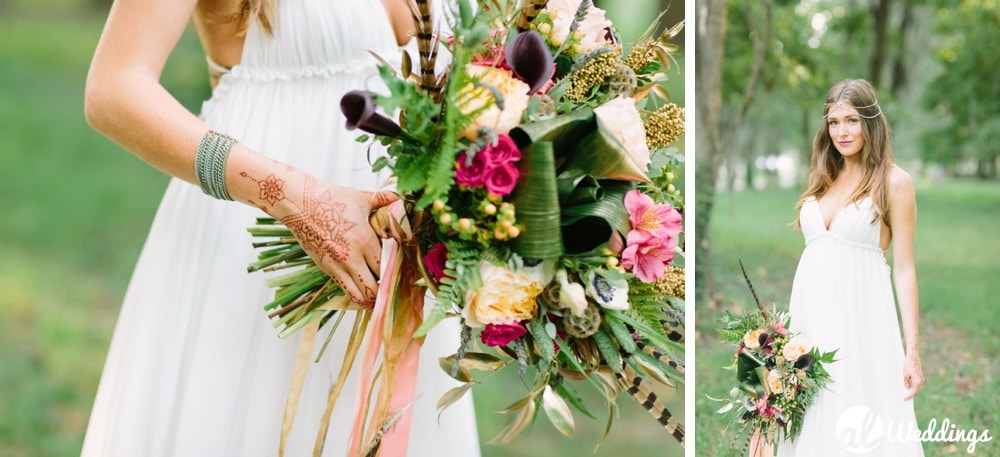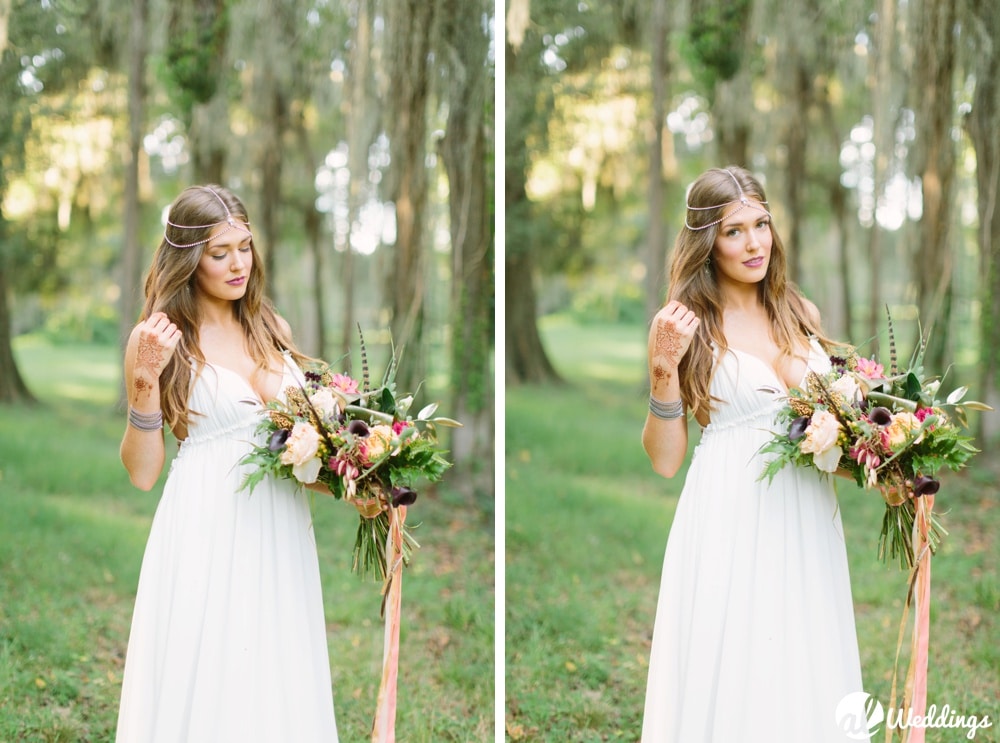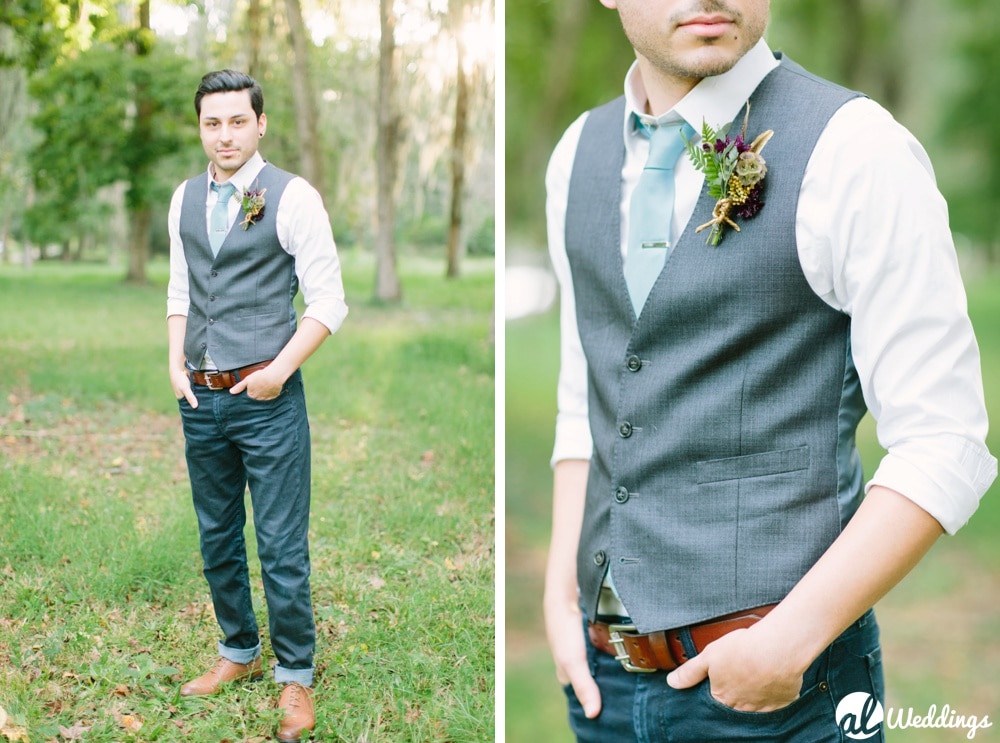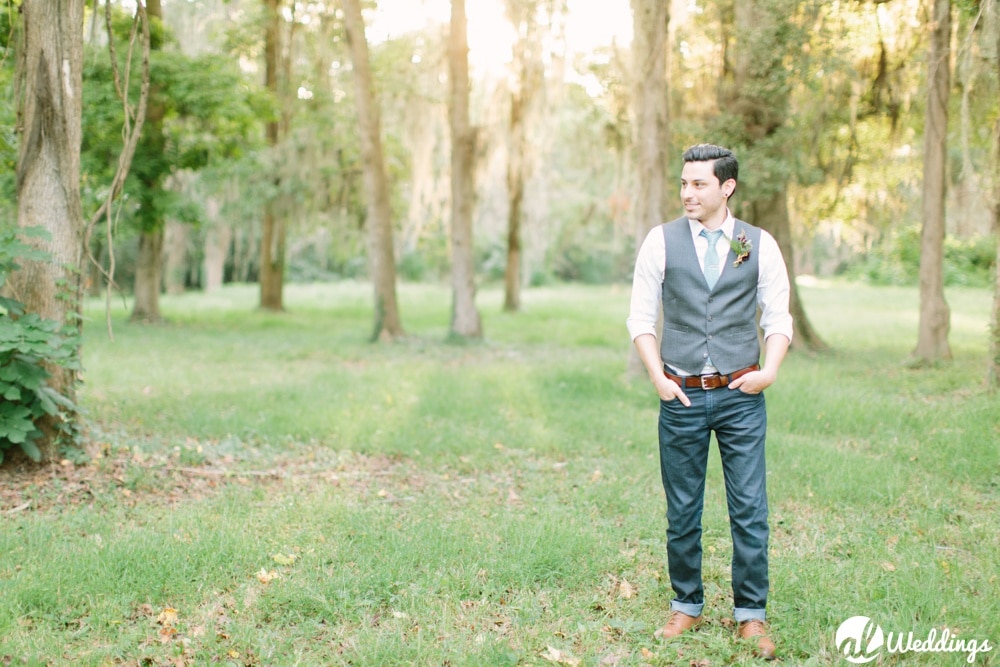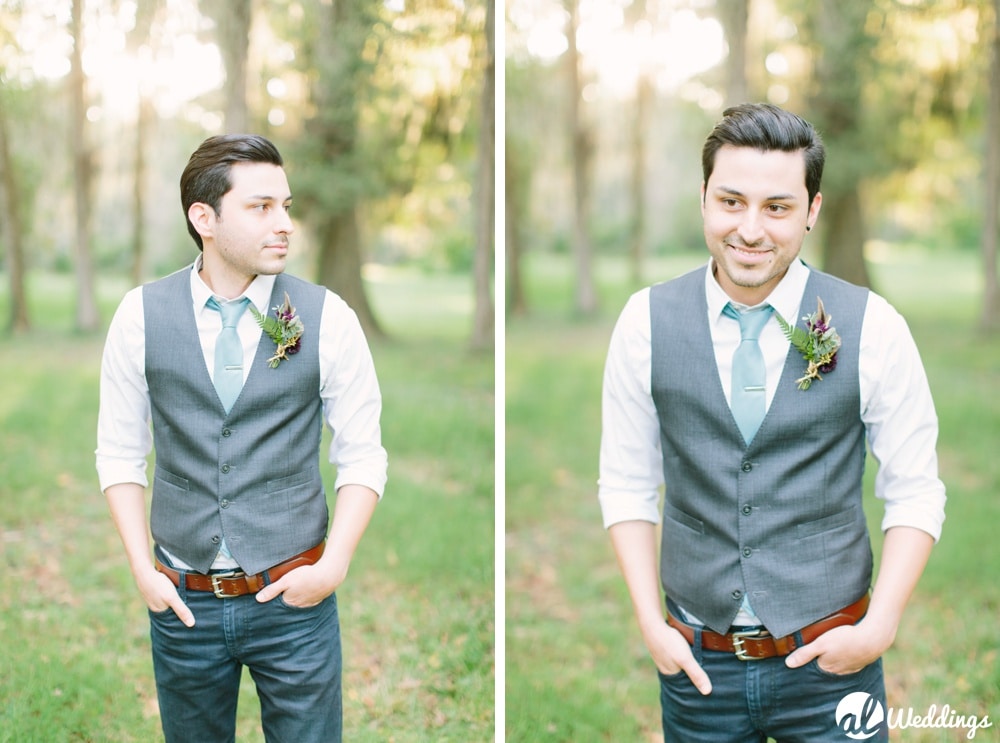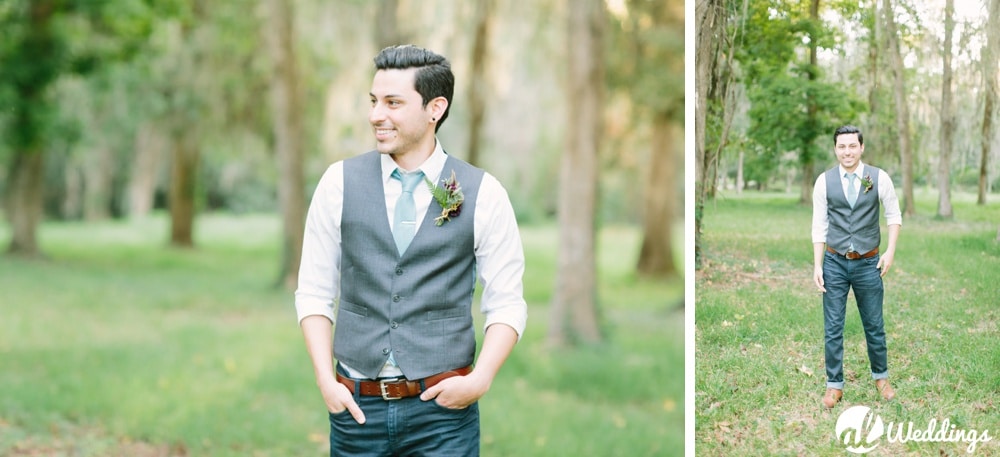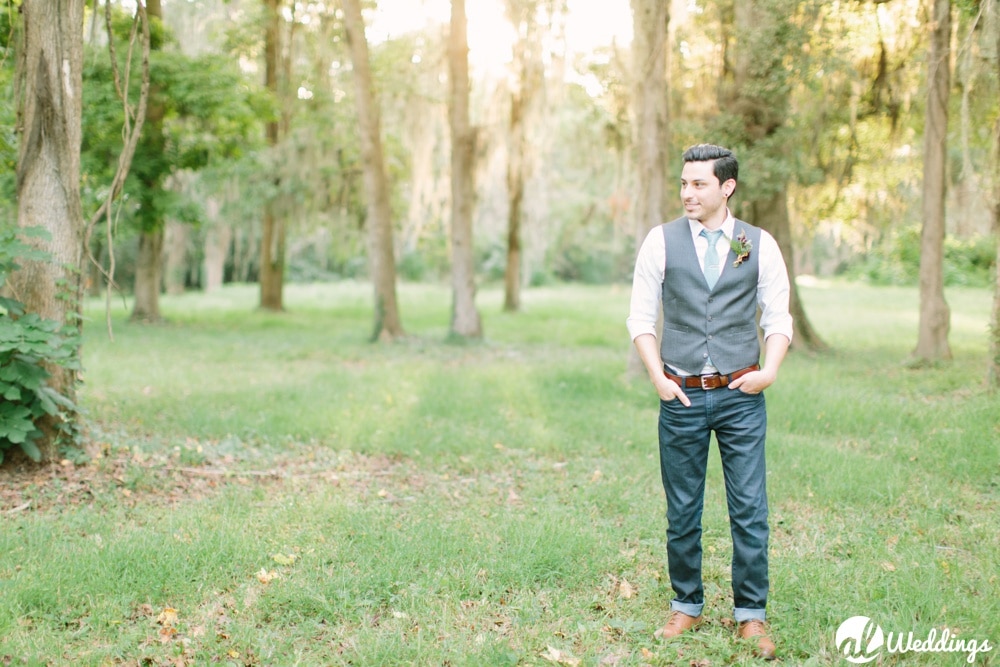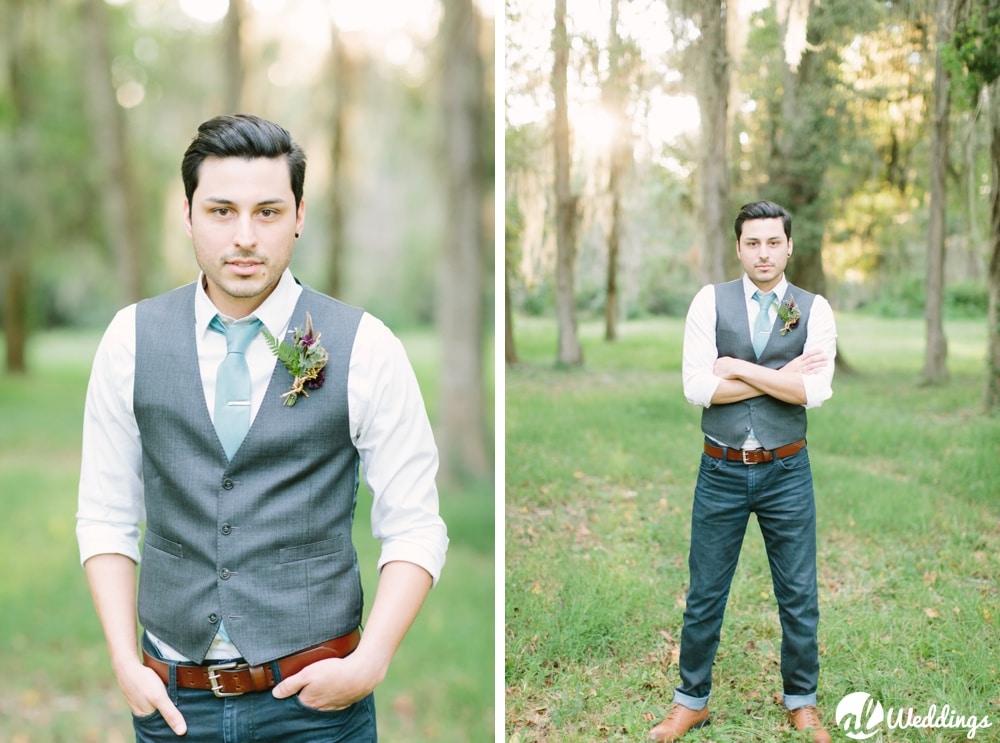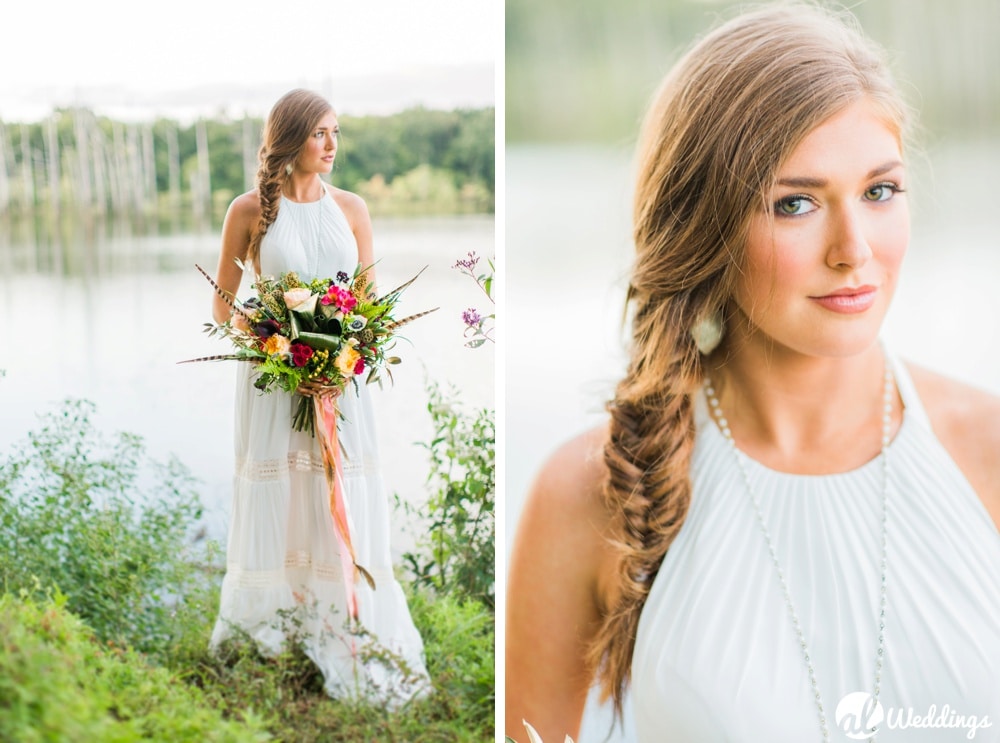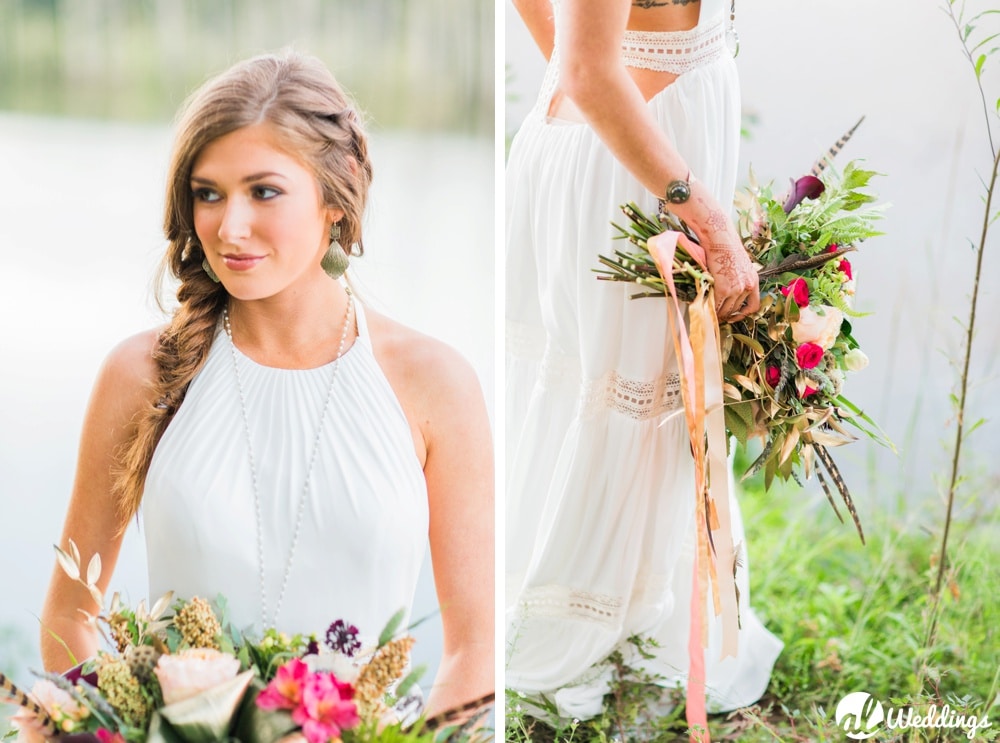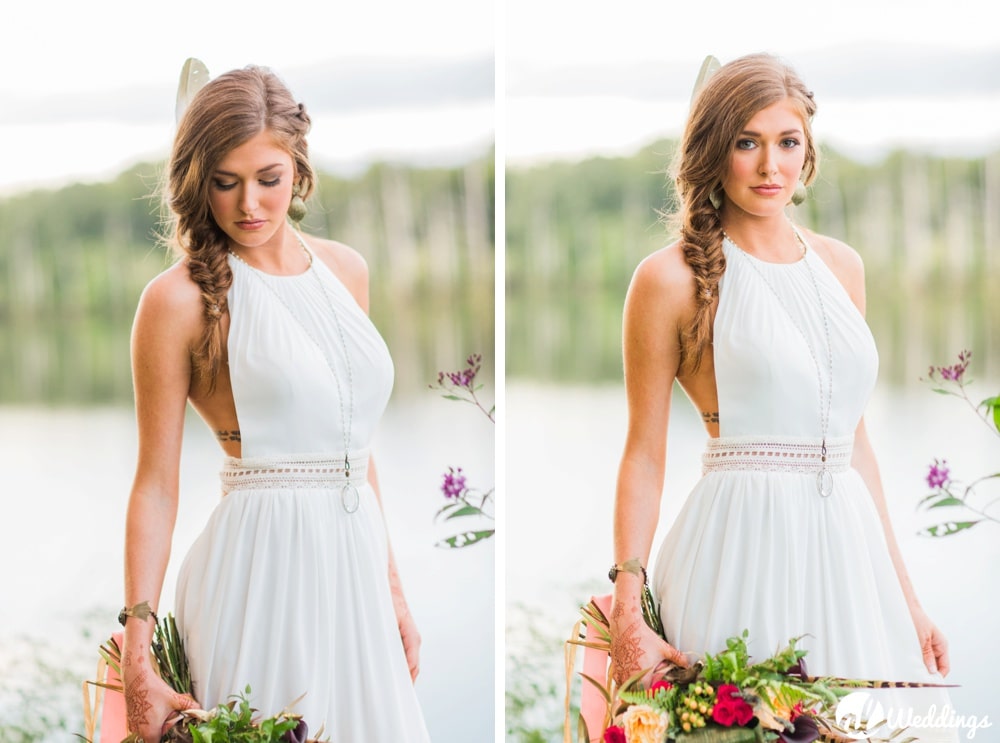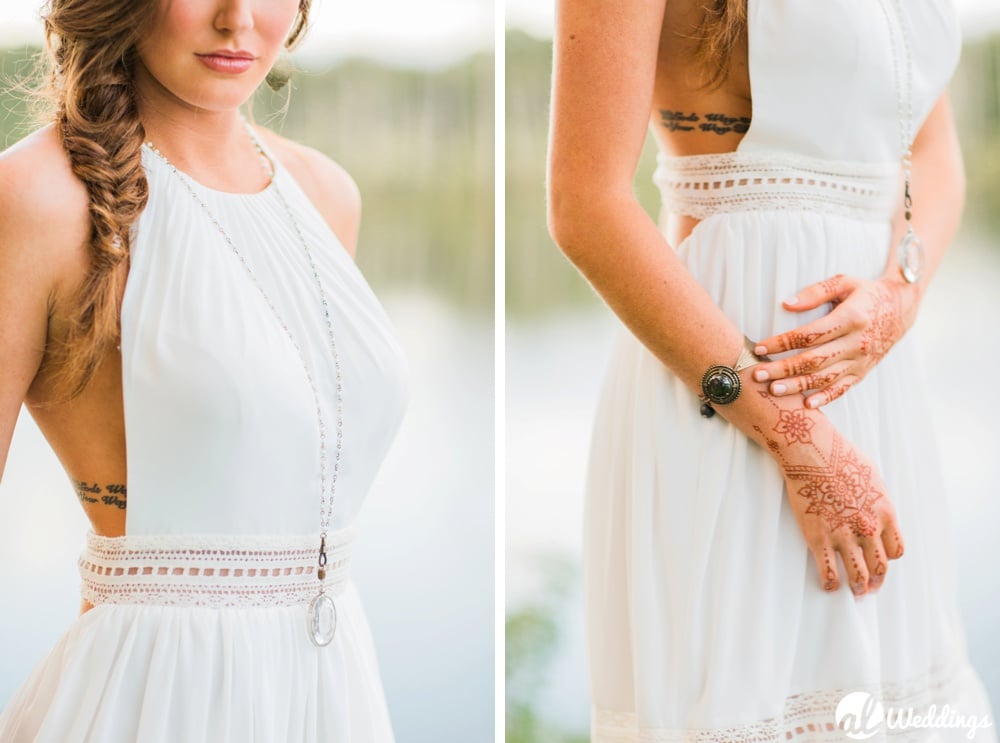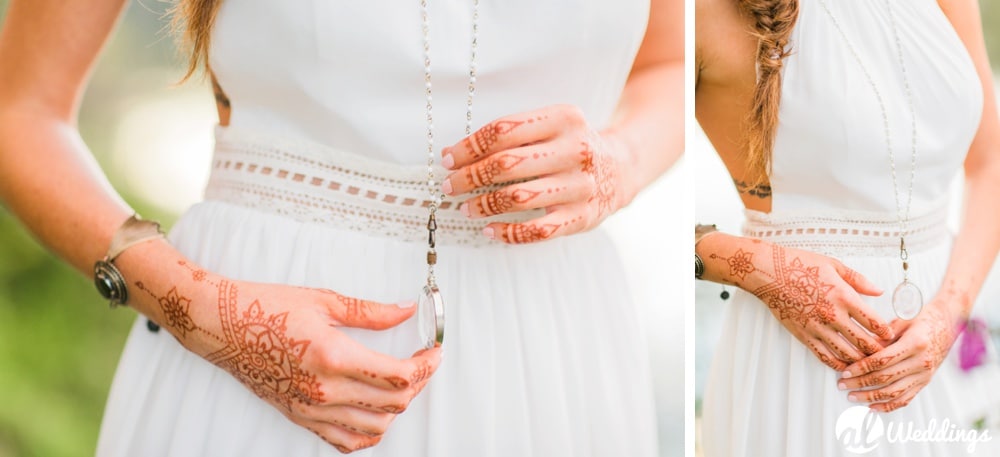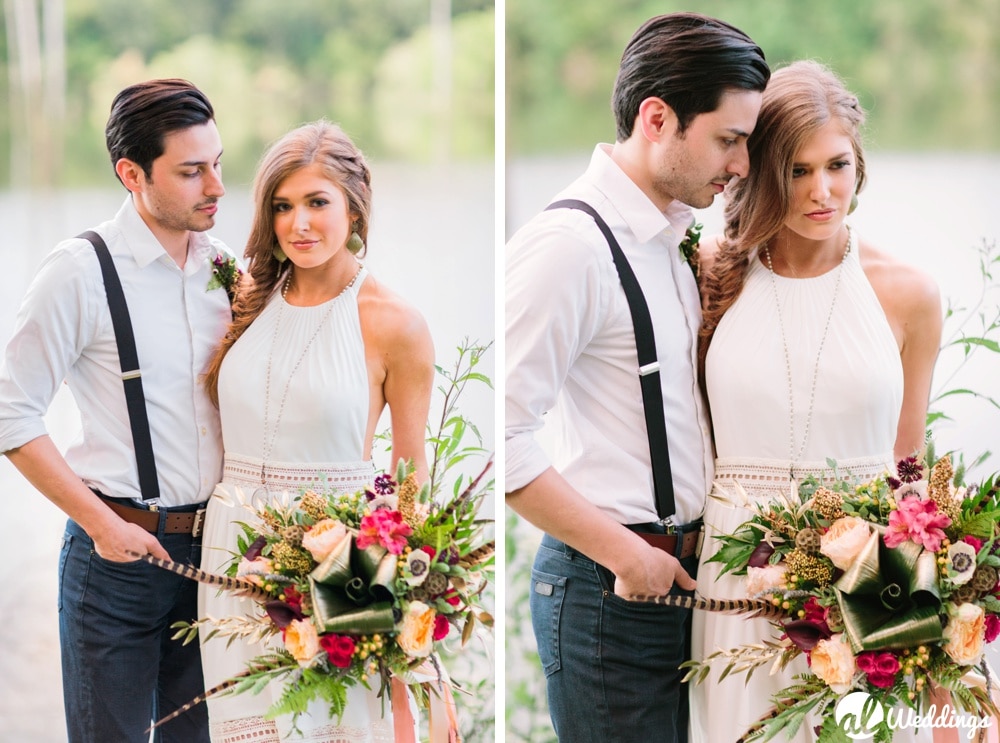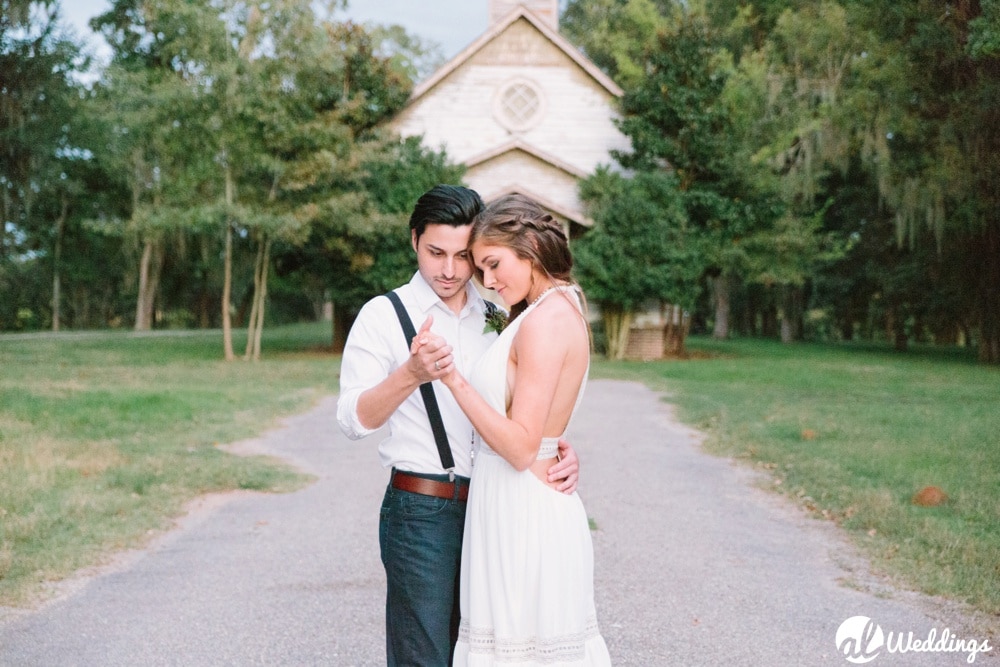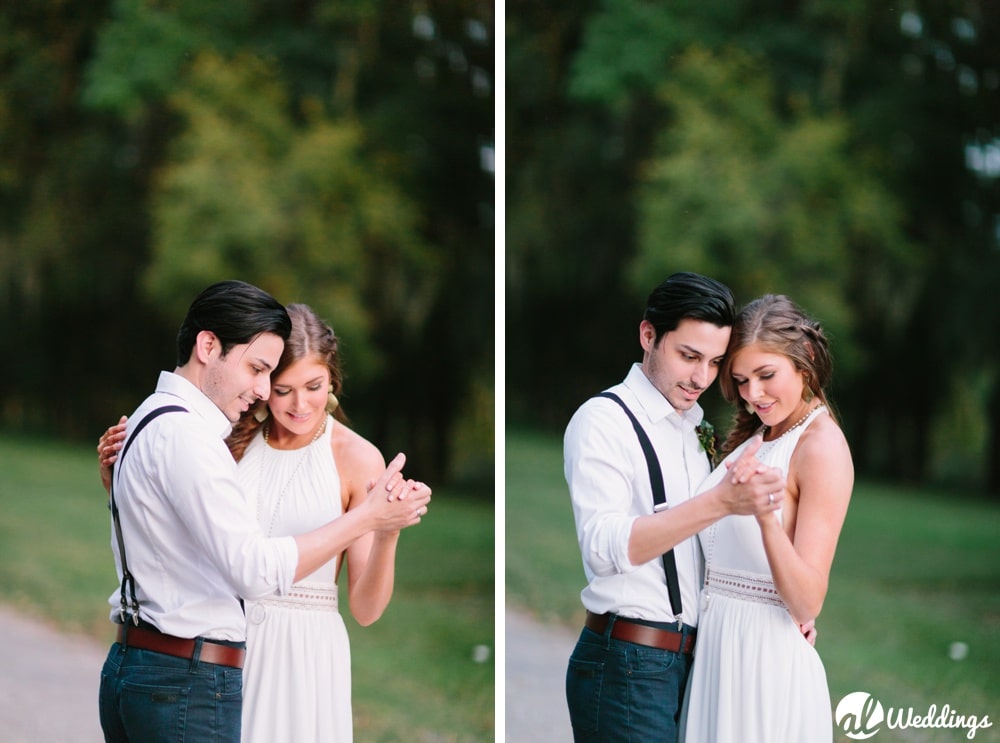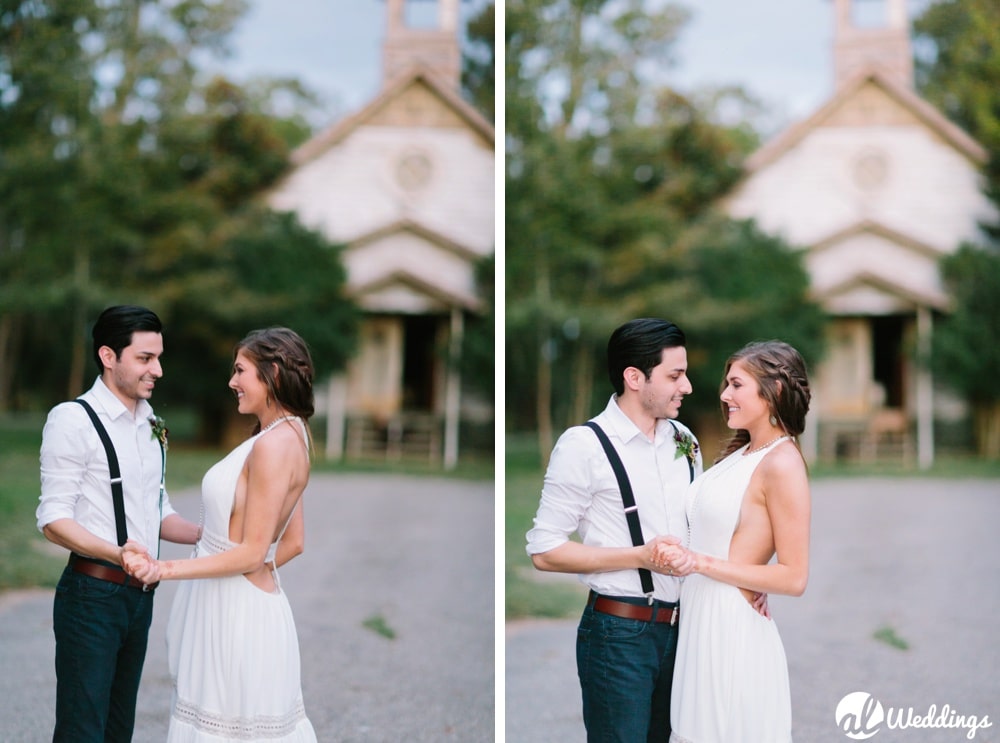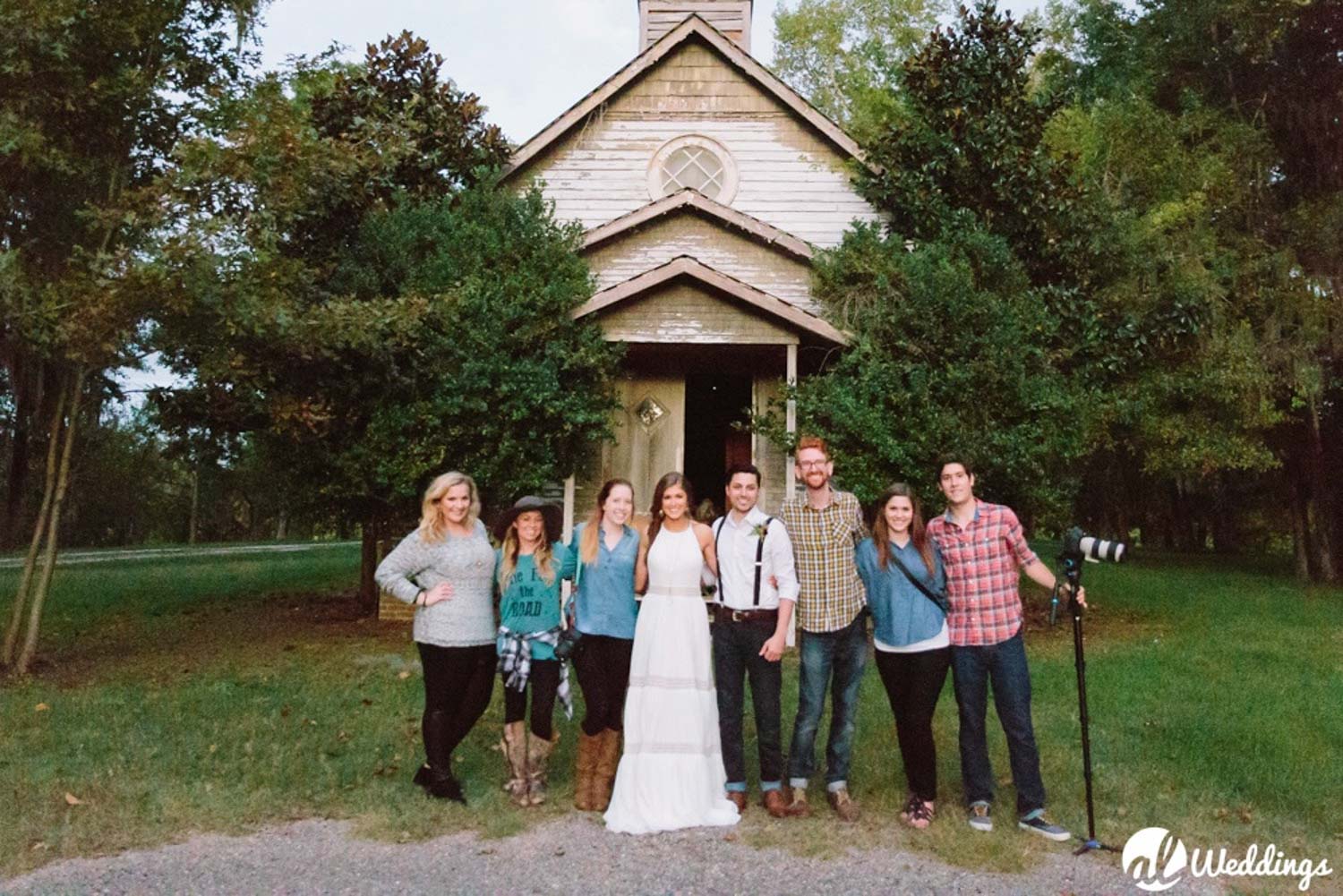 -the creative team-
Photography + Videography: AL Weddings • Dress: Heidi Elnora • Jewelry: Mark Edge Jewelry • Styling & Makeup: Kim – Gypset Beauty Company • Hair: Hannah – Gypset Beauty Company • Floral Design: Cece Designs • Henna: The Gypsy Leaf  • Head chain: Sara Gabriel Veiling & Headpieces • Female Model: Madison Guthrie ( Miss Alabama USA 2015) • Male Model: Taylor Melendez • Location: Millbrook, Alabama ( Spectre, Alabama Big Fish )