Your engagement session is around the corner and you want it to be perfect! What a time! We hope you find these tips helpful for you & we really hope you have the best engagement session ever! Remember, this time together is so special. Think about it. You will be married 50 or more years together, but this time as "fiancés" is a very small sliver of your journey in life. Embrace that time and cherish it. As a photographer, we get to create something extra special together and we can't wait!  
How to choose your Date & Time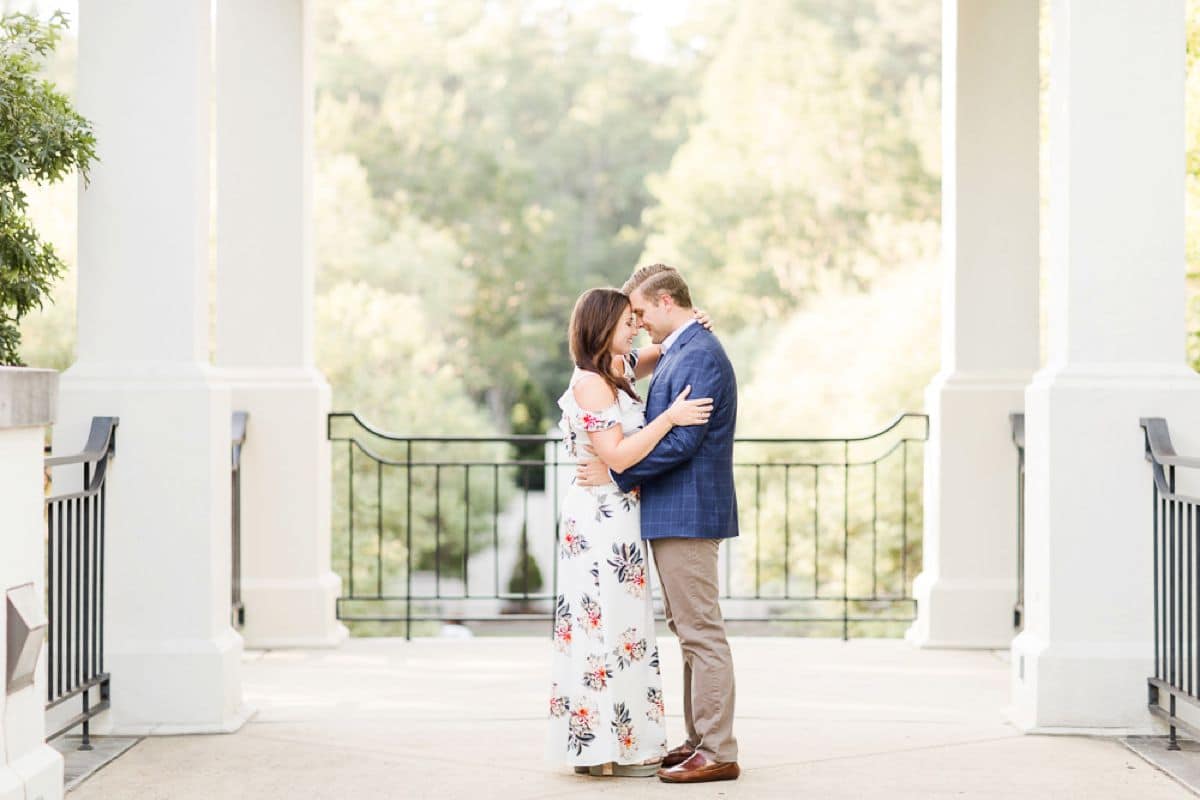 Are you wanting to use these for "Save the Dates" or is the time spent together simply just because. This will determine what time of year you would like to have the photos taken. Typically, you send out Save the Dates 6 months before the wedding day. So, you can make sure your engagement session is done before then. However, if the images won't be making an appearance on the invitation you have as many choices as you would like.
Sessions are usually done 2 hours before sunset. Keep in mind that in the late fall and winter months this time will seem very early in the day. So, if you are asking off work it helps to keep these things in mind.  
How to Find the Perfect Location
We absolutely love Birmingham and really the entire state of Alabama … Well, pretty much anywhere in the South actually.  Talk together with your photographer about locations they are familiar with downtown or around the city metro area; however, keep in mind we are always open for an adventure.
It's not really your full responsibility to find the location. We have lots of places we can recommend for various styles and we want to make this process fun and stress-free! So, if you find your self stressing too much just contact us!
Allow your mind to think outside the box and think of any places that might be special to you guys or just downright cool. Don't stress about locations if there is nothing particularly "unique" about the way you guys met. Everyone has a story to tell and no matter the location you guys will enjoy spending some time loving on each other!    
It's okay to be a little "extra"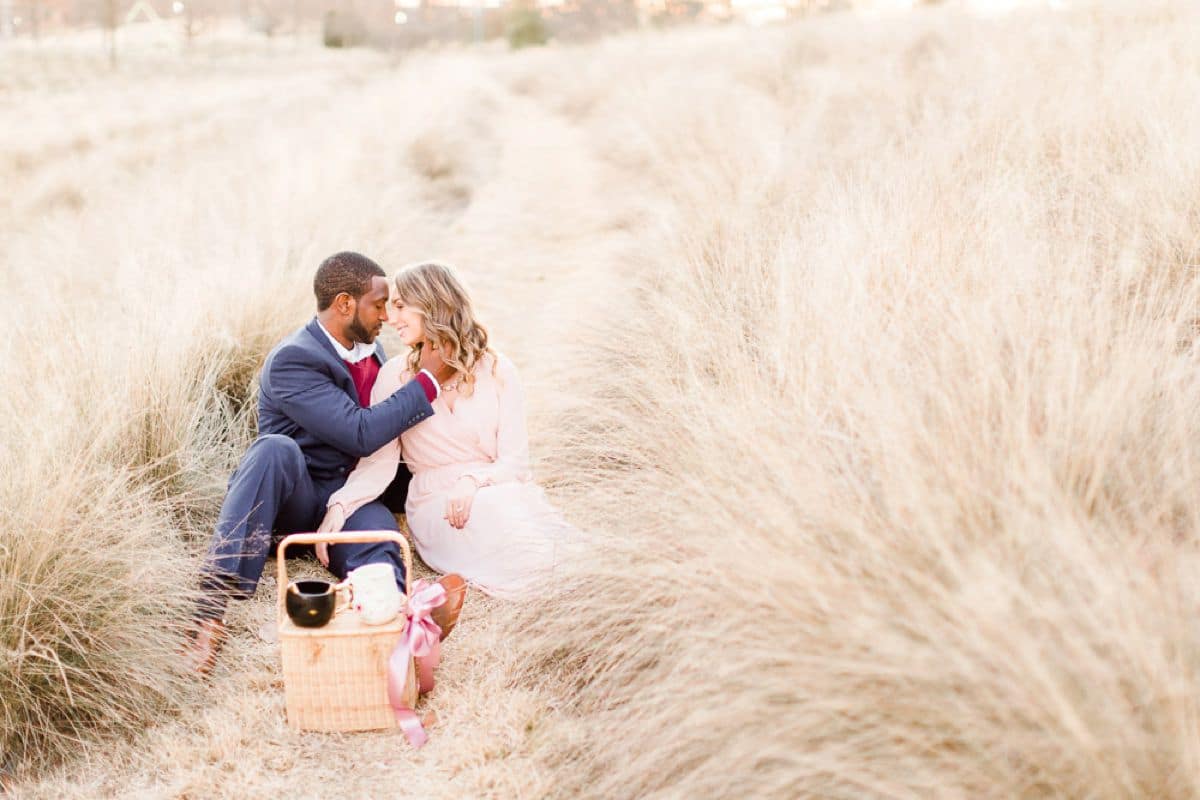 We always recommend taking the time to decide if you would like something a little more fun and going the extra mile to style up your engagement session. Maybe that's something small like bringing some extra flowers, a cute hat, a picnic basket, bike or champagne & glasses. However, don't hesitate to do something larger! It's okay to be extra! Things like a car that is special or just simply cool is a great addition to your session as well!  
Still searching for the perfect photographers to make you feel great on your wedding day? We'd love to chat! INQUIRE NOW!
How to Choose Coordinating Colors
We find that the colors that photograph the best are ones that are more muted like pinks, greens, and navy or blues mixed with neutral hues like grey, creams, leather brown and white. Avoiding the bolder colors will help the camera focus more on you two and the feelings you are sharing with each other than the colors that are taking over the image. Patterns are a great way to find a color palette. Floral dresses are so in right now and usually, they have a variety of colors that your gent could pick from easily!  
Professional Hair & Makeup
If you have hired a professional hair and makeup artist for your wedding than an engagement session is the perfect time to do a trial run. Even for people with the most natural looks a little bit of professional hair and makeup can make a really big impact and at least make certain that the foundation doesn't come off or the hair doesn't fall flat. Otherwise, who wants to do a trial run on a random Tuesday when you have nowhere but the couch to be. Says yes to a professional pampering you on your engagement session!  
Quick Tips for the Ladies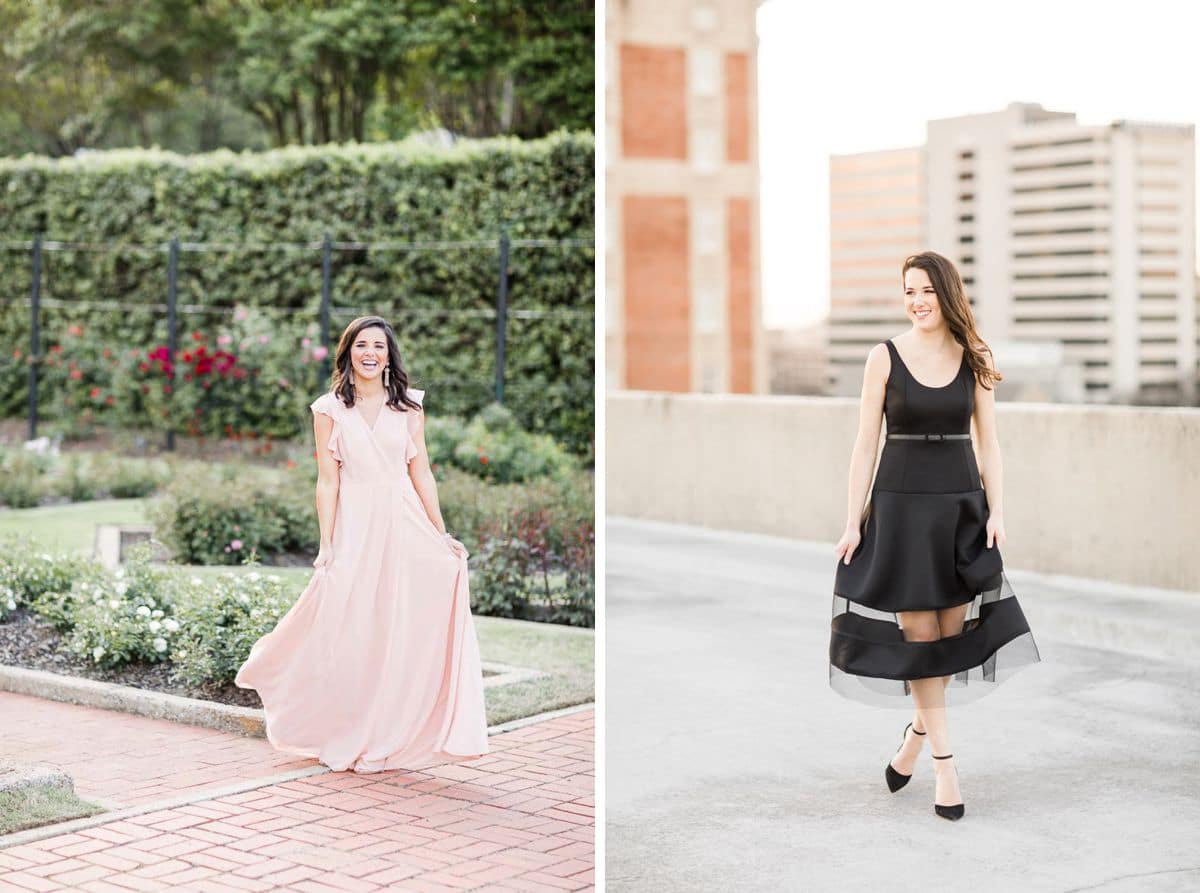 Say yes to the dress. Long flowing dresses are gorgeous texture to add to an image and even paired with a more formal fit and flare is a gorgeous combination. Heels will elongate your legs so even if you're not much a heal wearer usually you will find yourself loving the images of yourself in some adorable heals.
Don't forget to head to the nail salon before your session to get your nails all prettied and clean! It will give you a little extra confidence during your session just knowing you are feeling great! Lastly, you may be tempted to opt for a spray tan but we usually still say to avoid them if you can. They don't appear quite as "orange" as they once were; however, sometimes even in the images, it can appear fake in certain areas.  
Quick Tips for the Gents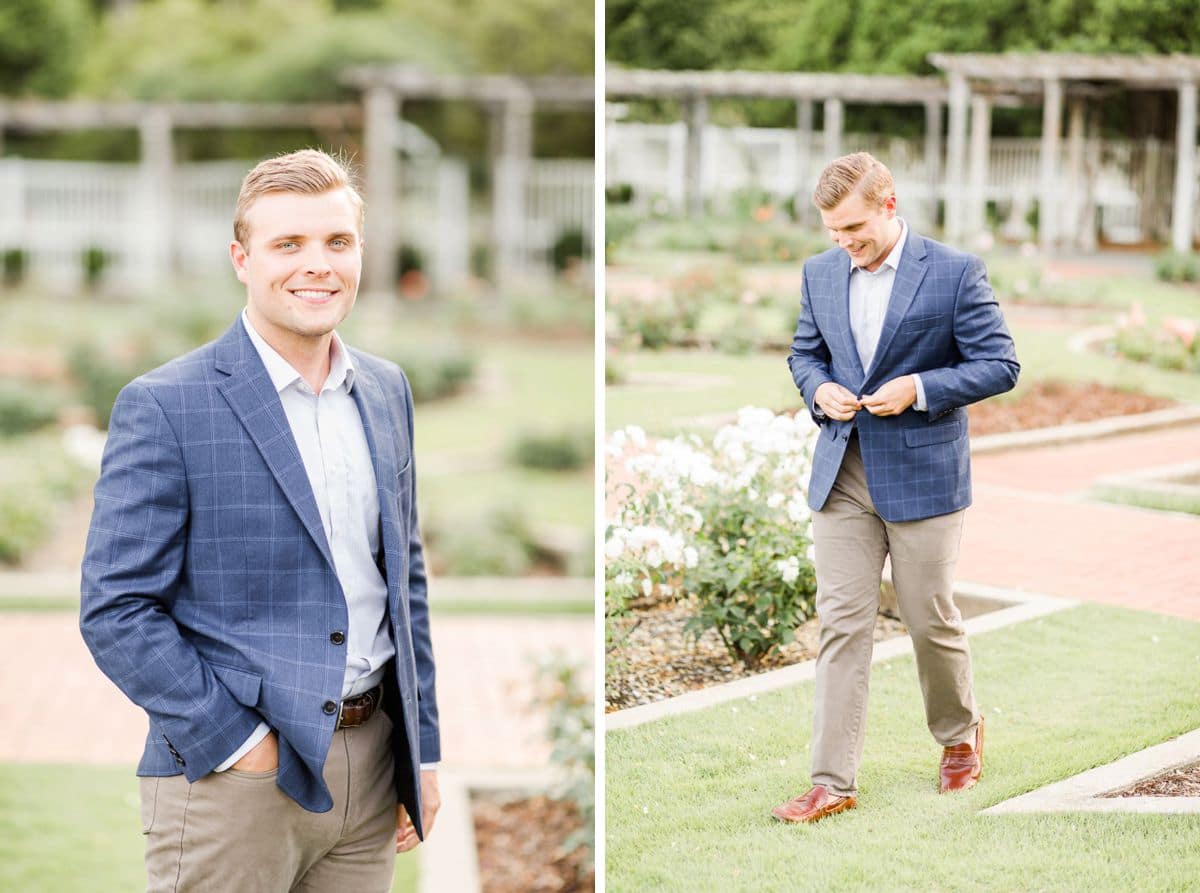 Okay, guys. First thing I'm going to say is no matter how much you may like or not like suits … suits DO look incredible on everyone and we truly believe it's nice to just have one in your closet. You just never know when you might need to get dressed up! Pay the small extra fee to have it tailored and you will feel great in a well-fitting suit. Even better? You will LOOK stunning too!
For your second look, you can opt for something a little more casual if you prefer. You can mix the colors of your blazer or pant color for a more styled look. However, opting for a layered look especially during fall will never be a bad choice. When you walk by a store like J. Crew you will know exactly what we mean!  
Your Engagement Session Day
Say goodbye to work today and let the day be relaxing and pampering. Go and get your hair and makeup done and then head to the session with time to spare. We always recommend arriving 15-20 minutes early so we have some time to chat or just account for possible traffic issues. No one wants to arrive after they have been bickering because "I told you there was going to be a train at this time". Trust us.
Afterward, head out for a dinner with just the two of you. You are all dolled up so why not?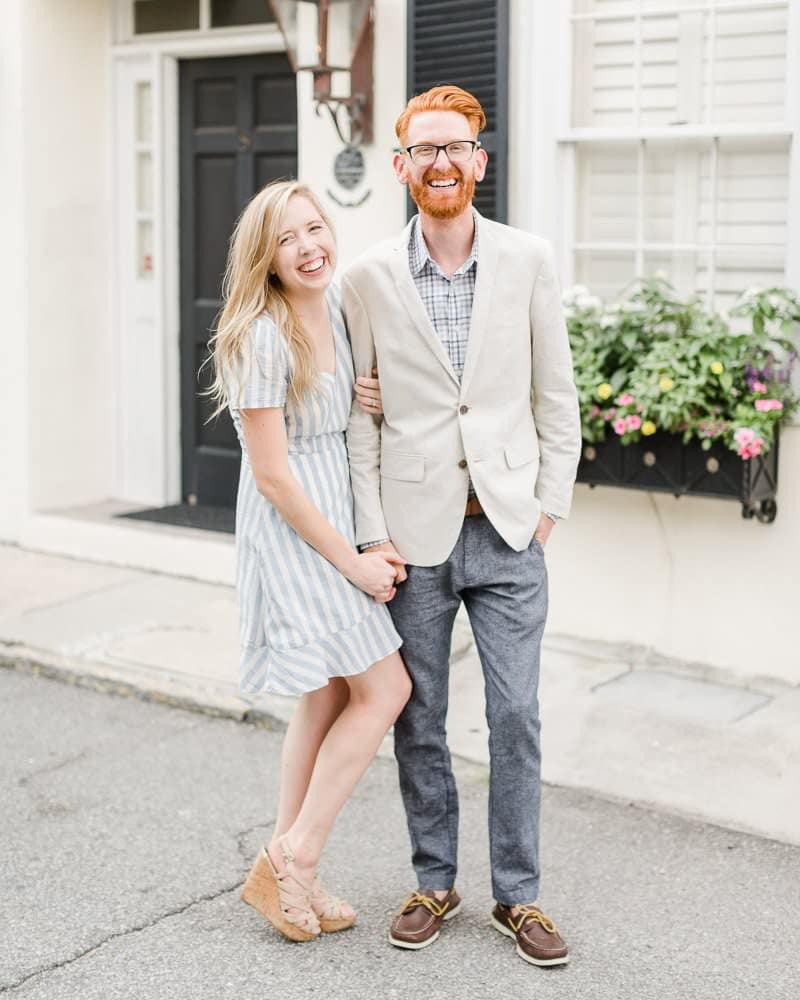 Hey! We are Sara & Alex Lucas! Queso enthusiasts, joy-filled wedding photographers in Birmingham, Alabama that are in love with each other and shooting weddings! We have a passion for lively, fun, ridiculously funny, & joyful couples that are obsessed with each other as much as they are with building a long-lasting marriage!
Still searching for the perfect photographers? Want Photos like these? We'd love to chat! Inquire now!