Being Alabama wedding photographers we are no strangers to rain on a wedding day. It just comes with the area we live in. The great thing to note is that more often than not rain doesn't last all day and is really only accurate the day before and of the wedding. If you are a week out and panicking about a rain plan. Get your ducks in a row but feel at ease that you very may still get a perfect day as well! It rained on our very own wedding day but the rain was gone well before the ceremony so although humid we still had beautiful clear skies for the rest of the day!
Get Umbrellas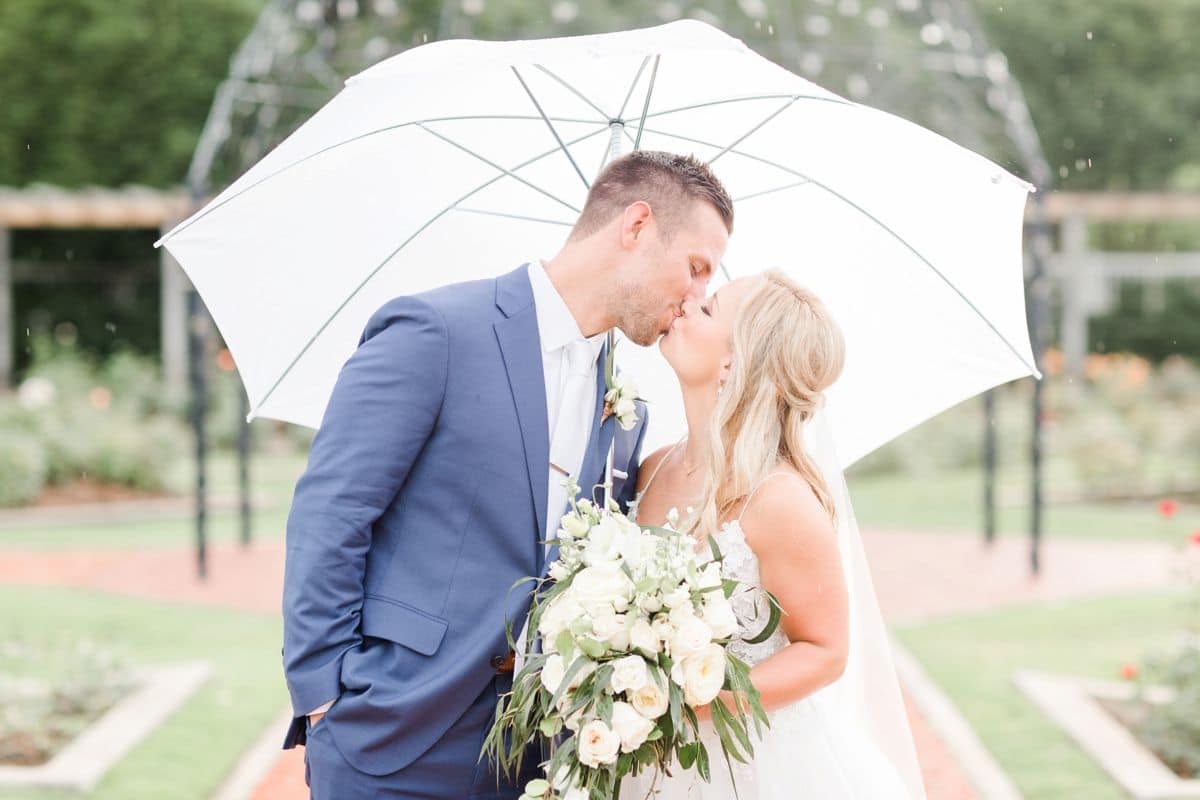 As wedding photographers in Birmingham, we actually have about 20 umbrellas we carry around with us every wedding day just in case. It's good to check with your wedding photographer and wedding planner to see if they have a ready to use stash! If not you can get some umbrellas pretty economical on Amazon. These are actually some of our favorites. The bonus? Only use them if you need them and return them when you arrive home. We say 1 umbrella per 2 people & you really only need enough to cover you and your wedding party for portraits. A minimum is just getting one umbrella for you and your soon to be hubby and move about your day!
Get the Tent Ready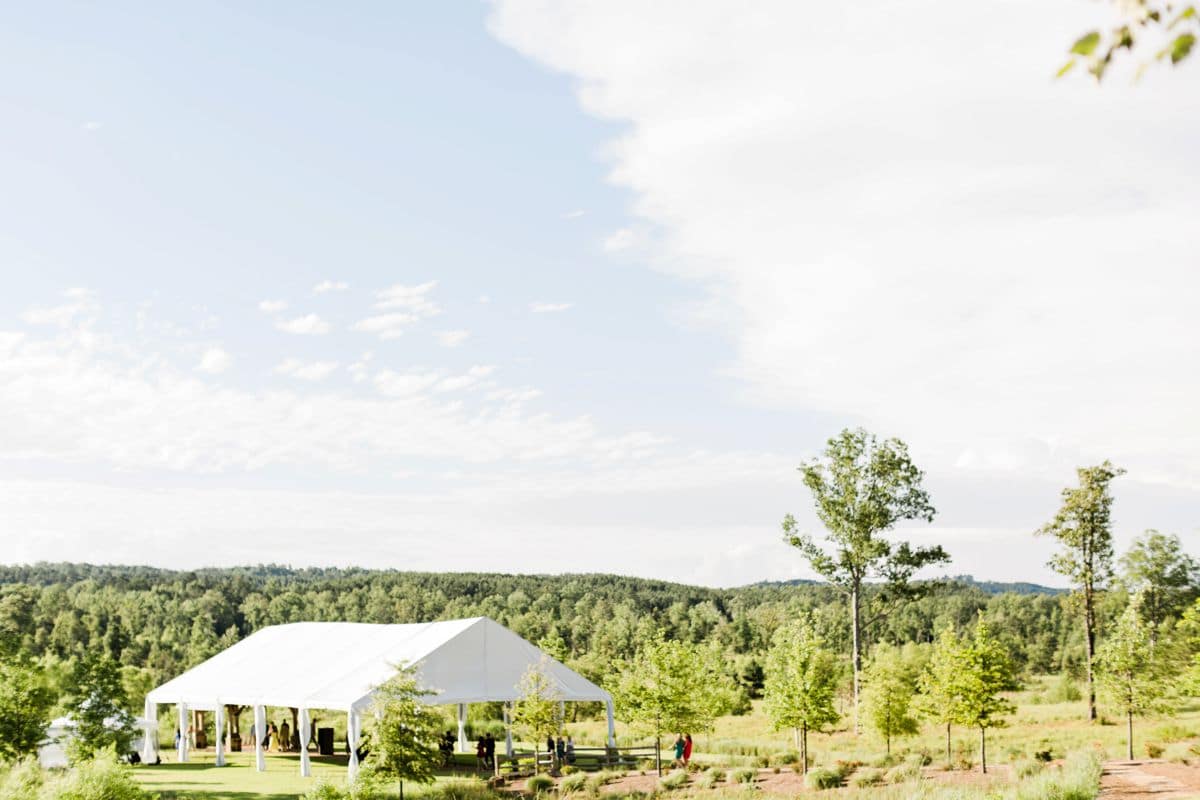 If you are planning to have an outdoor wedding ceremony and/or reception than having a tent ready to go to keep everyone dry is essential. Honestly, they are beautiful to use anyways and the clear ones are SO fun! So, if your worried about not needing it when the day finally arrives then just embrace the fact it looks extra special & you would rather have it need it than not have it and need it. Get it? They are wonderful pieces of decor on their own and tell the story of your "possible" rainy day!
Plan for Extra Portrait Time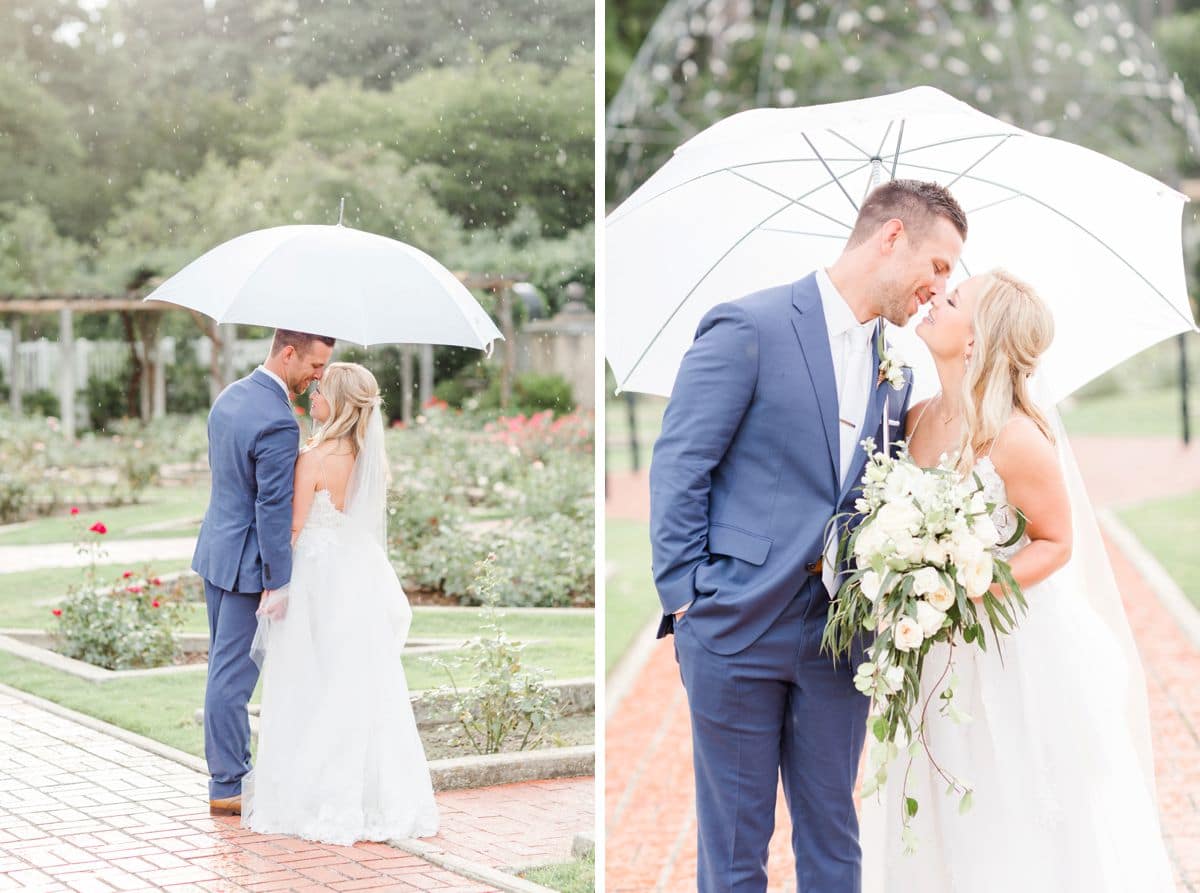 Rainy wedding days can cause "some" delay in the timeline to be able to strategically get everyone together while also remaining dry. We recommend adding in some extra time for portraits and if it does rain using that time for some under the umbrella pictures! We usually do these after the ceremony so if you get a tad damp it's not a big deal! You will be happy to have images to remember your day exactly as it was! This extra time will also allow you to have more buffer to touch up hair and makeup (for all ladies involved!).
Embrace It
This doesn't mean you aren't allowed to be a little upset. However, take a moment and a glass of wine allow yourself those feelings if you have them and then get your plan together. People will remember a wedding day that rains and to date these are some of our most memorable days! It's never a bad thing to be remembered. If you hire the right vendors they will carry you through this time regardless and make sure you are getting the very best of your day. We have moved around schedules & have embraced the nonrainy periods on a wedding day and this leaves people saying "It doesn't even look like it rained!" That's not to say there weren't some photos showing the amount of water coming from the sky; however, it made our couples so happy to feel like they got the best of both worlds because they hired professionals that could help them through it!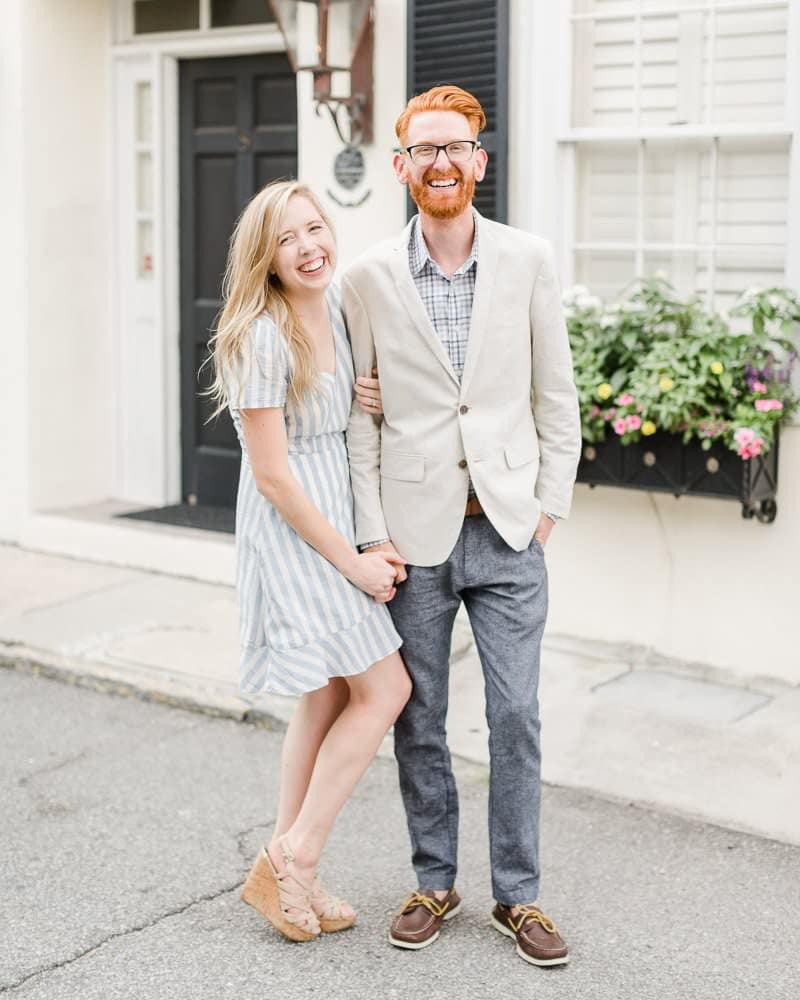 Hey! We are Sara & Alex Lucas! Queso enthusiasts, joy-filled wedding photographers in Birmingham, AL that are in love with each other and shooting weddings! We have a passion for lively, fun, ridiculously funny, & joyful couples that are obsessed with each other as much as they are with building a long-lasting marriage!
Still searching for the perfect photographers? Want Photos like these? We'd love to chat!
Inquire now!