Hey y'all! Wow! It's been a little while since our last post. Like most of you, we've simply been trying to figure out what life and business looks like now during this crazy season. Many of our brides have had to unexpectedly reschedule their weddings and that makes us SO sad! We miss our couples, we miss capturing the sweet moments of their day, and if we're being completely honest, we miss life just being normal. Even though life doesn't look like what we thought it would today, Alex & I have been working hard to continue to stay positive through all of this and choose joy every day.
So today, we're choosing to focus on positivity and thought we would share some encouraging words and some tips from our brides who have had to reschedule and postpone the day they've been looking forward to for a long, long time! We are so thankful for their contagious joy and how wonderful they've been through this. We love them and know that when their wedding days come it'll be an EXTRA special day! We can't wait!
1. Marriage is number #1
Marriage is most important whether it happens on the day you envisioned it to or not. Your wedding day is one of the most memorable days of your life but it doesn't define your marriage. Our brides all said that while they're sad the day wasn't how they originally envisioned it, at the end of the day they are still going to be married and that is what is most important.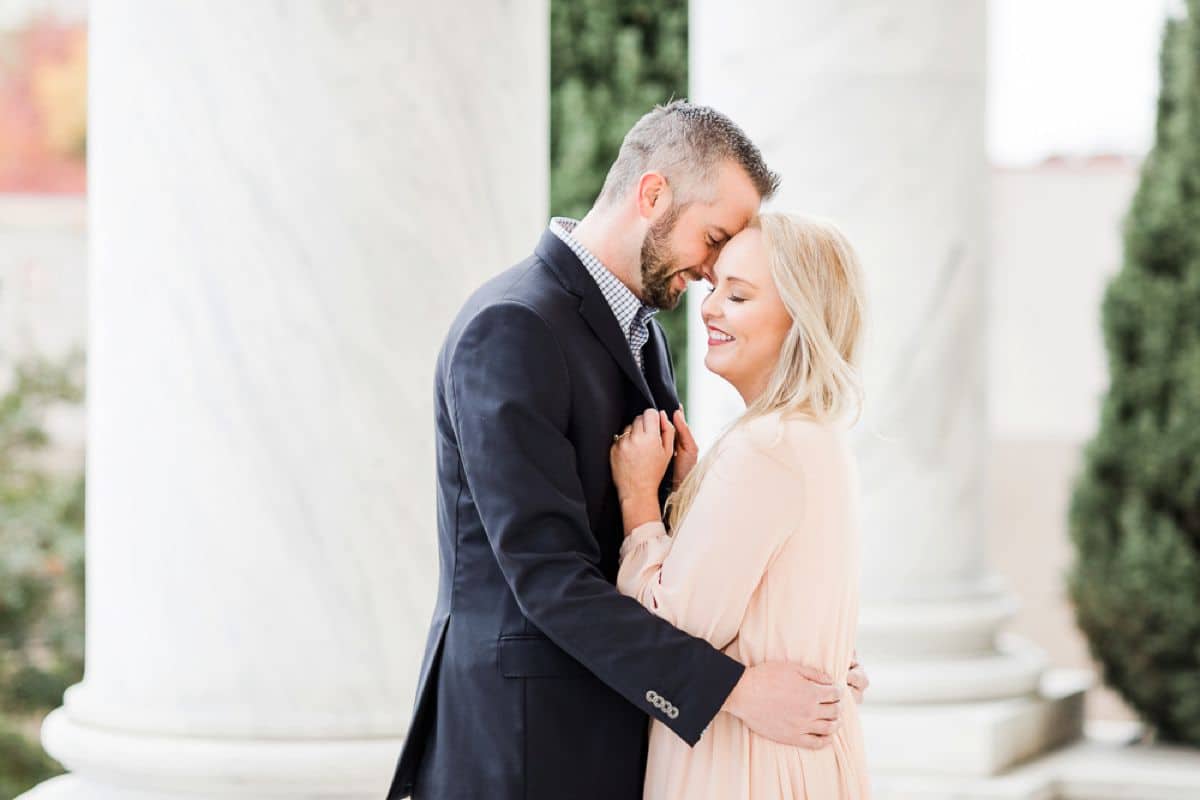 2. People will understand
Having to reschedule an entire wedding is no easy task! Some of our brides were nervous to share with their friends & family that they were going to have to postpone. They quickly realized though that this was completely beyond their control and were super thankful for how understanding their support was. People will be sad but they will absolutely understand!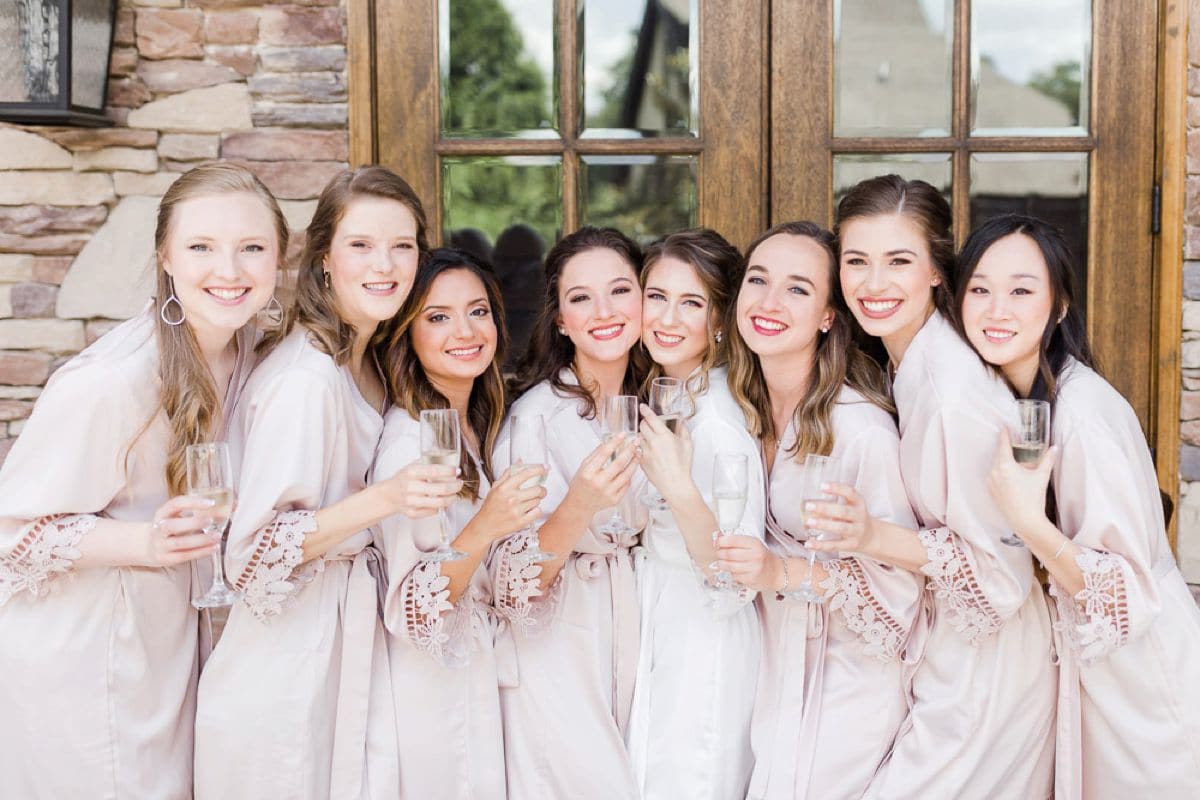 3. Focus on the positives!
We LOVED how all of our brides kept saying, "It's not what we would have asked for, but we are choosing to focus on the positives." Have we mentioned lately how much we love them? At the end of they day, we all choose how we can respond to this and we love how our brides are choosing to have great attitudes through it all.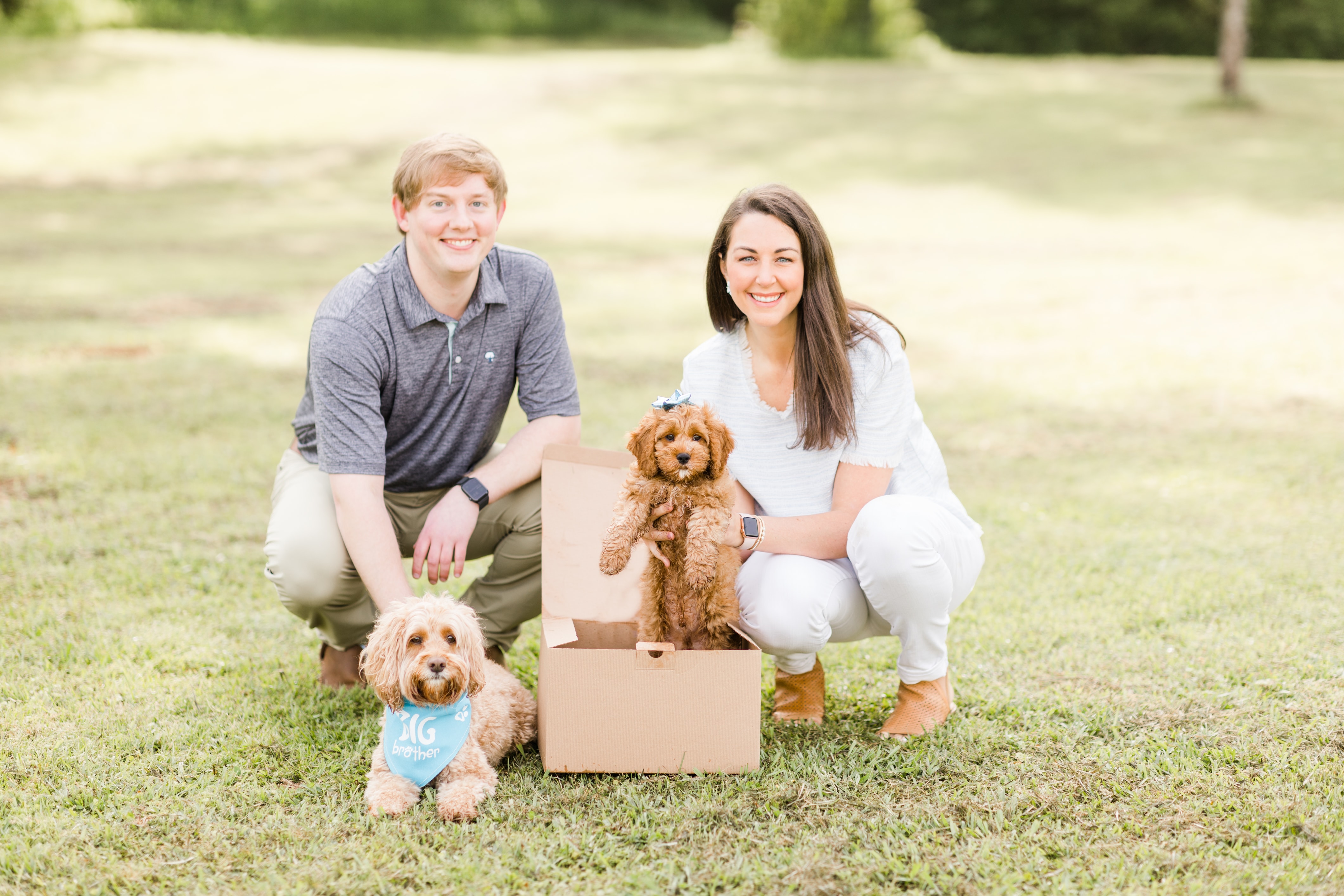 A few fun things they mentioned have helped that we thought we'd highlight:
Getting a puppy!
Wine, all the wine
Lots of ice cream
Extending their honeymoon and choosing to upgrade some amenities
Finding creative ways to make new invites – our favorite "Delay the Date" cards. SO CUTE!
Lastly, we thought we'd leave you with the sweet encouragement from one of our brides directly impacted by the virus and how she has coped with everything going on.
It's almost easy to feel "personally victimized" by COVID-19, right? I mean, it has hijacked the most special day you and your fiancé have been looking forward to for MONTHS. Most brides worry about rain on their wedding day…not a world-wide pandemic. But through the sadness, crazy emotions, and the feeling of "oh geez, this would only happen to us," we can at least say that we are in this TOGETHER. Brides, grooms, wedding vendors, families and friends alike — we all feel the same.
When Jackson and I were told to create a contingency plan for our wedding, we thought, "A contingency plan? You've got to be kidding? This. is. not. going. to. happen. to. us."
But quickly, we realized…this is happening. "We have got to make a decision and we have to make it FAST." This was the difficult part. So many emotions came as we evaluated our different options: Small ceremony on our original date? Have our reception later? Push it all? What makes sense!?
At first, I felt guilty for being sad. How could I be sad about pushing our wedding day when other people are being negatively impacted by this pandemic: getting sick, losing their jobs, losing loved ones!?
With wise words, love and support from our people, I learned, it is OK to be sad. We had invested so much time planning our big day and after 5.5 years, we were going to finally become husband and wife…
So, you may ask, what helped me get over the sadness? Well, I'd be lying if I told you I didn't remain sad…but I did learn to change my perspective.
• "April 18th" did not define our love story…at the end of the day, we have each other, and postponement means five more months of being a "fiancé" — not the worst thing in the world!
• There could be so many other tragic reasons that provoked us to delay our wedding. We are healthy, blessed and ALIVE! What more could we ask for!?
• Let's be honest — the wedding planning process can be…stressful. With five more months before our big day, I can actually enjoy the rest of our engagement without the stress of decision-after-decision. It's smooth sailing now!
• This time gives us a chance to grow closer as we lean on each other for strength…that's what it's all about, right? Oh, and a lot of chocolate-chip cookies to "cheer me up!" Ok, Jackson — I may can get use to this.
• Gratitude. A new-found appreciation of our vendors…No bride can ever question the love vendors have for their couples. I feel so grateful to have chosen the most incredible vendors who so selflessly worked with us to reschedule our day…
• Proverbs 3:5-7 — "Trust in the Lord with all your heart and lean not on your own understanding; in all your ways submit to Him, and He will make your paths straight. Do not be wise in your own eyes; fear the Lord and shun evil." GOD HAS BIG PLANS FOR YOU AND YOUR MARRIAGE! Don't be anxious about anything! Let go and give your uncertainties to Him!
So, to my fellow brides who have made the tough decision to change your wedding-day plans or currently trying to make a decision about "what's next," no matter how you are feeling, know that you're not alone…we are in this together and in the end, will come out stronger! We will have one crazy, unusual wedding story to tell for generations to come!"