Kendal Perry is a sweet, Southern and wonderfully organized wedding planner from Birmingham, AL. We are proud and thankful to call her a dear friend of ours and will forever cheer her on and she takes on her dream of running her own business! We adore her cheerful smile and the way she is able to make anyone feel at ease on their wedding day. As a recent bride (2017! Time flies …) the memory of her wedding day is still so fresh and she is very talented at connecting with a bride and her family to organize the perfect stressfree wedding day! If you are in need of a wedding planner or coordinator we highly recommend you head to her website and inquire!
Years in Business:
Only the one. BEST ONE YET!
Why did you become a wedding planner?
Growing up, I actually rarely attended weddings and didn't realize I would have such a love for them like I do now. One evening while I was in high school, I met a women in line at Target (buying something I didn't need) who told me how much she loved event planning. It was absolutely random yet it quickly got me thinking about how much I could possibly enjoy planning events! While in college I focused on event planning and interned with a local wedding planner. After graduation, I started working for a non-profit planning events at their venue and fell in love specifically with weddings. I love every detail and the emotion of the entire day. A wedding day is so incredibly different than a company banquet and I knew the wedding industry was definitely for me! After working in the wedding industry for several years, I decided last year to finally start my own business! I've never doubted that choice & love being apart of so many couples incredible day!!
What is your favorite wedding style?
Classic & Romantic. I love when brides have an intimate ceremony where it truly shows them as a couple. Your wedding day is the most self-expressive day of your life and I think when the couple focuses on them and captures the romance it makes the most beautiful day!
What are typically your favorite photos from a wedding day?
The newlywed photos. After the ceremony you can tell how the couple is so much more relaxed than getting ready, first look and wedding party photos. I love how the first few moments as a married couple can be captured and they will cherish that forever!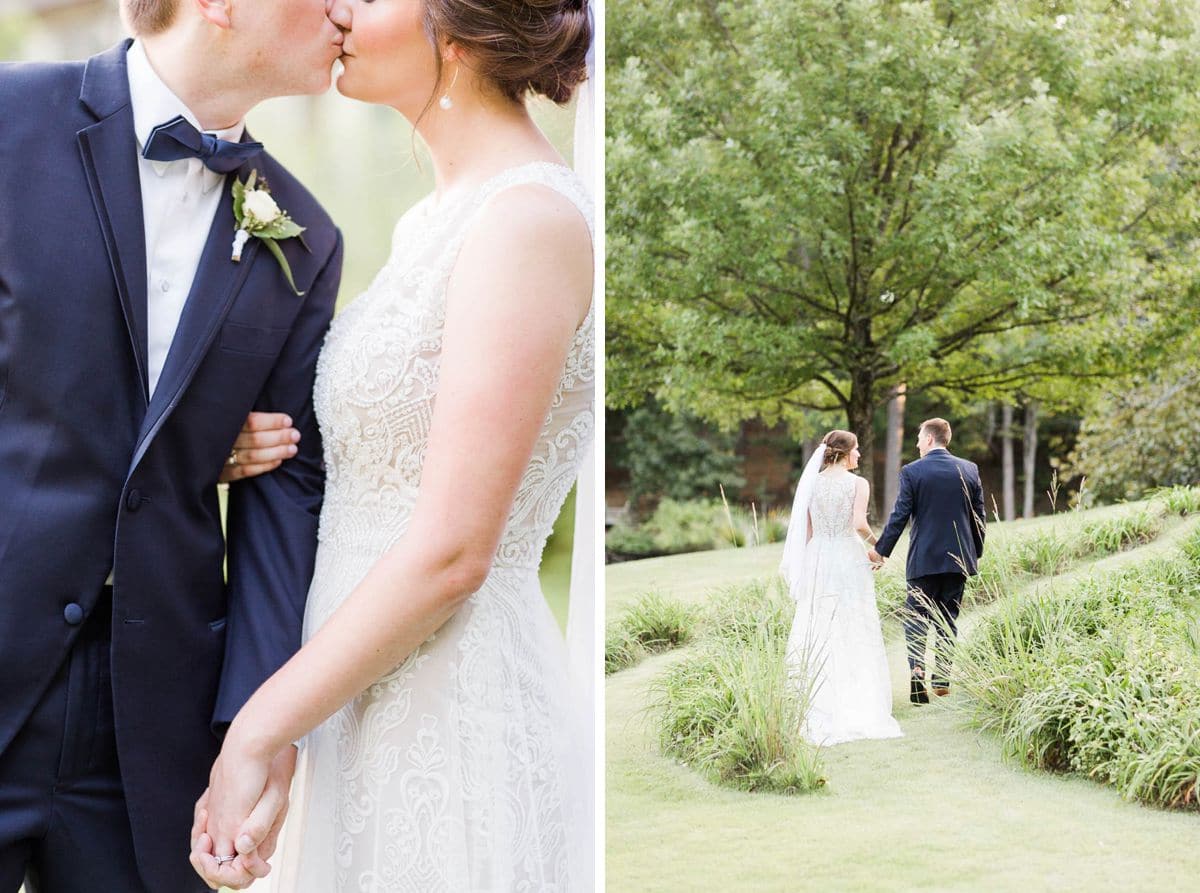 What is your picture-perfect evening?
My picture perfect evening includes my hubby being home, with a glass of wine and our favorite tv show or movie. (The office or secret life of pets for sure!) We love to keep it simple after a long day. Turn our computers off and phones on silent and just relax!
What is the number one tip for a bride when picking her wedding photographer?
Find your style and make sure they're licensed! Bride's can easily get overwhelmed and confused at the many, many options for a wedding photographer or any other vendor. After you see many recommendations online or through social media, be sure to do you research and truly find the style you love. These photos last forever!! Also, make sure they are a licensed professional photographer. While I'm sure couples have family friends with a great camera, photographing a wedding day is completely different than taking photos for fun. The emotion of your wedding day has to captured and professional photographers can do that!!
What is your best wedding day advice to give a bride?
My best advice for a bride is to choose the things that are the most important to you and focus on them during the planning journey. It is so much more enjoyable if you focus on your most valued vendors and even the moments of your wedding day! Whether you are obsessing over your favorite cake for the reception or focused on having an intimate ceremony, be sure to discuss what means the most to you and focus on that. Enjoy the entire process and don't get too stressed out about the small things, like the pens used for the guest book. In the end, you will remember the things that are most important to you and I suggest you give the most attention to those areas!