We get this question a lot from brides or from other vendors. Why would it be beneficial to hire a Photography & Videography team for your wedding day? Does this mean that both services aren't as credible? When in reality the answers to these questions are actually very simple and would certainly help you decide whether a photo & video team is right for you and your wedding day. We have been a Photography & Videography team since 2013 and what's very special is we are not only a team but we are TWO Husband & Wife Teams. Which means the differing perspectives is cohesive no matter which service you select. We truly believe that husband and wife teams are the best of both worlds and a magical combination! Now … How is it beneficial to hire a Photography & Videography team for your wedding?  
We have the Same Goals in Mind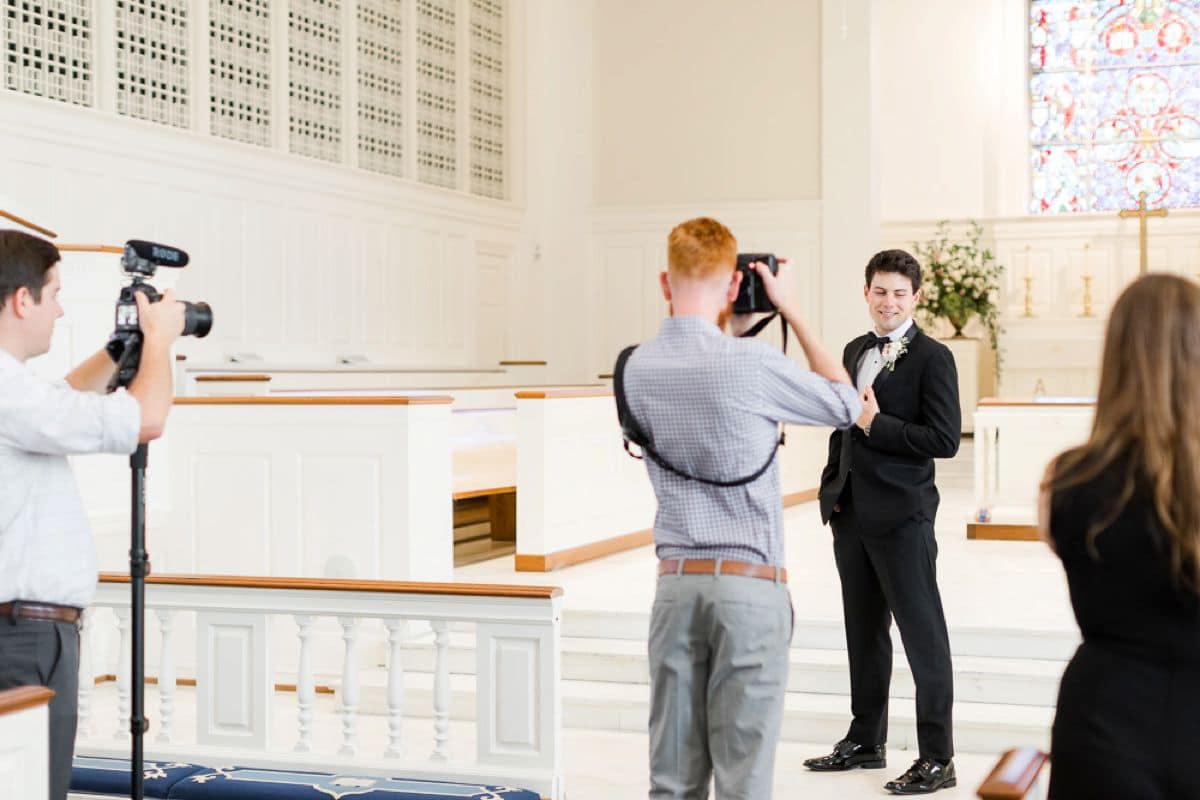 One of the best things with hiring multiple services from one company is sharing the same goals and mindset. We are only a team of 4 at the most so it's very simple to ensure the mindset and love we have for our clients is carried out throughout the entire team. Everyone involved has a deep love and gratitude for our clients and we are there with them at the front of our minds. Of course, we are friendly no matter who we work with. However, we know that everyone capturing memories of our clients is following the exact same standard. Everything that happens on either side reflects on the same company so we truly strive to make sure the video is just as amazing as the photos. Sometimes when working with other photographers or videographers you can end up with someone who does mean well but they certainly don't care about the other person's company/goals as much as their own. Therefore, things that could impact someone else may not be as important to them as it is to us.  
Fewer Vendors to Keep Up With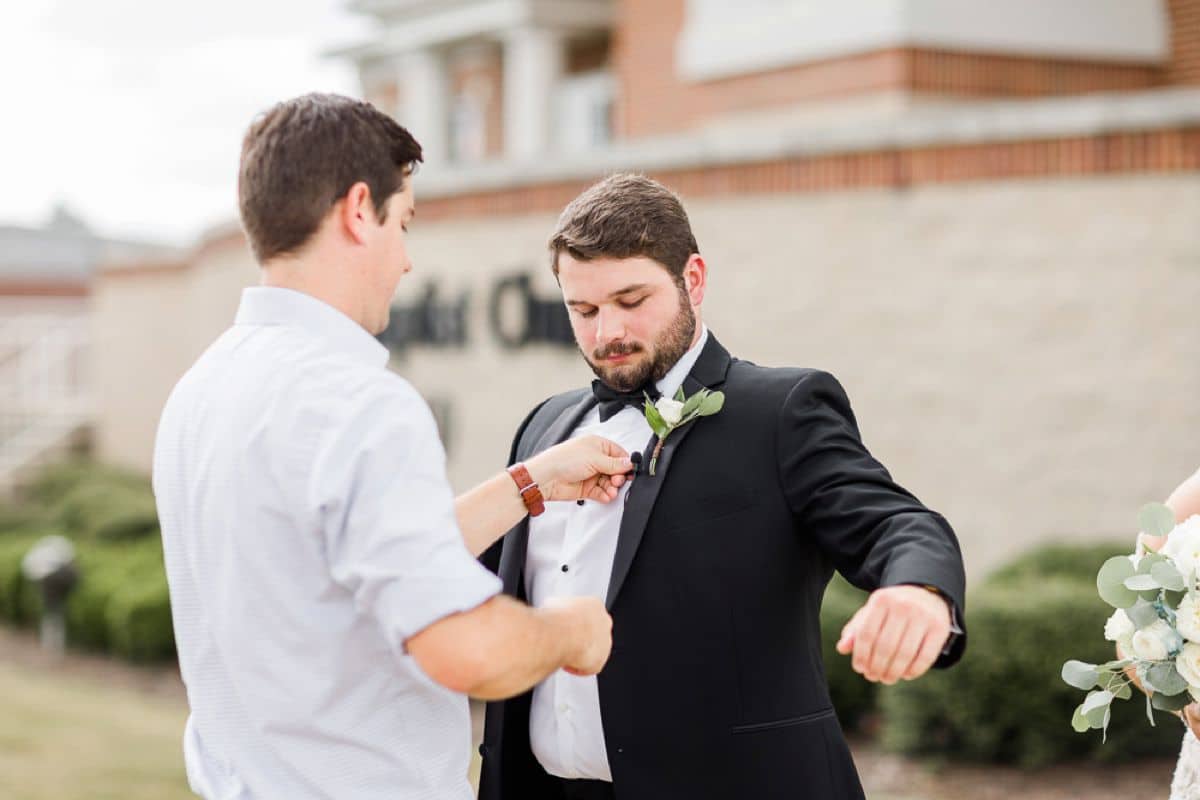 A pretty great benefit for you is fewer invoices and fewer people to coordinate with. Only one of us communicates and coordinates the schedule and timeline with the bride or wedding planner. We know what the other half of our team needs and therefore it minimizes the number of people you need to talk directly with unless it's something you want to talk about.  
We (really) KNOW Each Other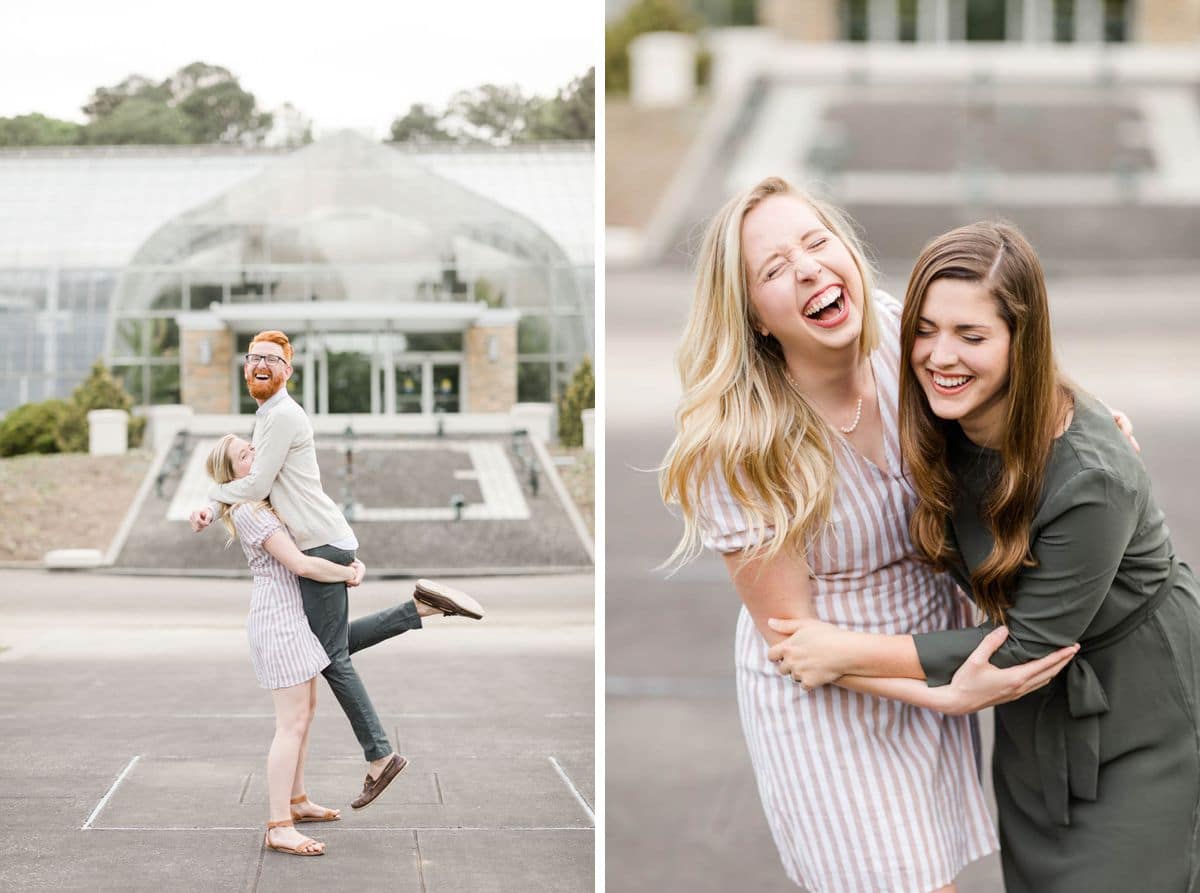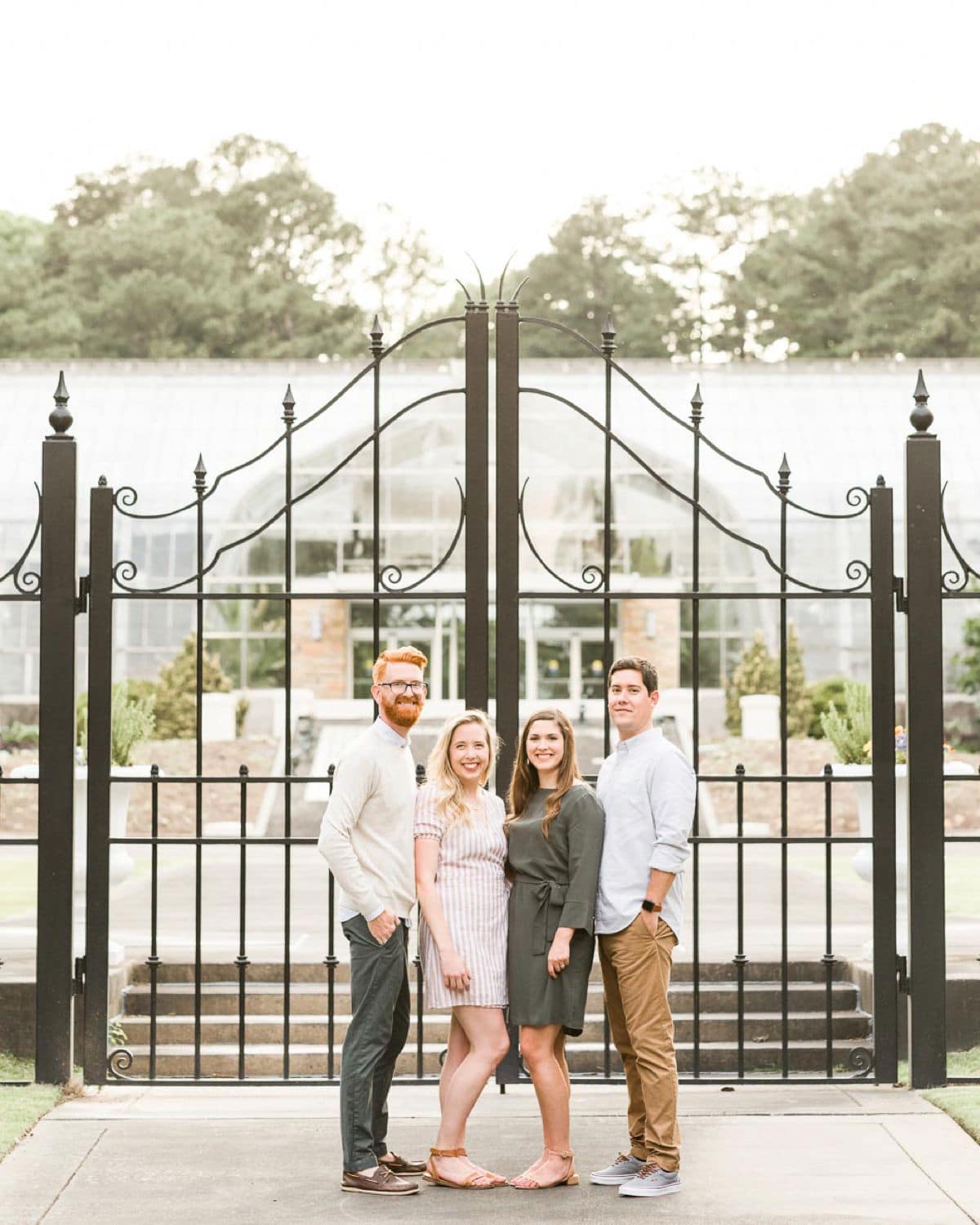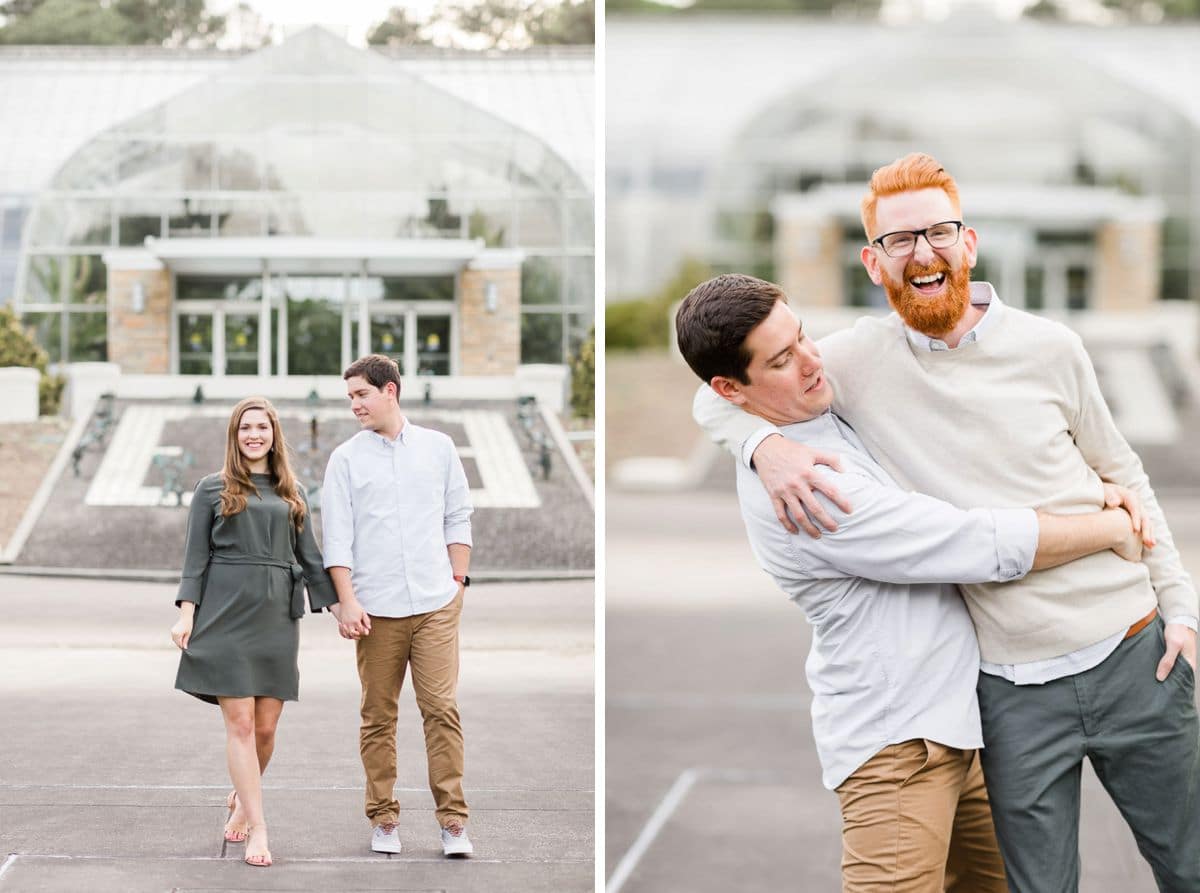 When it comes to our team and our people. We KNOW each other. We have 2 yearly company retreats to refresh and reconnect with each other because we know just how important it is to have that outside work time together. Outside of those retreats we are best friends and hang out together at family gatherings haha. So, we know how exactly to communicate with each other in an efficient and kind way while getting exactly what we need overall for our client. We are basically family and on a wedding day we know how we can best assist one another when someone needs help (or a snack). I believe having this kind, friendly atmosphere benefits the bride and groom to make it the best, fun and stress-free wedding day!  
No Extra Work – We Pose with Video in Mind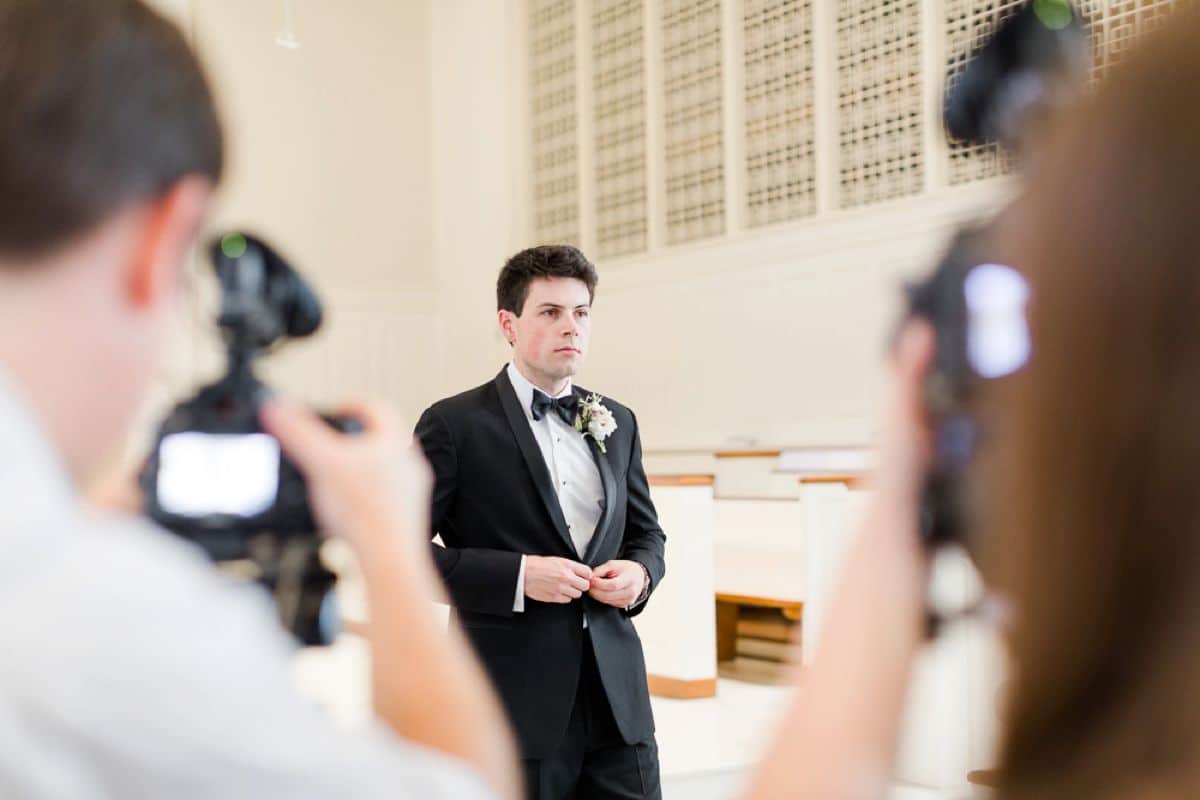 When you hire separate companies you may end up running into differing styles in posing. Some photographers prefer things more still and usually, videographers prefer more movement. Meaning once you have posed for your photographer there is a chance you will need extra time to work with your videographer if you want to have great content on there as well. As photographers, we have just learned over the years that we prefer movement to our photographs. It adds a genuine and authentic feeling to our pictures and it works great with our videographers! We still make time for our videographers to use their drone for our clients and get what we can while we step back and let them take the reins. We are always more than happy to do this because we want our clients to be obsessed with the cool elements in their wedding highlight!  
Same Cohesive Style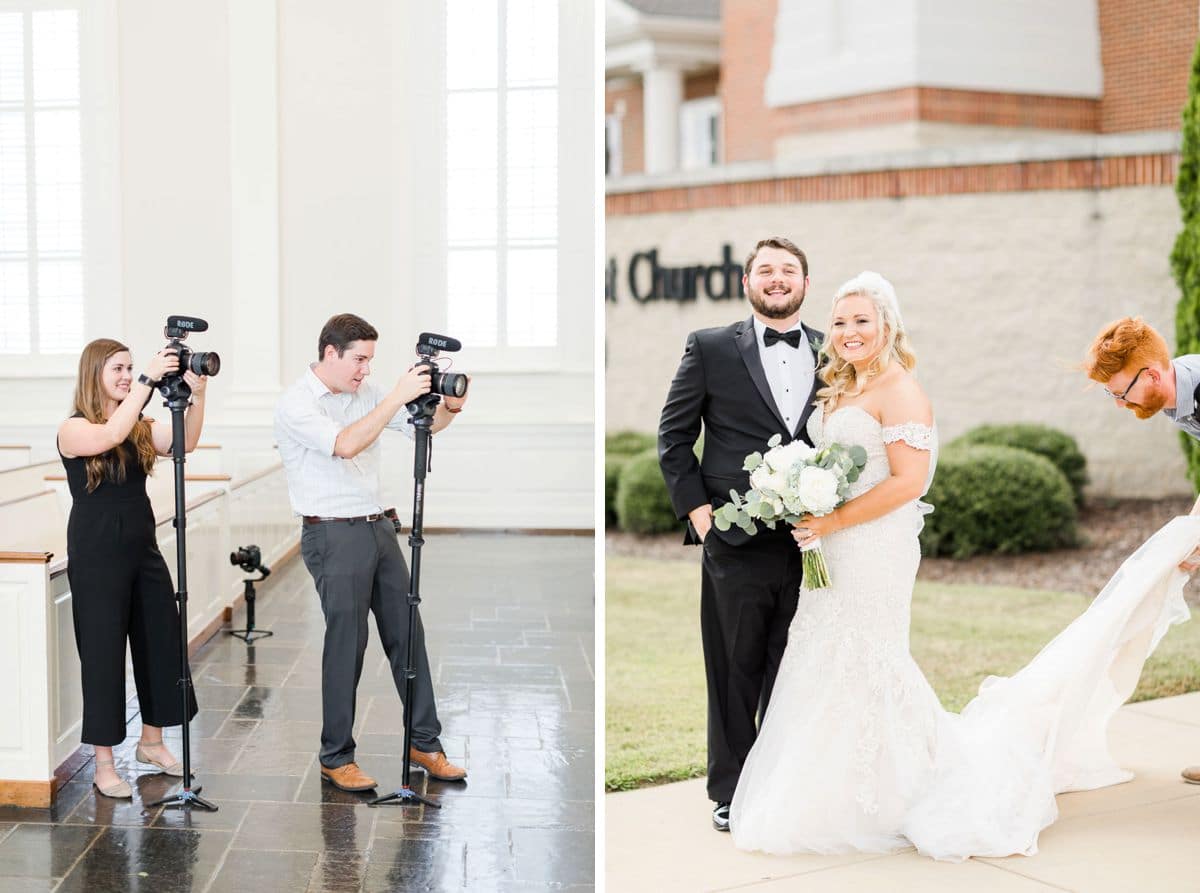 Dark & Moody Video with Bright and Airy photographs may give you the best of both worlds but we believe weddings look best when shown in a cohesive way. Of course, our video can't duplicate our edit (wouldn't that be cool). We do shoot with the same lighting style in natural light as well as reception lighting. It's important to us to display a wedding in the most authentic and joyful way that celebrates this magical day! A whole lot of joy mixed with some romance is when we are most comfortable and that applies to not just our photography but also to our videography as well!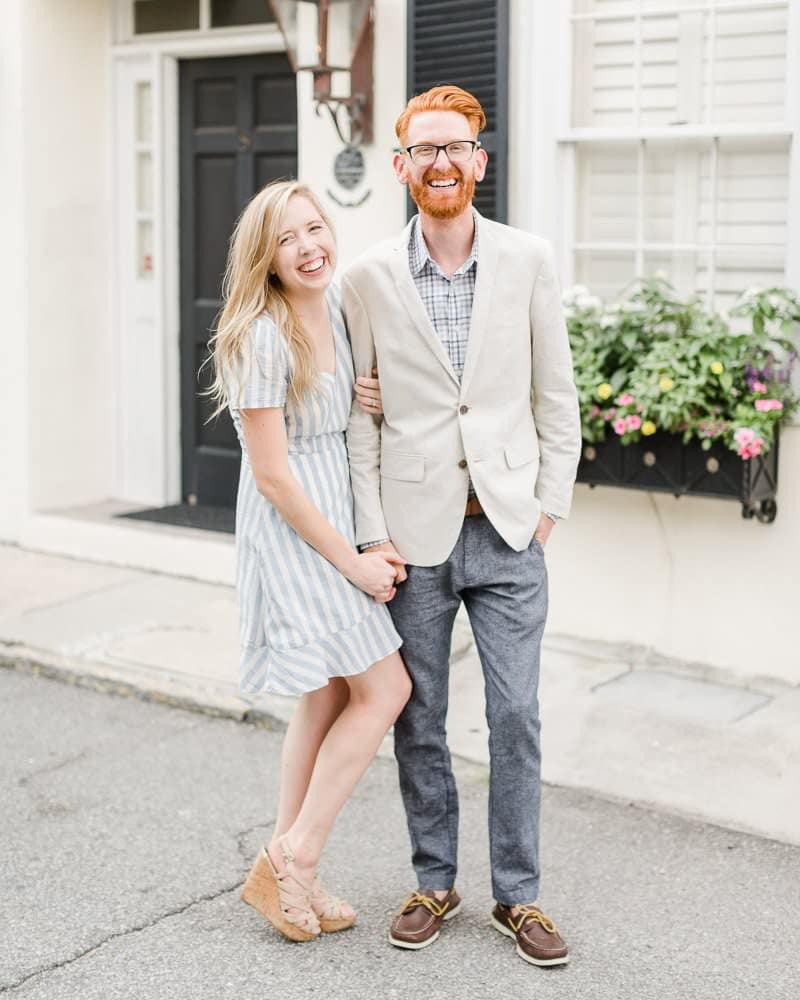 Hey! We are Sara & Alex Lucas! Queso enthusiasts, joy-filled wedding photographers in Birmingham, Alabama that are in love with each other and shooting weddings! We have a passion for lively, romantic, ridiculously funny, & joyful couples that are obsessed with each other as much as they are with building a long-lasting marriage!
Still searching for the perfect photographers? Want a Photographer & Videographer to make your day incredible? We'd love to chat! Inquire now!